Donald Trump's Latest Judge Nominee Steven Menashi Boasted About Violating Privacy Laws as Betsy DeVos' Legal Counsel: Report
A judicial nominee who faces a Senate confirmation vote on Thursday allegedly boasted about breaking privacy laws while working as a legal council to Betsy DeVos' Department of Education.
The New York Times claimed it acquired a memo that disclosed how Steven Menashi helped devise an illegal effort to use Social Security data to deny debt relief to students cheated out of thousands of dollars from the now-defunct Corinthian Colleges, Inc.
A 2018 order prevented DeVos and her department from trying to chase former students of the university chain for student loan debts after it was ruled that the for-profit chain misled them.
Last month, DeVos was held in contempt of court and her department was fined $100,000 after it was revealed that upwards of 16,000 former students continued to be chased for debts. Funds were either paid by or seized from over 5,000 of them.
Menashi—who left the Department of Education to join the White House legal team and is President Donald Trump's nomination for the Second Circuit Court of Appeals—allegedly wrote the memo on December 14, 2017, one week prior to the new loan collection system being announced by DeVos.
In it, Menashi reportedly admitted to using Social Security data to determine loan forgiveness amounts for students depending on their income and the "substantial evidence of the harm" to students. He reportedly argued that debt relief could be denied based on this method.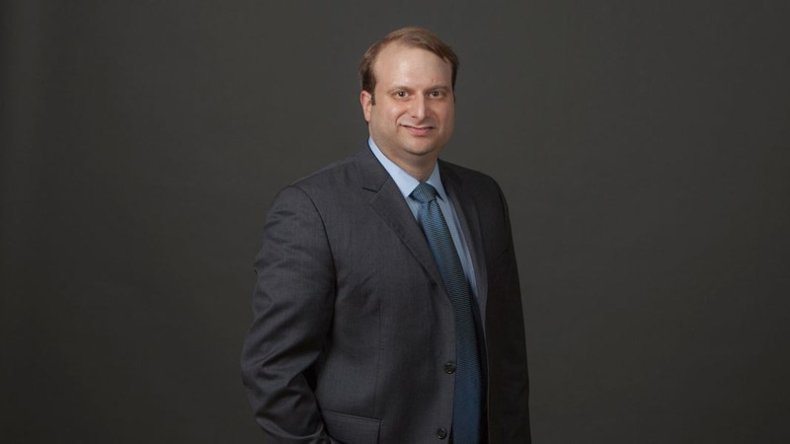 "The department utilized actual earnings data for borrowers maintained by the Social Security Administration," Menashi wrote, according to the New York Times.
At a San Francisco hearing to determine whether DeVos was in fact in contempt of court last month, lawyers for students affected by the policy argued that whether or not their clients went on to do well financially after they were lied to by Corinthian was irrelevant in granting their debt relief. U.S. Magistrate Judge Sallie Kim agreed with them.
Aside from the fine and the contempt of court ruling, Kim said using Social Security data violated the federal Privacy Act.
During questioning in the confirmation process, Menashi said he was involved in "all aspects" of the Department of Education's operation, but later declined to give further information.
Eileen Connor, the legal director at Harvard's Project on Predatory Student Lending, the initiative that took the Department Education to court in a civil case on behalf of affected students, condemned Menashi's nomination.
"Menashi has shown that in his view there is no role for the federal courts in reviewing, much less checking, executive action," Connor told the New York Times.
"This is a dangerous perspective for someone who could potentially hold a lifelong appointment to the federal appeals court."
A number of other groups have also criticized Menashi's nomination to the appellate court following his record on refugees, migrants and victims of sexual assault, among others.
In written statements, the National Association for the Advancement of Colored People said he had a "vile, offensive record" of attacking communities of color and People For the American Way also raised a number of objections in letters that were sent to the Senate Judiciary Committee.
He has also apologized for a number of editorials written for the Dartmouth Review which have been described as racist and offensive.
Neither the White House nor the Department of Education returned a request for comment.