Donald Trump Launches Baseless Anti-Twitter Rant, Claiming It's Hard for People to Follow Him
President Donald Trump repeated a debunked claim Wednesday morning that Twitter is preventing him from accruing followers.
"They make it very hard for people to join me on Twitter," Trump said, without clear evidence, to Fox News Business host Maria Bartiromo. "And they make it very much harder for me to get out the message. It's incredible."
In July 2018, Twitter announced that, as part of an effort to make sure follower counts were "meaningful and accurate," the company would begin to remove suspect accounts from the service.
"We understand this may be hard for some, but we believe accuracy and transparency make Twitter a more trusted service for public conversation," Twitter's head of legal, policy, trust and safety issues Vijaya Gadde wrote in a blog post at the time. "Though the most significant changes are happening in the next few days, follower counts may continue to change more regularly as part of our ongoing work to proactively identify and challenge problematic accounts."
In April of this year, Trump reportedly grumbled to Twitter CEO Jack Dorsey in a private meeting at the White House about his follower count, and he has continued to harp on his fluctuating online support as the social media company grapples with misuse of its platform.
Newsweek subscription offers >
Despite the overwhelming evidence of the prevalence of fraudulent accounts and misinformation on Twitter, Trump has made repeated and unsubstantiated claims that his famed @realDonaldTrump account is being targeted because of his partisan affiliation.
"[Twitter employees] are all Democrats," Trump claimed, without clear evidence, to Bartiromo on Wednesday. "It's totally biased towards Democrats. If I announce tomorrow that I'm going to become a nice, liberal Democrat, I would pick up five times more followers."
Republican lawmakers have largely rallied around Trump's unfounded claims that social media companies are engaging in anti-conservative censorship. In April, Republican Senator Ted Cruz led a Senate Judiciary subcommittee hearing premised on the notion that Google, Facebook and Twitter were stifling free speech from conservative users.
The conservative think tank the American Enterprise Institute, a reliable generator of Republican scholarship, conceded that "systemic bias against conservatives isn't much of a problem" on social media platforms.
Earlier this year, the progressive media watchdog group Media Matters For America released a study showing that right-leaning and left-leaning Facebook pages earned nearly identical engagement metrics. In fact, the Fox News Facebook page often receives more attention than any other major news organization.
Contrary to the president's claims, Dorsey, the Twitter CEO, has appeared to go out of his way to accommodate Trump's use of the platform.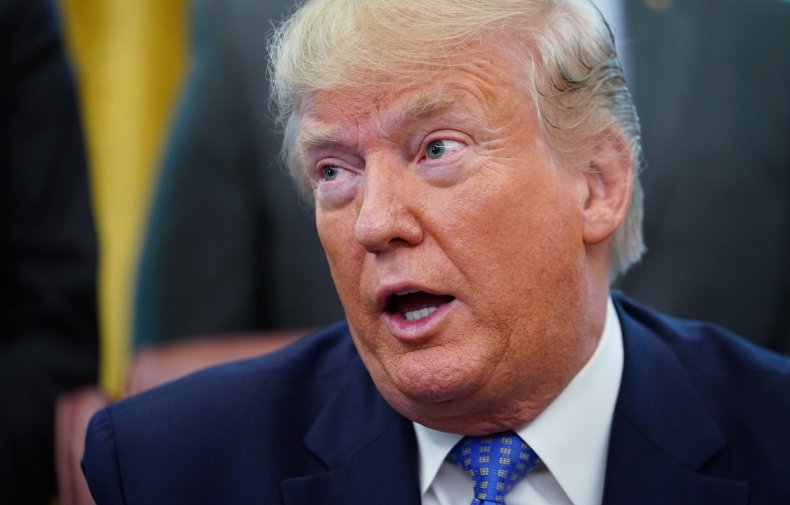 When the president's tweets run up against Twitter's terms of service and its prohibitions on incitement to violence, critics have implored Dorsey to enforce company policies on hateful or dangerous content against Trump's account.
But in early 2018, Twitter instead responded by crafting a policy tailored to the way Trump has wielded the site as president:
"Blocking a world leader from Twitter or removing their controversial Tweets would hide important information people should be able to see and debate," the company wrote.
Donald Trump Launches Baseless Anti-Twitter Rant, Claiming It's Hard for People to Follow Him | Politics