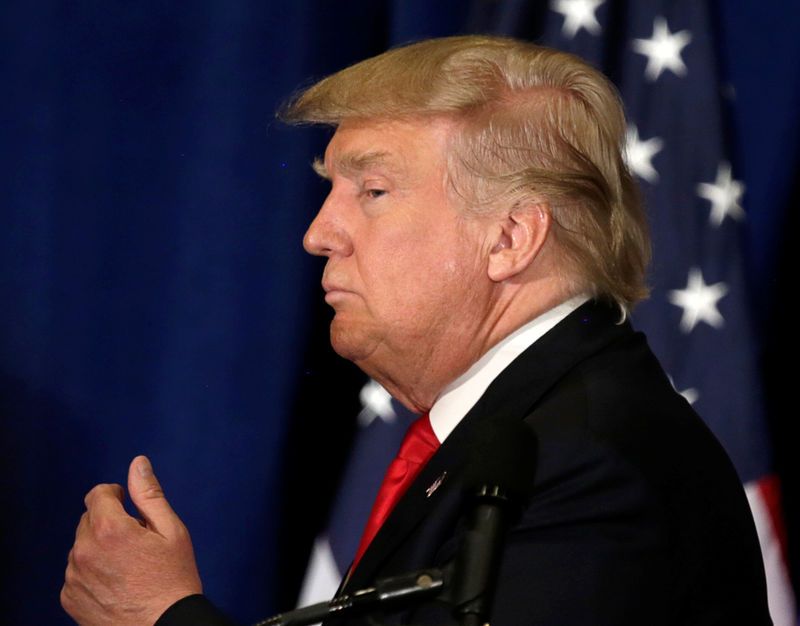 Republican Donald Trump presented himself as "the law-and-order candidate" with a compassionate heart on Monday, positioning himself as strong on security in response to a wave of anxiety among Americans after the Dallas police shootings. Trump's remarks in Virginia Beach, Virginia, showed how much the Dallas violence has shaken up the political conversation with both Trump, the presumptive Republican presidential nominee, and Democratic rival Hillary Clinton devoting time to the topic.
"We must maintain law and order at the highest level, or we will cease to have a country — 100 percent," Trump said. "I am the law-and-order candidate."
Trump's remarks about safety and security were added to a speech devoted to reforming the troubled Veterans Administration. He also presented himself as a compassionate candidate and mentioned the two episodes that preceded the Dallas shootings: the killing of two African-American men by police, one in Minnesota and the other in Louisiana. "But you can't have true compassion without providing safety to the citizens of our country," Trump said. "Every kid in American should be able to securely walk the streets of their own neighborhood without harm.
"We will be tough, we will be smart, we will be fair and we will protect all Americans. Without safety we have nothing," he said.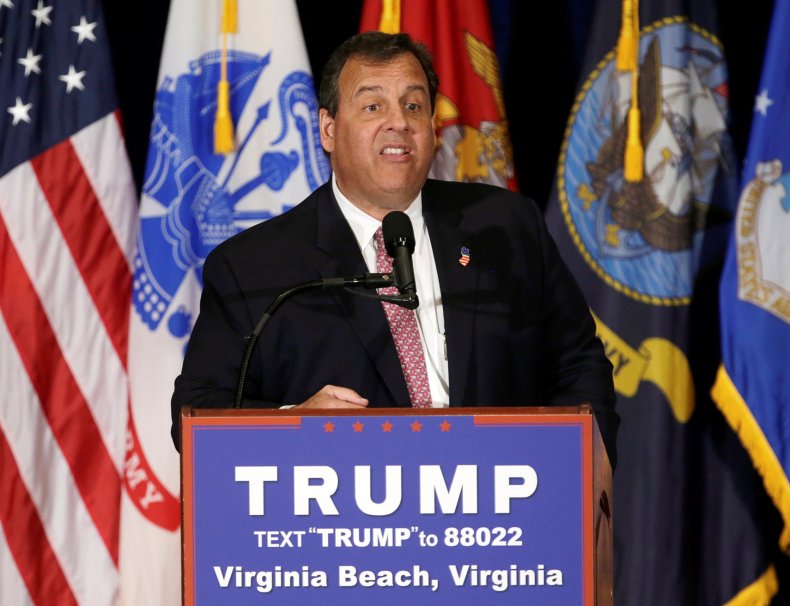 In the final days of his search for a vice presidential running mate, Trump was introduced at the event by New Jersey Governor Chris Christie, who is on Trump's short list for the job. Christie showed himself capable of assuming the role of political attack dog, a job the vice presidential nominee usually assumes. He assailed President Barack Obama and Clinton.
Trump has been test-driving his vice presidential possibilities. He campaigned last week with former House of Representatives Speaker Newt Gingrich, and is to appear with a third No. 2 possibility, Indiana Governor Mike Pence, in Indiana on Tuesday. The New York businessman has appeared most comfortable publicly with Gingrich. Both Gingrich and Christie have been advisers for Trump behind the scenes.
Trump is also considering retired Lieutenant General Michael Flynn for the job, but told The Washington Post in an interview published on Monday that he is leaning toward a conventional politician. "I don't need two anti-establishment people," Trump said. "Someone respected by the establishment and liked by the establishment would be good for unification. I do like unification of the Republican Party." Trump said he would decide on his vice presidential pick in the next three or four days.
The Republican National Convention, at which he is to be nominated as the party's candidate, opens in Cleveland next Monday.