Donald Trump's Former Lawyer Tried to Use White House Fund to Cover Manafort, Gates Defense Costs: Report
One of President Donald Trump's former personal attorneys reportedly tried earlier this year to help pay the legal fees for embattled former Trump campaign aides Paul Manafort and Rick Gates. The plan was said to have been halted by some of the president's advisers, who were worried about potential accusations of hindering the cases against Manafort and Gates.
John Dowd, who left Trump's team in March, wanted to divert funds from the White House legal defense fund, which was intended to help aides deal with legal costs, to Manafort and Gates as they faced tax and bank fraud charges from special counsel Robert Mueller's probe, The Wall Street Journal reported Friday, citing people familiar with the matter.
Dowd also tried to garner donations to help Manafort and Gates, and even pledged $25,000 of his own money.
According to the report, Dowd, on February 22, emailed some of the president's associates to say that Gates and Manafort required funds for their defenses, and that he was going to donate specifically to Manafort. On February 23, Gates pleaded guilty to lying to the FBI.
Dowd reportedly thought the funds could prevent Manafort or Gates from pleading guilty in Mueller's probe, the Journal reported, citing one person familiar with Dowd's talks with the White House advisers and Trump associates.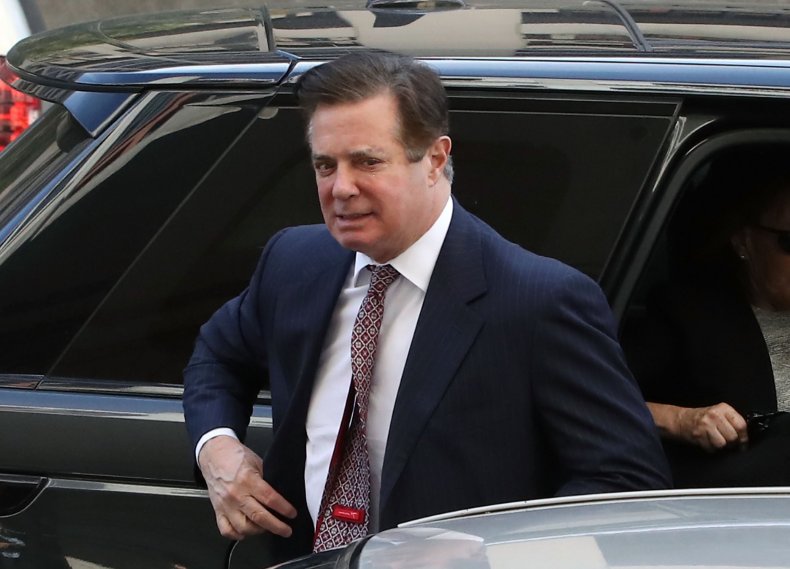 Dowd told the Journal that "upon the advice I received, I did not make that contribution." He also challenged the severity of Mueller's probe, saying, "I was offended as a citizen and a lawyer."
After he was convicted on tax and bank fraud charges in a Virginia federal court last month, Manafort last Friday reached a plea and cooperation agreement with Mueller that would require him to testify and tell the truth in exchange for a lighter jail sentence and being allowed to keep some of his money and properties. Gates testified against Manafort during his trial last month.
Manafort's plea deal allowed him to avoid a second trial planned for later this month, in a Washington federal court.
Dowd has recently found himself at the center of controversy for his work with the president. He was quoted describing Trump as a "liar" who could not be interviewed by Mueller's team in reporter Bob Woodward's book Fear: Trump Inside the White House.
Dowd denied the quote as well as details of a mock interview Dowd was said to have held with the president in order to prepare him for a possible cross-examination by the special counsel. The book depicted an angry, blistering Trump who struggled to stay on track and give straight answers.
In recent months, speculation has mounted about whether Trump would pardon Manafort, Gates and even former national security adviser Michael Flynn.
Trump avoided a question on Wednesday, about a potential pardon for Manafort, stating he did not want to talk about the subject and insisting he was not worried about Manafort's cooperation as long as his former campaign chairman told the truth.