Donald Trump's Former Lawyer Michael Cohen Says Voting Democrat Can Avoid 'Craziness' for Next 2 or 6 Years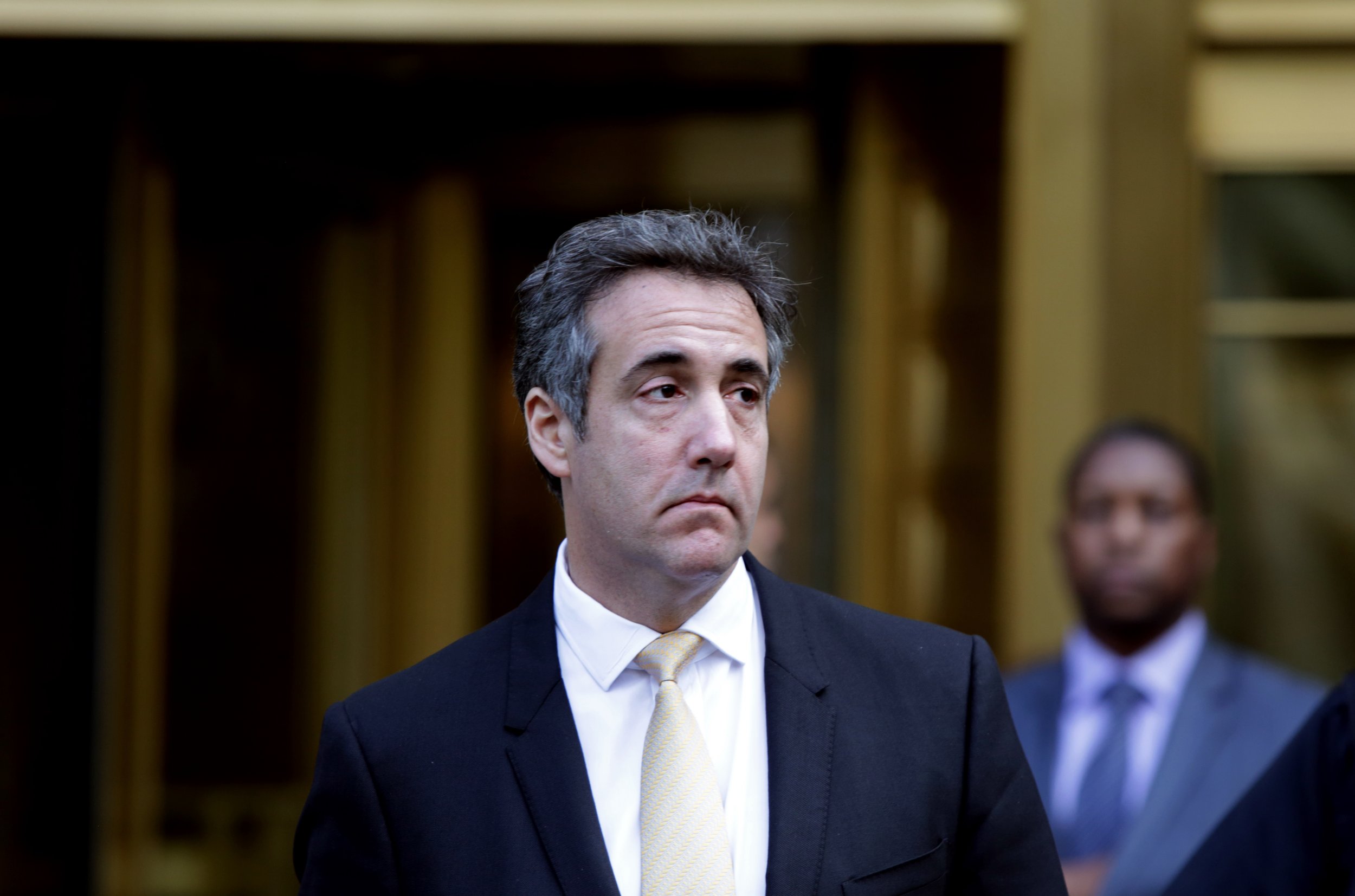 Michael Cohen, the former lawyer of President Donald Trump, urged voters on Friday to choose Democrats in the upcoming elections, lest they be faced with another two or six years of "craziness," an apparent reference to his former boss in the White House.
"Listen, here's my recommendation. Grab your family, grab your friends, grab your neighbors, and get to the poll, because if not, you are going to have another two or another six years of this craziness," Cohen told CNN. "So make sure you vote. All right?"
Cohen recently re-registered as a Democrat and has been a critic of Trump. In August he pleaded guilty to campaign finance violations and, in the process, implicated Trump.
He recently made a similar plea to voters on Twitter.
"The #MidtermElections2018 might be the most important vote in our lifetime. #GetOutAndVote #VoteNovember6th," Cohen tweeted last weekend.
In what CNN described as a brief interview outside his home in New York, Cohen explained why he was suddenly a registered Democrat when he'd served as the deputy national finance chairman for the Republican National Committee (RNC) as recently as this summer.
"I've been Democrat for pretty much my whole entire life," Cohen told CNN. "I switched because of a request of the RNC. Couldn't be the vice chair of the RNC and be a Democrat."
Cohen has cooperated with special counsel Robert Mueller, and, predictably, Trump attacked his longtime lawyer for it. "If anyone is looking for a good lawyer, I would strongly suggest that you don't retain the services of Michael Cohen!" Trump tweeted in August.
Cohen's recent pleas with voters comes less than a month out from Election Day in November. As it stands, the GOP controls both the House of Representatives and the Senate. FiveThirtyEight's forecast on Friday gave the Democrats about an 85 percent chance of taking control of the House and about a 20 percent chance of taking the Senate.