Donald Trump's Lawyers Say Mueller Investigation Needs 'Time Out' If Rod Rosenstein Exits
Two of President Donald Trump's personal attorneys, Jay Sekulow and Rudy Giuliani, stated Monday that a "time out" should be called on special counsel Robert Mueller's investigation, should Deputy Attorney General Rod Rosenstein be out of a job.
Sekulow responded to multiple reports that said Rosenstein was either being fired or resigning Monday, and it was still not clear what Rosenstein's ultimate fate would be. White House press secretary Sarah Huckabee Sanders said in a statement that Trump and Rosenstein had already spoken but would meet again on Thursday after Trump wrapped up his work at the United Nations in New York City.
Nevertheless, Sekulow used the flurry of reports about Rosenstein to bluntly state that Mueller's investigation into the president's campaign should come under "independent scrutiny" and be put on hold. He did not explicitly state how long but did note Senator Lindsey Graham's suggestion for a second special counsel.
"If, in fact, Rod Rosenstein does end up resigning today, I think it clearly becomes necessary and appropriate...that there be a step back taken here, and a review, a review that has to be thorough and complete...and basically a timeout on this inquiry," Sekulow said of the Mueller probe during his radio show.
Sekulow added that there needs to be another special prosecutor who "has to look at all these allegations both surrounding this inquiry and those that initiated this inquiry."
Sekulow asked: "How do you not address that with all of this going on?"
Giuliani told The Daily Beast that he agreed with Sekulow about the Mueller's investigation.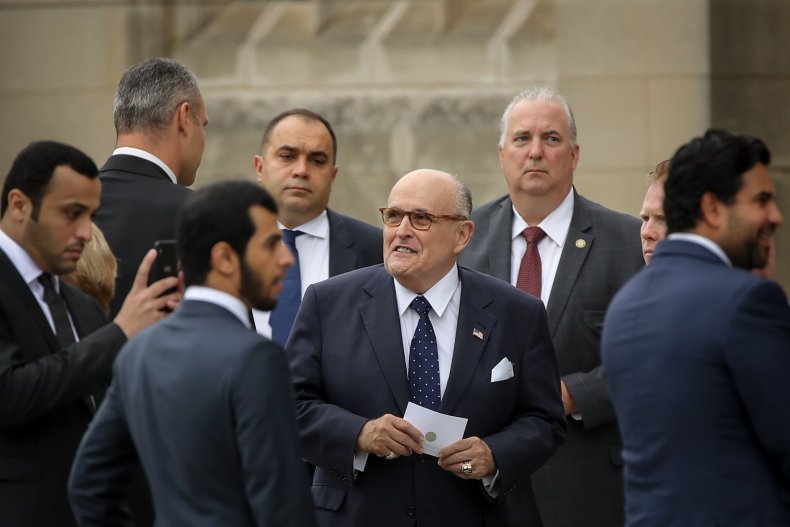 Both attorneys, as well as Trump, have repeatedly challenged the legitimacy of Mueller's investigation, and how and when the FBI and Justice Department originally began to look into the president's campaign. Trump has cited political bias within the top echelons of the FBI against his campaign and administration, and last week said there was a "cancer" in the FBI that he would be revered for removing.
After Attorney General Jeff Sessions's recusal last year and James Comey's firing, Rosenstein headed up the special counsel's investigation and was responsible for signing off on any charges Mueller brought, which have included those against former Trump campaign chairman Paul Manafort and former campaign aides Rick Gates and George Papadopoulos.
If Rosenstein should eventually be gone, the next person to head up the investigation would be Solicitor General Noel Francisco. Trump could possibly have Francisco fire Mueller or simply close the investigation, but even the president's staunchest supporters said that dismissing Mueller could have grave political consequences for the president.