Pundits Question Whether Trump Team Leaked News of Bombshell Tapes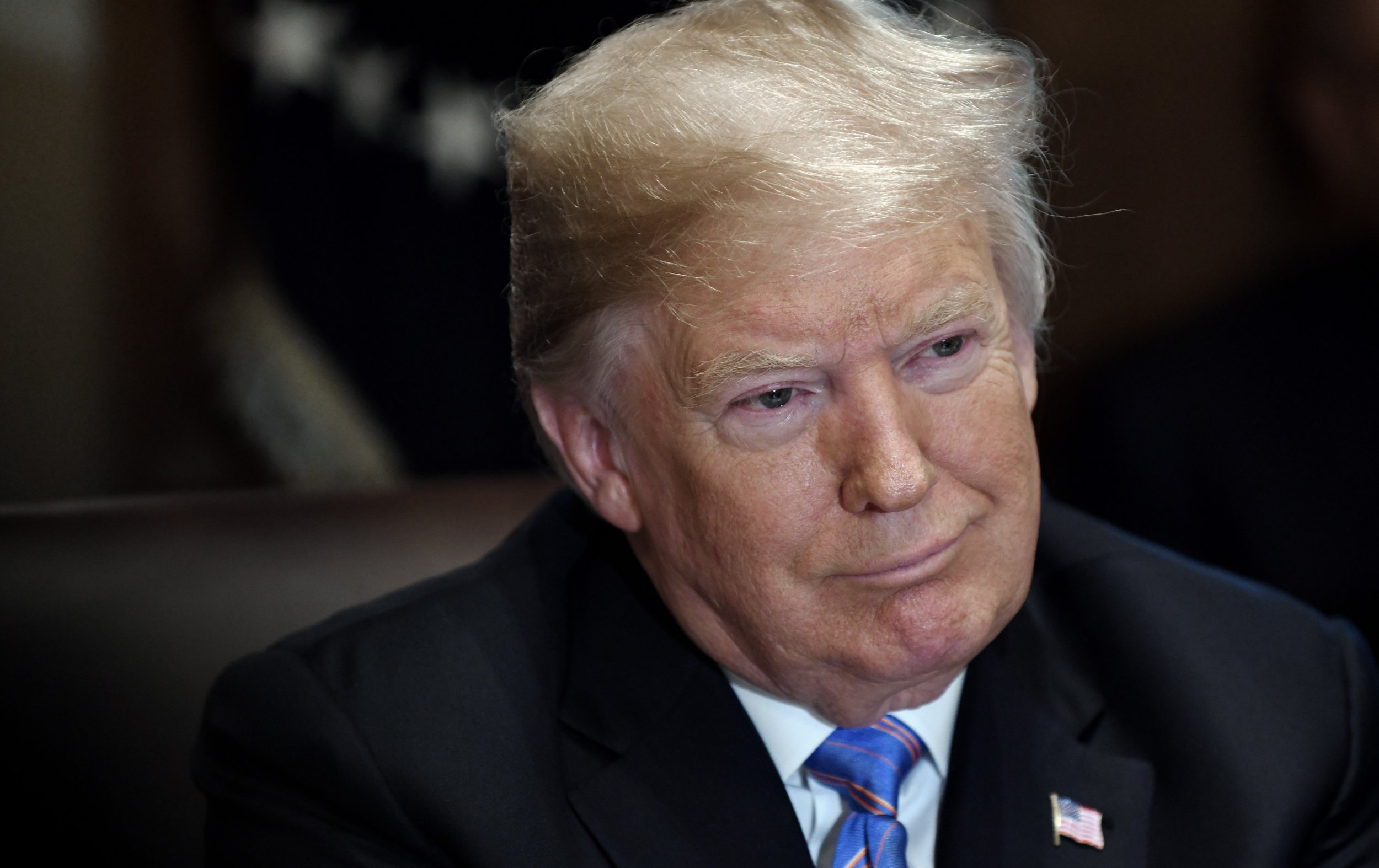 On Friday, bombshell reports revealed the existence of tapes recorded by President Donald Trump's former personal attorney, Michael Cohen, on which the two men discussed a payment to a Playboy model who alleges that she had an affair with Trump.
Hours later, some were questioning whether the President's own legal team strategically leaked news of the tape.
The leak came at the end of a grueling week for Trump. He was broadly criticized for fawning over the Russian President, Vladimir Putin, despite mounting evidence that Putin had attempted to subvert the American elections of 2016.
The story had broken in the New York Times on Friday. Lawyers and those familiar with the recordings told the newspaper that Cohen had secretly taped a conversation with the president two months before the 2016 election. The article, unusually, included a confirmation by the President's lawyer, the former New York mayor Rudy Giuliani, who argued that the tape was good news for his client.
"Nothing in that conversation suggests that he had any knowledge of it in advance," Giuliani told the Times. "In the big scheme of things, it's powerful exculpatory evidence."
Cohen's lawyer, Lanny Davis, told multiple news outlets Friday that the tape will, in fact, help Cohen not Trump, and that any attempt to say otherwise is "spin."
"Obviously, there is an ongoing investigation, and we are sensitive to that," Davis said in a statement to the Times. "But suffice it to say that when the recording is heard, it will not hurt Mr. Cohen. Any attempt at spin cannot change what is on the tape."
The tape also undercut a previous statement from former White House Communications Director Hope Hicks that the campaign had "no knowledge of any of this".
On Friday evening, shortly after the news broke, Trump tried to reignite a controversy he had previously stoked over NFL players kneeling in protest during the national anthem.
Michael Avenatti, the attorney for an adult-film star Stormy Daniels who is suing the President in the wake of allegations she also had an affair with him, told MSNBC Saturday morning that he disagreed that Trump or anyone else on his team had leaked the tape.
He said it was likely leaked as a message from Cohen -- "a final shot across the bow at Donald Trump to send a message that time is running out and if Donald Trump does not bring Michael Cohen into the tent or try to protect him, serious consequences are going to result."
There are signals that Cohen might be ready to cooperate with prosecutors. He told ABC News he would not serve as a "punching bag" for someone else's "defense strategy" earlier this month.