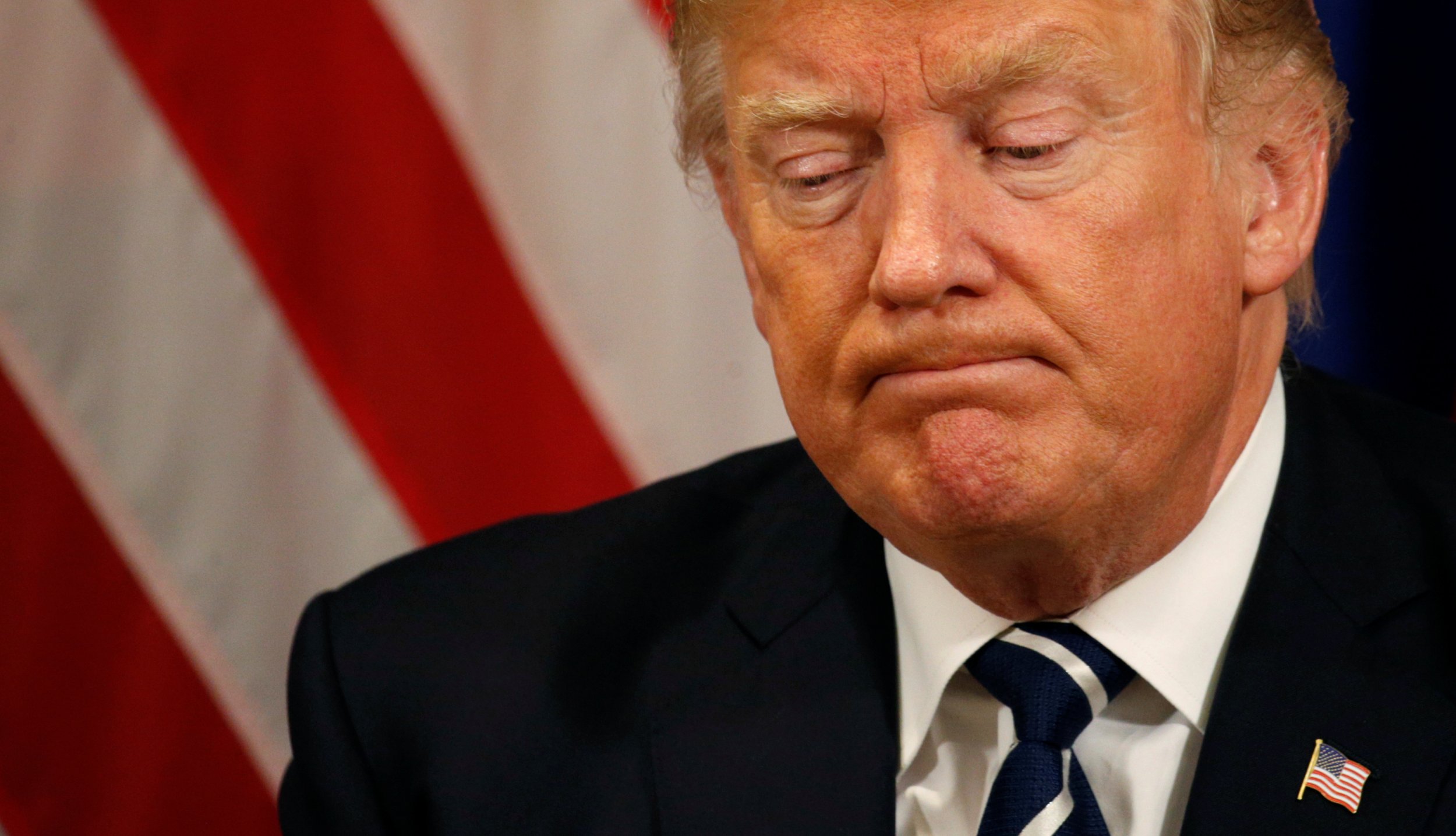 Some good news for President Donald Trump: His approval rating has actually risen a decent amount in recent weeks. Some bad news: Throughout the history of modern polling, no president has been this unpopular at the same point in his first term.
The weighted average from data-aggregating website FiveThirtyEight pegged Trump's approval rating at 39.7 percent Friday morning. His disapproval stood at 53.7 percent. At first blush, those seem like great results for the president, who has struggled in the polls for his entire tenure. For most of August, for instance, the FiveThirtyEight tracker—which combines public polls and adjusts for a survey's quality, recency, sample size and partisan lean—had Trump around 36 or 37 percent. Now, at nearly 40 percent, the president certainly has made a nice little jump.
But put into historical context, that's a terrible figure. Dating back all the way to former President Harry Truman in the 1940s, no president has been as unpopular on day 246 of his presidency (where Trump is now). The only former leader of the free world who comes close is President Gerald Ford.
For a while, Trump had risen above Ford, who served after President Richard Nixon resigned in disgrace after the Watergate scandal. Ford's approval rating plummeted after he pardoned Nixon in 1974, a move that was unpopular at the time but is now considered by many to have been the correct decision and an act of political bravery. But even he stood at 41 percent approval on day 246 of his first term, according to FiveThirtyEight. Former President Barack Obama had an approval rating of 52.7 percent on day 246.
Still, folks seemed to have moved on from the president's disastrous run in August, when his popularity sank after his seeming defense of Nazi protesters in Charlottesville, Virginia (the infamous "there were very fine people on both sides"). The latest NBC News/Wall Street Journal poll, for instance, found that 43 percent of respondents approved of the job he was doing, with many expressing they liked the president's willingness to work with Democratic leaders on working out a new deal on the Deferred Action for Childhood Arrivals (DACA) program.
Trump is on the rise. Trump also remains in the basement.