Donald Trump Will Likely Get U.S. Into a War, Majority of Americans Think: Poll
Americans seem to think it's pretty likely President Donald Trump will get the United States tied up in a new conflict.
A new poll from YouGov on Wednesday found a majority of Americans—56 percent—think it is likely that Trump will get the country into a war. Twenty-eight percent of respondents thought it verylikely and 28 percent thought it was fairly likely. Just 16 percent thought it was fairly unlikely, and 9 percent thought it was very unlikely.
Even a good portion of Republicans—Trump's own party—think he'll likely get the United States into a war. Thirty percent of GOP respondents said it was likely, while 46 percent said it was unlikely. Eighty-five percent of Democrats felt it was likely.
The YouGov survey interviewed 1,500 U.S. adults from April 15 through April 17. It had a margin of error of plus or minus of 3.1 percentage points.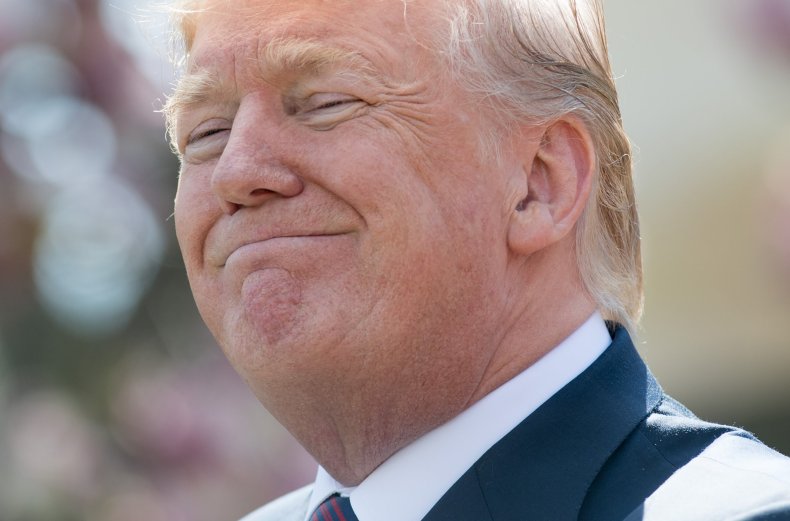 Americans' concerns about a potential war could have been stoked by a recent missile strike in Syria ordered by Trump in response to an apparent chemical weapons attack from the Syrian regime.
"I ordered the United States Armed Forces to launch precision strikes on targets associated with the chemical weapons capabilities of Syrian dictator Bashar al-Assad," Trump said in an address to the nation last week. "A combined operation with the armed forces of France and the United Kingdom is now underway."
Even before that military action ordered by Trump, polls have shown that Americans generally think it's pretty likely Trump will get the U.S. into a war. For instance, a YouGov survey taken just before the Syria strikes, from April 8 through April 10, found 52 percent of respondents thought it was likely Trump would get the country into a war. However, the percentage of respondents who thought it was verylikely rose 6 percentage points—from 22 percent to 28 percent—from that poll to the most recent survey released Wednesday after the strikes in Syria.