Donald Trump Likes Tweet About R&B Star Summer Walker 'Bringing the Stripper Back'
With the likes of Panic! At The Disco, Rihanna and Aerosmith objecting to him using their music at rallies, it seems President Donald Trump has found a new musical act to stan. He has liked a tweet referencing a new song by R&B singer Summer Walker, suggesting it is "bringing the stripper back."
The Atlanta-based singer released a new EP last night that is gaining a huge amount of traction on social media, as fans revel in the new tracks.
So many will be scratching their heads to see that the president of the U.S. has liked a tweet which reads: "Summer Walker getting us in our feelings in Let it go, just to bring the stripper back in SWV instantly."
Walker's new EP Life on Earth lists "Let It Go" and "SWV" as its first two tracks.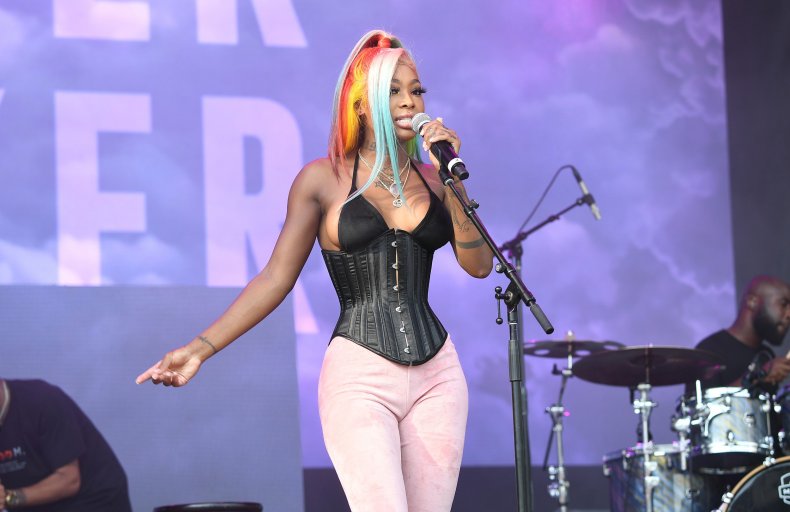 It's not clear whether Trump is a fan of the EP, the meme, or the concept of "bringing the stripper back." Either way, Walker's new EP has gotten the seal of approval from the White House.
The post, by a Twitter user with the handle @astriiluca, and a Black Lives Matter banner on their profile, also features a popular clip from Season 1 of America's Next Top Model, when contestant Ebony Haith pretends to be sad before bouncing back and defiantly walking off.
As a former reality show boss himself with The Apprentice, perhaps the president is also a fan of the Tyra Banks modeling series.
Twitter users immediately noticed that the tweet was liked by someone rather unexpected, with the original poster tweeting: "WHY THE F*** DID DONALD TRUMP LIKE MY F***ING TWEET."
The top reply also reads: "We can see you bro," in reference to the President's seal of approval.
Another user posted: "donald trump liking a tweet about summer walker is hilarious Face with tears of joy let's be honest, that EP she dropped SLAPS!Fire."
While another person tweeted: "Donald trump really a summer walker fan that's crazy."
Another joked: "First, Donald Trump was liking tweets about Insecure. Now, Donald Trump is liking tweets about Summer Walker. What's next? We find out he's reading Toni Morrison? (Just kidding. We all know he can't read.)"
Walker rose to prominence in 2019 when she landed on the Billboard 100 with the Drake-assisted remix of her track "Girls Need Love."
Last month Walker appeared at the BET Awards alongside Usher for a performance of "Come Thru."
With the release of her highly anticipated EP, Walker's name has been trending on Twitter—but the 24-year-old has yet to acknowledge her latest fan.