Donald Trump Literally Had His Bed Made and Toilet Cleaned by an Undocumented Immigrant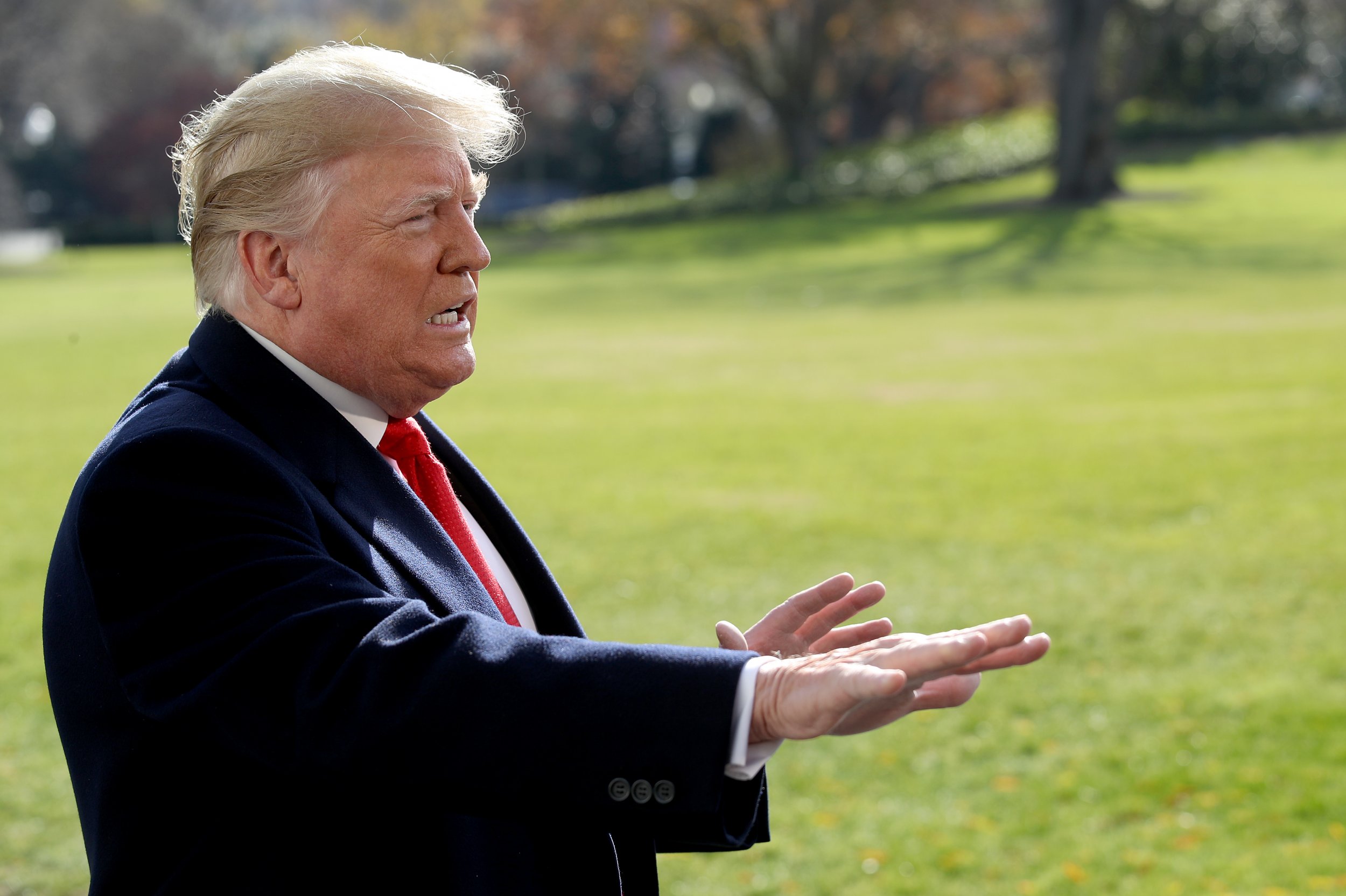 Undocumented immigrants who worked as housekeepers at President Donald Trump's National Golf Club in Bedminster, New Jersey, have revealed details of their time serving the president and his guests.
In an interview with The New York Times, Victorina Morales, an undocumented immigrant from Guatemala, said she crossed the border illegally in 1999, before being hired at Trump's exclusive golf resort for more than five years from 2013.
Morales made Trump's bed and cleaned his toilets. And due to her "outstanding service" during the president's visits, the White House Communications Agency even awarded her a certificate in July.
But Morales isn't the only one. Sandra Diaz, a 46-year-old woman from Costa Rica, also told the Times that she was employed as an undocumented immigrant at the club between 2010 and 2013. Although Diaz now has legal residency in the U.S., she claims there were "many people without papers" working at the resort.
There is no evidence that Trump himself or executives at his company knew the two women were illegals—Morales admitted she was hired with phony documents—however, the women claim at least two supervisors at the club were aware of their situation and helped them keep their jobs.
Since Trump was elected president, he has launched several attacks on Latin American immigrants, at times comparing them to violent criminals. Morales said these comments hurt her and compelled her to come forward with her story.
"We are tired of the abuse, the insults, the way he talks about us when he knows that we are here helping him make money," she told the Times. "We sweat it out to attend to his every need and have to put up with his humiliation."
Morales—who is still currently employed at the gold club—also revealed she will be looking into filing a lawsuit claiming abuse and discrimination after a supervisor made hurtful comments about her intelligence and undocumented status.
In a statement Thursday by Anibal Romero, the attorney representing Morales and Diaz, said his clients were "repeatedly subjected to abuse, called racial epithets and threatened with deportation."
"Ironically, the threats often came from the same supervisor who had employed them despite knowing their undocumented status and even provided them with forged documents. This toxic environment was designed to intimidate these women, leaving them fearful for their safety and the safety of their families," he continued. "These women have shown tremendous bravery in bringing forth their allegations against such a powerful family."
"Many of the abuses to which my clients were subjected constitute crimes. We call upon New Jersey's law enforcement community and federal authorities to investigate these allegations immediately and to help protect these brave women and others who may now come forward," Romero added.
Fighting undocumented immigration has always been one of the main points of Trump's presidency. When the Trump International Hotel in Washington, D.C. opened during his campaign in late 2016, Trump declared "we didn't have one illegal immigrant on the job."
The White House did not immediately respond to Newsweek's request for comment.