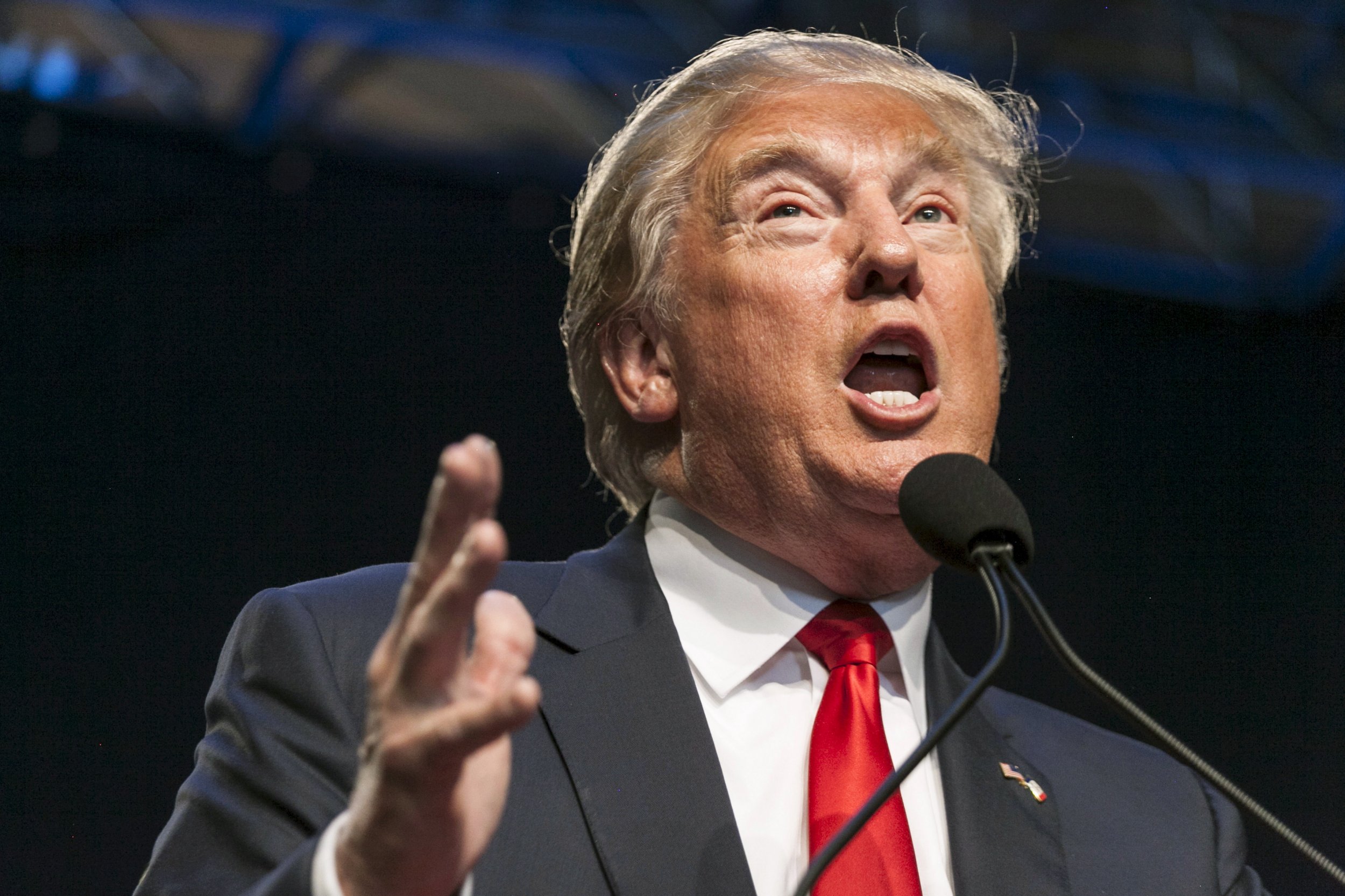 The Donald Trump phenomenon is showing signs of obsolescence since the second Republican debate. Trump got ahead in the polls in no small part by dominating the Internet's nanosecond news cycle, and in this spirit he announced a live Twitter Q&A Monday morning, under the hashtag "AskTrump."
It was hard to tell whether the event went according to plan. For about 30 minutes, Trump posted a series of 20-second videos showing himself in Twitter's New York City office, answering questions that were mostly about his political priorities.
"I will totally protect Israel," the mogul told the first respondent. "Believe me, Israel will be very, very secure."
Using his signature hyperbole, he repeated the word tremendous several times in describing America's problems, while delivering promises to reduce student debt, eliminate homelessness through job creation and secure the border. As has been his strategy, Trump focused on connecting emotionally and repeating his message, rather than offering suggestions about how he would accomplish his agenda. He did direct one participant to a policy outline on Second Amendment rights, recently posted.
He also said that he would give up his presidential salary if elected. Trump has primarily funded his campaign using his fortune, and he claims to only take small donations.
#AskTrump was trending on Twitter in the aftermath of the session. A large number of questions posted to the site were framed negatively, accusing Trump of everything from racism to sexism to idiocy.
Other questions were clearly meant to troll the candidate.
After the session was cut short, Trump's Twitter account posted a photo of the candidate listlessly surveying the tweets about him. To continue his rampage through the election cycle, he may do well to provoke another controversy.