Donald Trump is Losing the Government Shutdown Across All Fronts, Voters in Poll Indicate
Amid the longest government shutdown in U.S. history, President Donald Trump got a bit more bad news at the start of the week: American voters seem mostly to blame him.
A new poll released on Monday showed that on pretty much every front, Americans have an unfavorable view of Trump and congressional Republicans regarding the many issues surrounding the government shutdown—sparked by the president's demands for funding for his long-promised border wall—that has entered its 24th day.
There were many negative findings for Trump in the new Quinnipiac University poll. Among them:
Americans support a Democratic plan, 63 percent to 30 percent, to re-open the government sans border wall funding.
A majority of voters, 56 percent, blame Trump and Republicans in Congress for the shutdown while just 36 percent think Democrats are responsible.
Voters don't support shutting down the government for a border wall, by a margin of 63 to 32 percent.
The shutdown aside, folks don't seem to be too keen on a border wall in general. A majority of voters opposed the wall. Nearly 60 percent thought it was not a good use of tax dollars. Fifty-five percent thought it wouldn't make the U.S. safer and 59 percent thought it was not necessary to protect the border.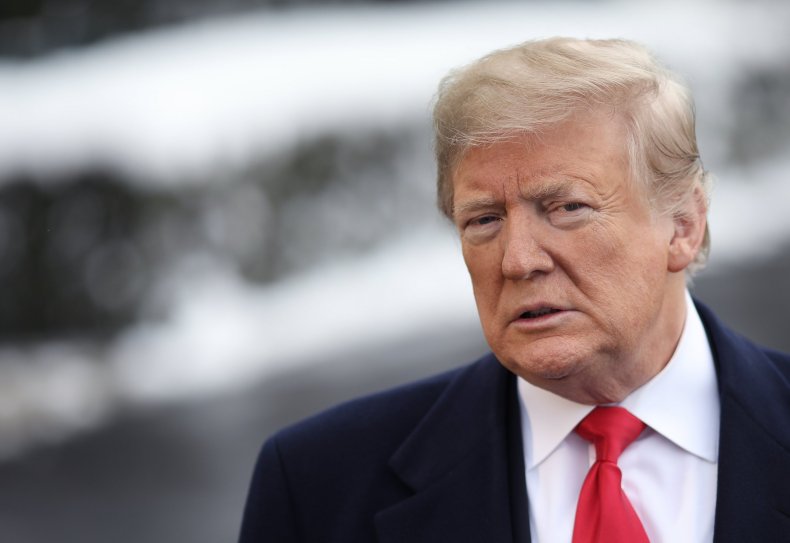 Interestingly, a majority of voters—54 percent—did think there is a security crisis at the border, while 68 percent would describe it as a humanitarian crisis. But voters, by and large, don't think the wall is the way to fix the issue.
"'Mr. President, it's on you,' voters say about the government shutdown, blaming President Donald Trump and congressional Republicans more than Democrats," said Tim Malloy, assistant director of the Quinnipiac University poll, in a statement. "And while they believe there is both a humanitarian and a security crisis along the southern border, they absolutely don't think a wall will solve the problem."
The Quinnipiac University poll surveyed 1,209 voters from January 9 through January 13. It had a margin of error of plus or minus 3.3 percentage points.
The shutdown has slogged on and there's still no end in sight. Trump has floated declaring a national emergency to build the wall, but that raised concerns among members of both parties. Meanwhile, some 800,000 federal workers have been forced to go without pay.
Before the shutdown, Trump told Democratic leaders—Speaker of the House Nancy Pelosi and Senate Minority Leader Chuck Schumer—"I will be the one to shut it down. I'm not going to blame you for it."
Now, he has changed his tune. "Nancy and Cryin' Chuck can end the Shutdown in 15 minutes," he tweeted on Monday. "At this point it has become their, and the Democrats, fault!"
Polls, however, have shown that voters disagree with that sentiment.