Donald Trump Lost This Fight Against 'Morning Joe,' as Ratings Break Records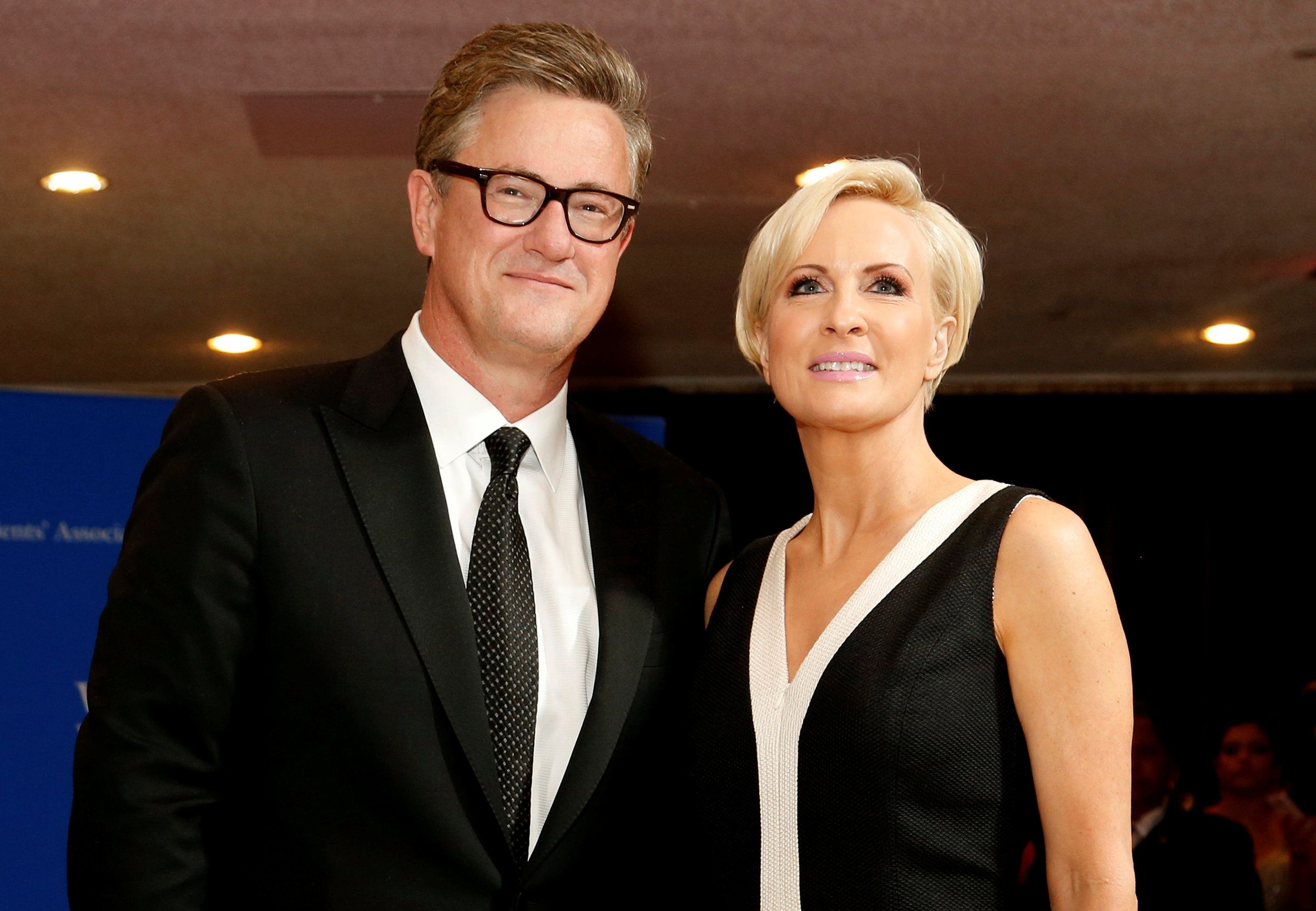 President Donald Trump seems to love to hate on Morning Joe via Twitter. The president's pastime reached a new peak last week, when for several days in a row he tweeted attacks on the MSNBC show as well as its co-hosts, Joe Scarborough and Mika Brzezinski. But despite his apparent best efforts to convince himself and others of the show's "low ratings," its viewership shot up on Friday, breaking its own record and exceeding that of the usual top morning cable show, Fox & Friends—which, if his tweets are anything to go by, is the favorite of the president.
Trump's most recent outburst against Morning Joe began on Thursday, when he called its hosts "Psycho Joe" and "low I.Q. Crazy Mika," the latter of whom he claimed "was bleeding badly from a face-lift" while visiting Mar-a-Lago around New Year's Eve.
Those tweets from the president's official account came less than an hour after similar insults in a tweet from the personal account of White House Director of Social Media Dan Scavino Jr.
Nevertheless, Trump apparently watched the next morning. And so, it turns out, did many others. Nielsen said Wednesday that roughly 1.66 million people tuned in on Friday to see how Scarborough and Brzezinski would react to Trump's comments, nearly doubling its daily average this year of 896,000 viewers and breaking its previous record set the morning after the 2016 presidential election.
It also drew more than 400,000 viewers in the 25-54 demographic, compared with 353,000 in that age group and about 1.5 million in total who watched Fox & Friends.
"Our concerns about his unmoored behavior go far beyond the personal," the Morning Joe co-hosts wrote about Trump in an op-ed in The Washington Post on Friday. "America's leaders and allies are asking themselves yet again whether this man is fit to be president. We have our doubts, but we are both certain that the man is not mentally equipped to continue watching our show.
"The president's unhealthy obsession with our show has been in the public record for months," they wrote. It culminated in a "temper tantrum" on Twitter on Thursday, which contained "a flurry of falsehoods," they said. "We believe it would be better for America and the rest of the world if he would keep his 60-inch-plus flat-screen TV tuned to Fox & Friends."
Trump clearly has beefs with the show, but that hasn't always been the case. Back in 2015, when he announced he would be vying for the Republican presidential nomination, he often tweeted about his appearances on Morning Joe.
In those days, he thanked the show a few times, once for "explaining to @CNN and @andersoncooper and so many others that I am leading in almost all national & state polls," another for "throwing the pathetic reporter from the failing and money losing Daily Beast off the air. Really cool!" And once, just for being a "great show."
He even tweeted about unveiling his first campaign ad during Morning Joe.
But the relationship, at least from Trump's side, started turning sour around the edges in December 2015, when he tweeted about how Morning Joe "is so off on Iowa" and "just went off the rails. I will beat Hillary easily—she does not want to run against me. I am tuning them out, waste of time."
Still, both Trump and his wife Melania appeared on the show after those initial sour statements. As of May 2016, though, Trump seemed to be done for good. He's been tweeting about the "low ratings" and insulting the co-hosts in bursts ever since.
But no matter how many times or ways Trump has talked about its "low ratings," Morning Joe had its highest viewership ever on Friday. It's hard to say with certainty why that is, but one might theorize that Trump's tweets—far from fulfilling the prophecy he seems to wish on Scarborough and Brzezinski—helped push the show to a new record.