Donald Trump's Love of Dictators and Hatred of Media Leads to Rise in Journalists Jailed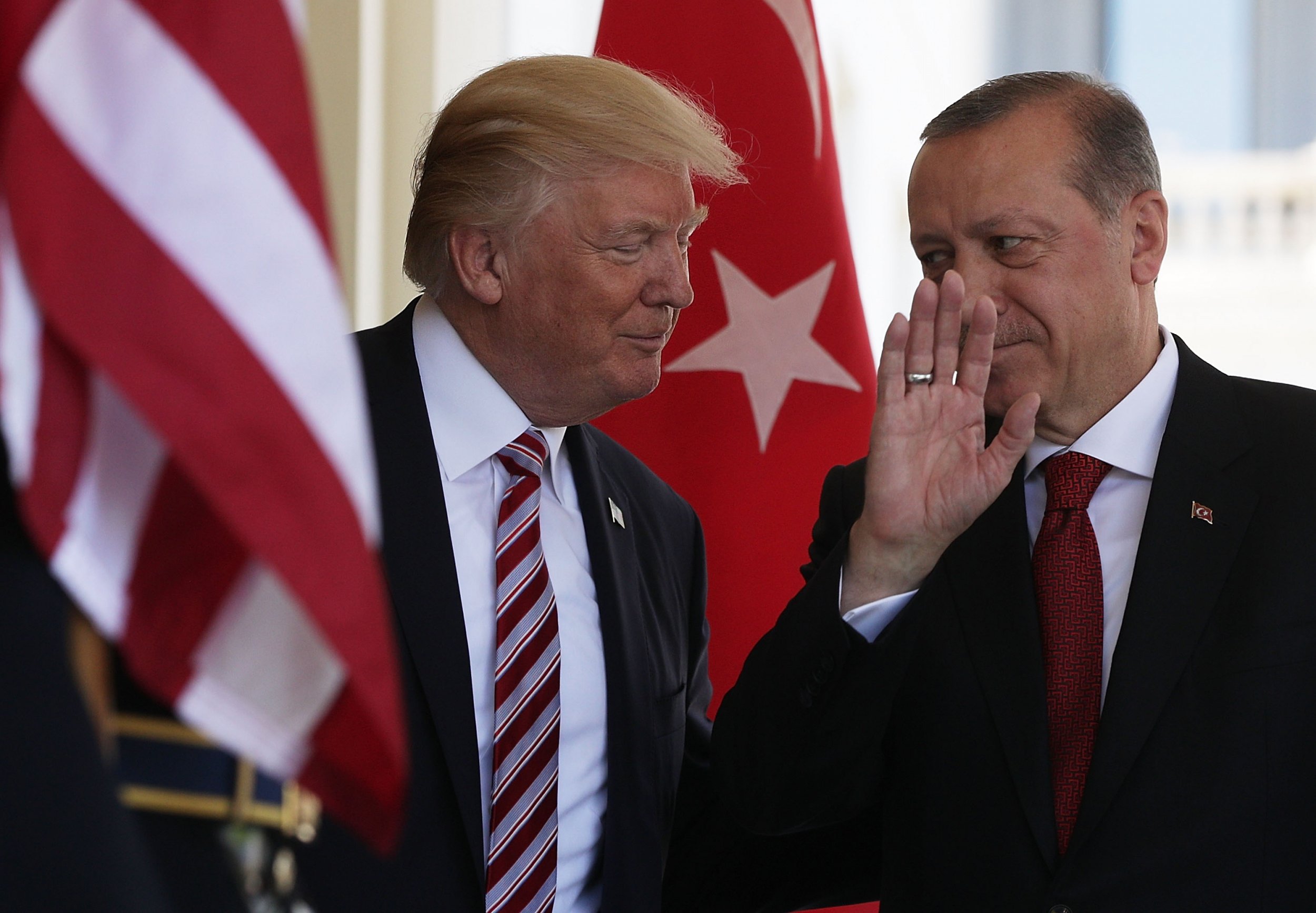 A record number of journalists were imprisoned in 2017, and President Donald Trump's hatred for the media and embrace of authoritarian dictators contributed to the rise, according to the Committee to Protect Journalists (CPJ).
In its annual review, the media rights group discovered 262 journalists currently jailed around the world for their work, an increase from the 259 reporters jailed at the same time in 2016, which itself was a record since the group started collecting data in the early 1990s.
The charge of spreading "false news" as a reason to jail journalists rose to a new record, as well. The organization condemned Trump for enabling the increases by celebrating authoritarian leaders, like Turkish President Recep Tayyip Erdogan and Chinese President Xi Jinping, in countries where many journalists remain behind bars in what might accurately—and now metaphorically—be called trumped-up charges.
"Trump's nationalistic rhetoric, fixation on Islamic extremism and insistence on labeling critical media 'fake news' serves to reinforce the framework of accusations and legal charges that allow such leaders to preside over the jailing of journalists," CPJ said in a statement.
Turkey remains the most egregious jailer of journalists for the second consecutive year, reported the organization. Erdogan has 73 journalists behind bars, compared with 81 last year. When Trump met with Erdogan in September, he remarked that the autocratic leader was "getting very high marks" and said, "He's become a friend of mine."
In China, the number of journalists jailed rose from 38 to 41 in 2016. The CPJ criticized Trump for not condemning China's human rights violations, which have led to the increased imprisonment of journalists, activists and lawyers. The journalists are often imprisoned on "anti-state charges" that cite vague laws against their work, not legitimate charges of committing a crime while reporting.
Trump is a vocal critic of media organizations in the United States, something he occasionally references on the international stage. He regularly posts his criticism on Twitter, remarking that journalists are "out of control" and "a stain on America." In October, Trump threatened to challenge the license of media organizations that criticize him and previously called the media "the enemy of the American people" on Twitter.
"The pattern reflects a dismal failure by the international community to address a global crisis in freedom of the press," said CPJ. "Far from isolating repressive countries for their authoritarian behavior, the United States, in particular, has cozied up to strongmen."