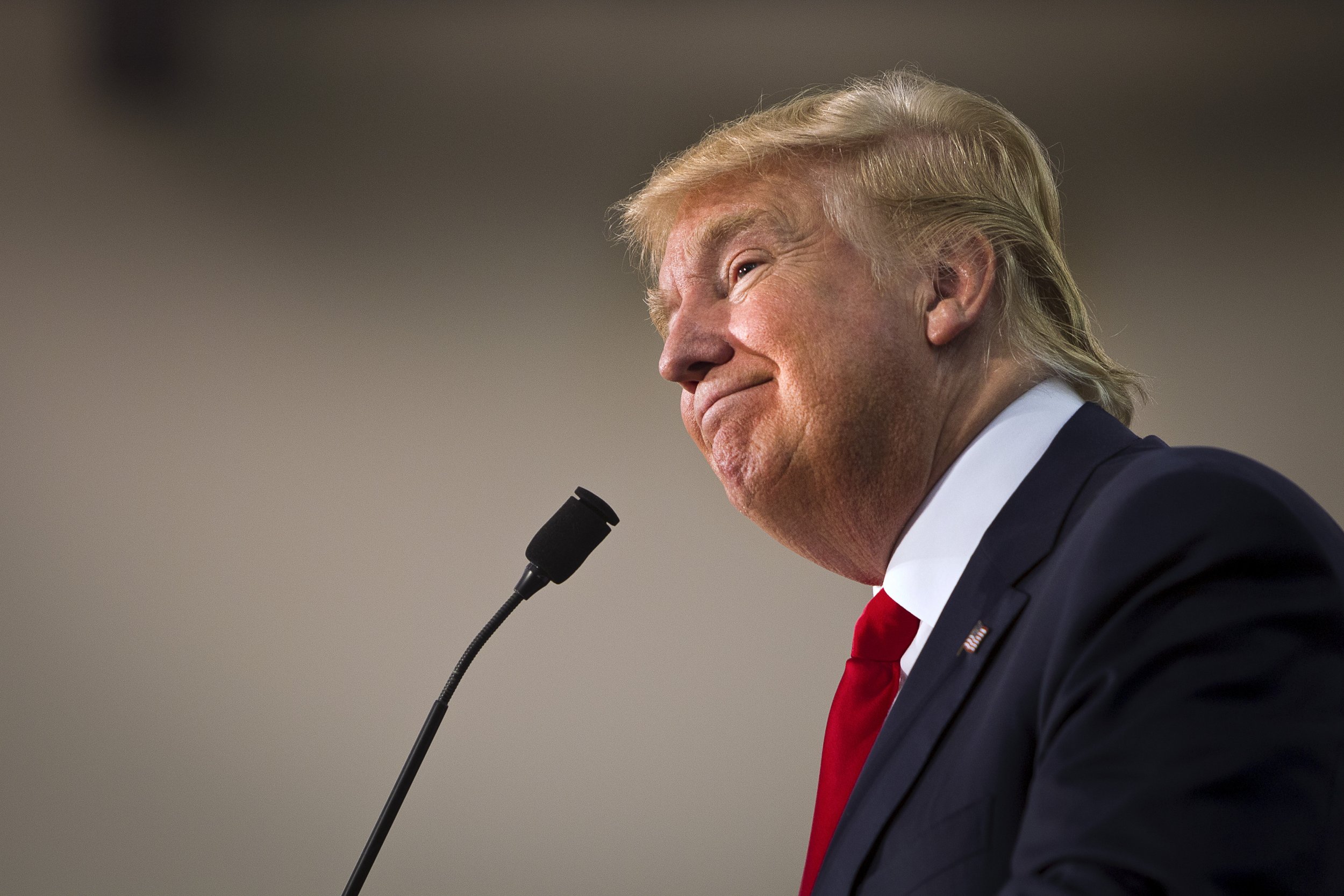 Donald Trump held a press conference on Thursday afternoon to announce he had signed a loyalty pledge to the Republican party. The pledge prevents Trump from running as a third party.
The Republican party has been pushing Trump to sign the pledge to prevent a divide in the Republican vote in the general election. If Trump runs as a third party candidate, it would split the vote and the race would almost certainly fall to the Democrats.
Trump's discussion with the Republican National Committee chairman was "fair" and "honest," he said. He added the Republican commitee did not give him anything in exchange for signing the pledge. "I see no circumstnaces under which I would tear up that pledge," the GOP frontrunner added. "I just want to be treated like everybody else. Once I ran, I became an outsider... I wasn't supposed to run. I'm not supposed to be running for office."
The pledge had the date August 3, 2015 on it, rather than September 3. He said this "would get changed" and said "someone else wrote it in."
Trump boasted about leading in the polls, adding "we will make our country great again." He took a dig at Chris Christie, saying he was polling at two percent. He added Jeb Bush is a "nice but very low energy person" and "a little bit sad." He criticized Bush for taking "special interest" donations to his campaign. "I'm the only self funder," Trump said, adding he has "nothing to do" with the Super PACs established to support him. Trump added he was pleased Carly Fiorina would be on the mainstage of the second GOP debate.
Shifting gears to immigration, Trump said those who live in America should speak English. "I want to have a big fat beautiful open door," Trump said of legal immigration, adding he wants "people of great talent to come into the United States." Nonetheless, he maintains he'd like to build a wall. "We have to stop illegal immigration."
Speaking about the refugee crisis in Europe and the Middle East, Trump said the United States had a variety of "its own problems."
Trump also said he does not cheat at golf, after a report found he did. He added that while his children were qualified to serve in the White House, its unlikely he would bring them in if he won. He also said that he "loves" Kanye West. "I'll never say bad about Kanye West...But maybe in a few years, I'll have to run against him and take that back."
At the end of the press conference, Trump brought out Indonesia's speaker of the house. It is unclear why he was there.