Donald Trump Is Mad His 'Meaningful' Tax Bill Is Not Getting Enough Praise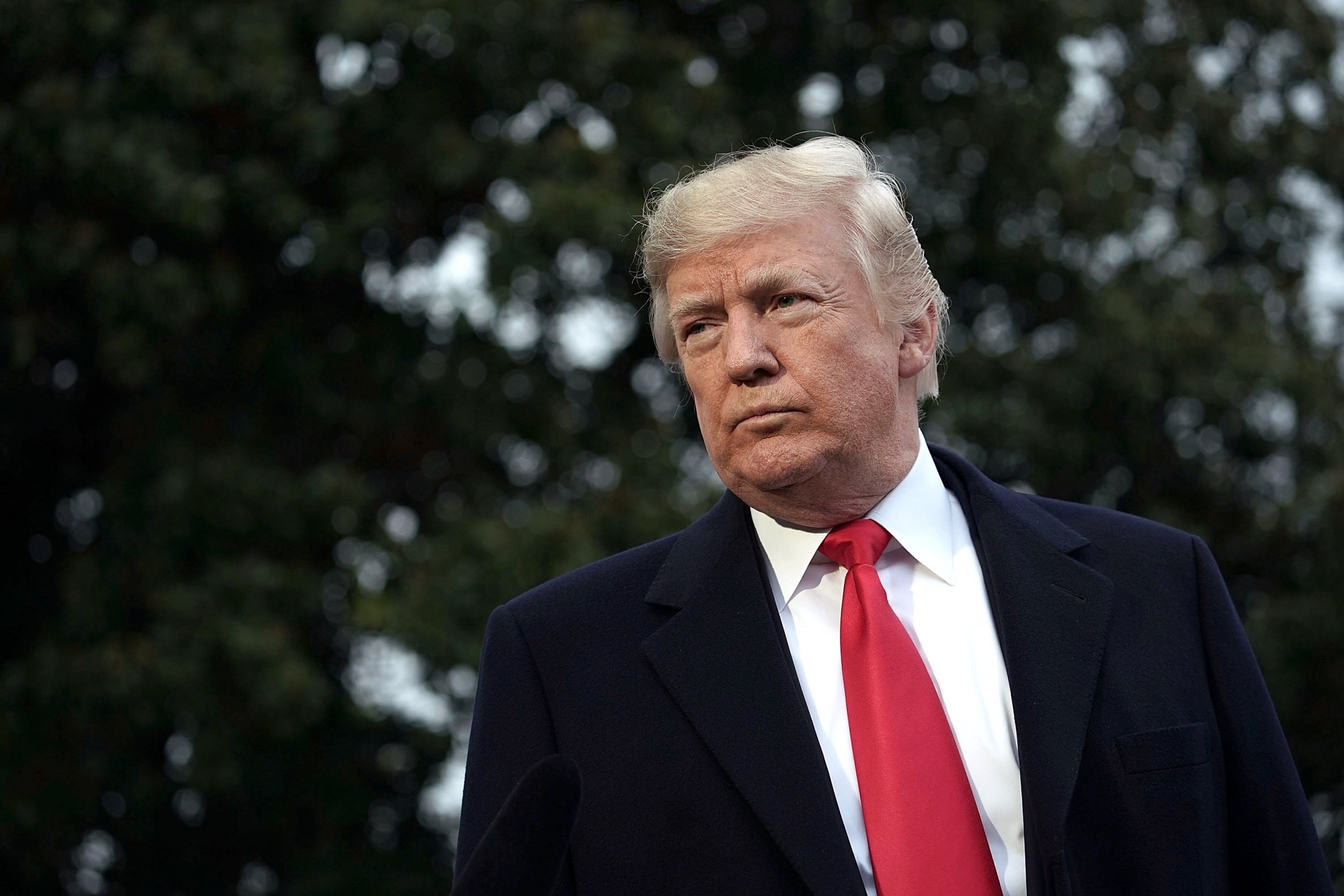 Donald Trump has lashed out at the "fake news" media for failing to praise his tax bill, which passed through the Senate in the early hours of Wednesday morning by a 51-48 margin.
The president took to Twitter later on Wednesday to bemoan the lack of positive coverage he felt the bill had received, despite concerns outlined by Democrats and voters about the bill potentially exacerbating income inequality in the U.S.
"The Tax Cuts are so large and so meaningful, and yet the Fake News is working overtime to follow the lead of their friends, the defeated Dems, and only demean," he wrote.
"This is truly a case where the results will speak for themselves, starting very soon. Jobs, Jobs, Jobs!" he wrote, in a tweet that had been liked more than 18,000 times less than an hour after it was posted.
The bill passed the Senate overnight and will be sent back to the House for a revote on Wednesday, where it is expected to pass, following several technical changes.
Trump was initially jubilant after the passing of the bill, which marked an important legislative win for the GOP. The legislation alters the corporate tax rate from 35 percent to 21 percent, while issuing a temporary tax cuts for individuals in a move that Republicans argue will help grow the economy and critics argue will disproportionately benefit the rich.
"The United States Senate just passed the biggest in history Tax Cut and Reform Bill," the president tweeted. "Terrible Individual Mandate (ObamaCare) Repealed. Goes to the House tomorrow morning for final vote. If approved, there will be a News Conference at The White House at approximately 1:00 P.M."
However, less than 12 hours later, the president appeared upset his bill had not received enough praise from the mainstream media, insisting any criticism of the bill was due to the press's support for Democrats.