What Trump Is Like in Private: Fame-Hungry and Vain, Says Photographer Who Shot Him for 'Newsweek' Cover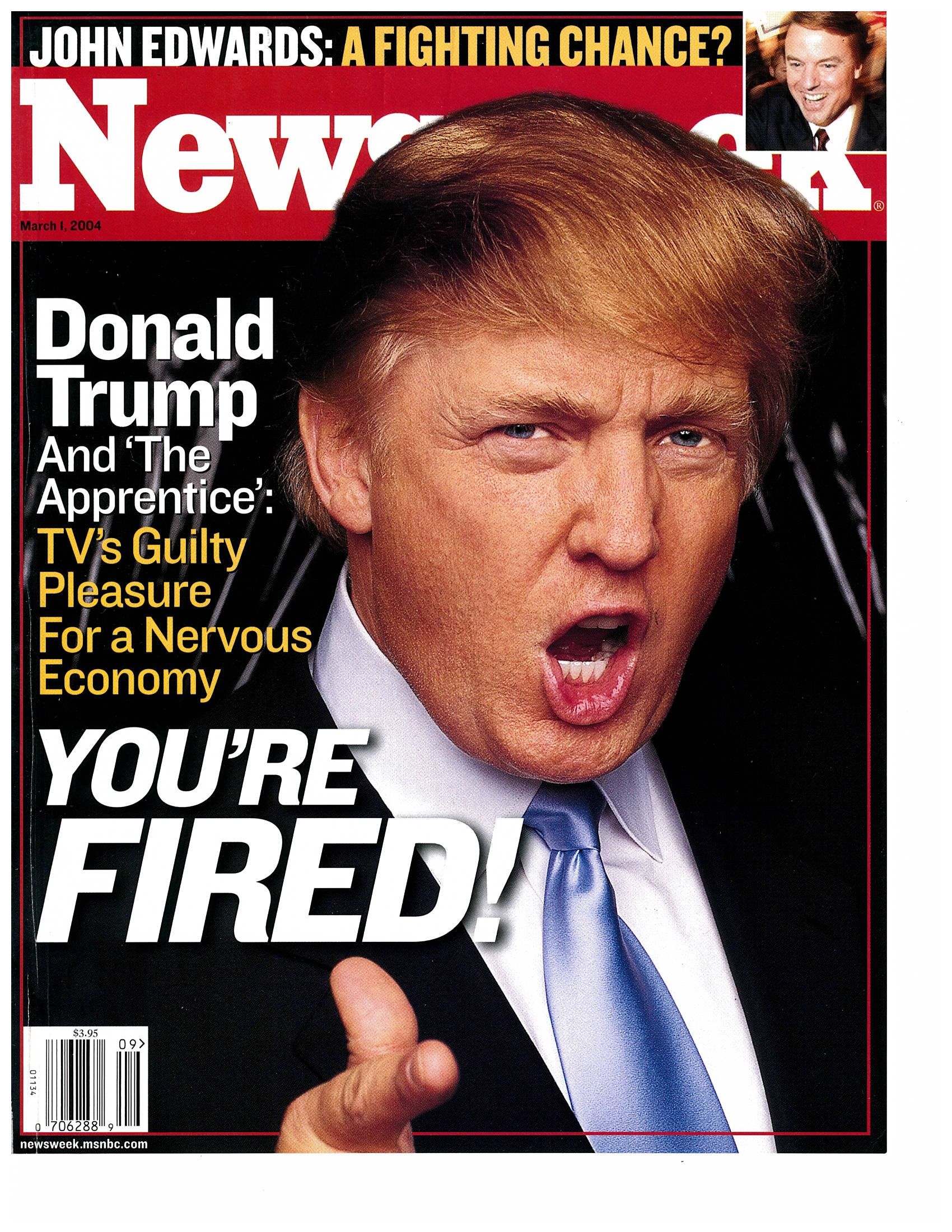 What is it like photographing Donald Trump for a magazine cover that's not fake? Well, as the person with the camera, you'll probably be his best friend for the hour or more that you're with him, according to a photographer who has had the honor of shooting the president.
Acclaimed photographer Jason Bell, who has shot everyone from the U.K. royal family to Hollywood royalty, is the man who snapped Trump for the cover of the March 1, 2004, edition of Newsweek. That cover—touting the success of his former NBC reality show The Apprentice—hangs on the wall of his Mar-a-Lago resort, where, until recently, there was also a fake Time magazine cover.
The Washington Post had the story earlier this week: Trump had an overly flattering, mocked-up Time cover framed and displayed in several of his clubs, including his Florida resort and his golf club in Scotland.
The Newsweek cover, however, is a real one, shot by Bell, who got the gig thanks to some good timing. He had recently relocated to New York from London and was looking to expand his repertoire. He had a meeting with Newsweek about shooting for the weekly, then under different ownership, and the next thing he knew, he was flying to Florida to photograph Trump.
"I remember he was quite charming. He was quite eager to please," Bell recalls. "He made a fuss: 'Let my chef cook you dinner, let me take care of you.' I remember thinking, Why is this guy working very hard to make me like him? I'm the photographer."
The reason, Bell realized, is that Trump craves fame. "I'm giving him the one thing he can't buy for himself—it seemed clear he wanted to be famous. And there I was delivering him the cover of Newsweek because I was shooting for the cover."
Since becoming U.S. president, Trump has been on a one-man spree against the mainstream media, branding various long-established outlets "fake news" on Twitter and in speeches at several unrelated events. More bizarrely still, on Thursday he tweeted personal attacks after television news presenters Joe Scarborough and Mika Brzezinski, hosts of the apparently "low-rated" Morning Joe on MSNBC.
But Bell says at the time of the 2004 shoot, Trump very much craved the attention and prestige of appearing on magazine covers—evident by his prideful wall displays.
Trump was "easy to photograph," Bell recalls, more collaborative than the bullish president we see today. However, he was also keenly aware of his oft-ridiculed appearance.
"He did say to me, 'Everybody always talks about my hair. It's not that strange is it?' He knows everyone knows his hair is strange," Bell says. "There's a certain amount of vanity there...most definitely. A desire to be famous, and vanity."
Bell was not aware until this week that his Newsweek cover was on Trump's wall. Having your work held in such esteem by a U.S. president should be a badge of honor. But Trump is not like other presidents. "To photograph is not to condone. My job is not to judge," says Bell.
He adds, "It's a random twist of fate watching him [become president]. I didn't think he would become president, like everybody else."