Is Donald Trump's 9/11 Gaffe His Worst So Far?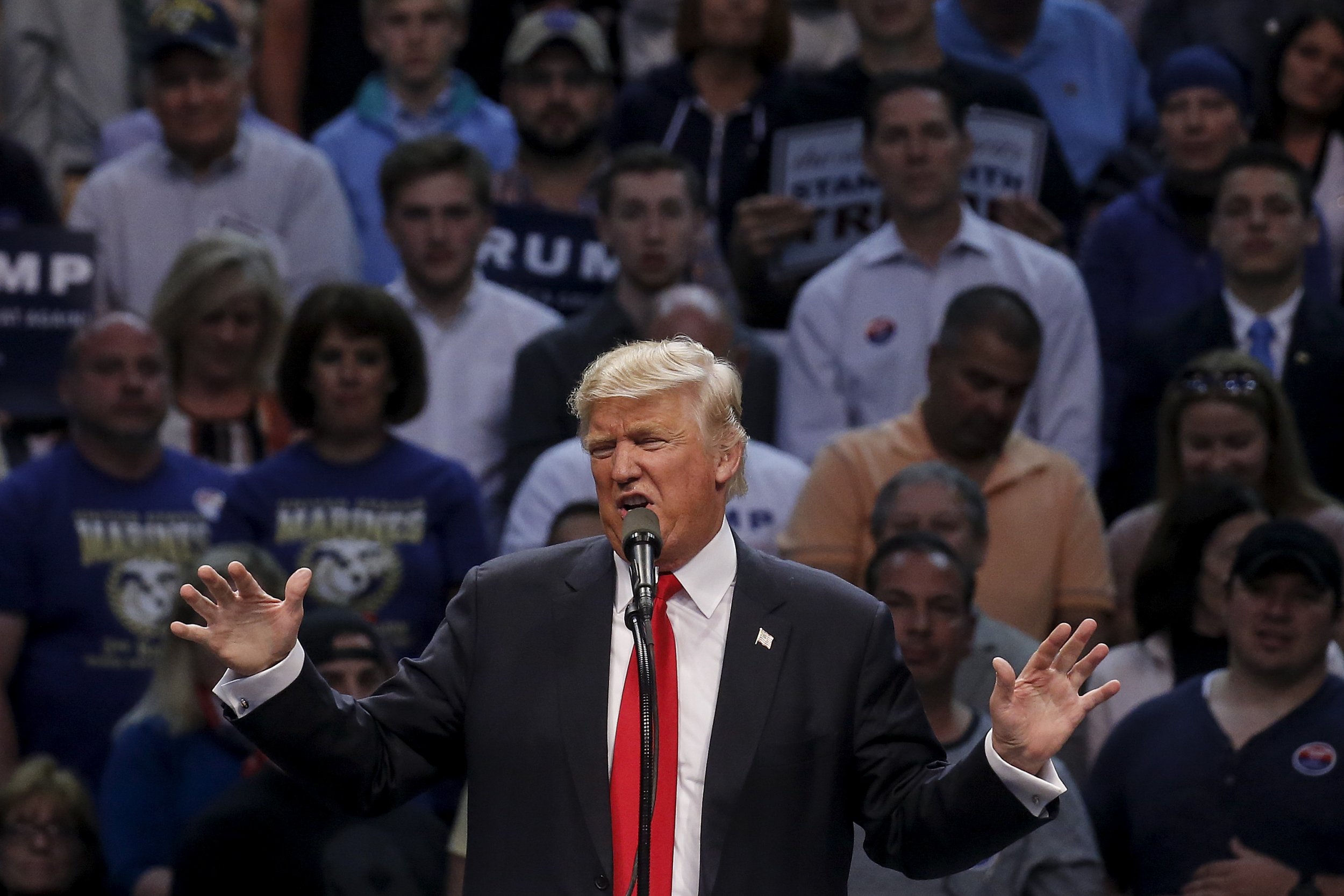 Republican presidential frontrunner Donald Trump mistakenly referred to the name of a popular U.S. convenience store instead of the date of the 9/11 attacks in New York at his final campaign rally before Tuesday's primary in his home state.
In a speech in the upstate city of Buffalo, New York, Trump launched a counter to rival Ted Cruz's derisory comments about "New York values" but made the gaffe in his attempt to talk up the city, using the response to the attacks as an example of its character.
"It's very close to my heart because I was down there, and I watched our police and our firemen down at 7/11, down at the World Trade Center right after it came down, and I saw the greatest people I've ever seen in action," Donald Trump said. "Every small act of kindness, every great act of courage, those are New York values."
He has routinely used the worst extremist attack in the country's history, when two suicide plane attacks took the lives of some 3,000 people on September 11 2001, in his campaign across New York State. He controversially claimed that Muslims celebrated the attacks across the city in its aftermath. He visited the memorial and the museum at the site earlier this month on the campaign trail.
He is leading in the polls in New York by a wide margin over his rivals Cruz and John Kasich and his final rally was one of his biggest with 11,400 people filling the stands at the First Niagara Center. The event did not go completely uninterrupted however, with more than a dozen young protesters chanting "no racist USA!" before being dragged out by police.
In his speech, Trump focused on his regular themes of bringing back jobs to the American economy and making the country "great" again, while also condemning the "rigged" delegate system in the campaign to become the Republican candidate for president.