Donald Trump is Making 'a Lotta Money' Off His Presidency, Says Senior Democratic Congressman: 'It's Not OK'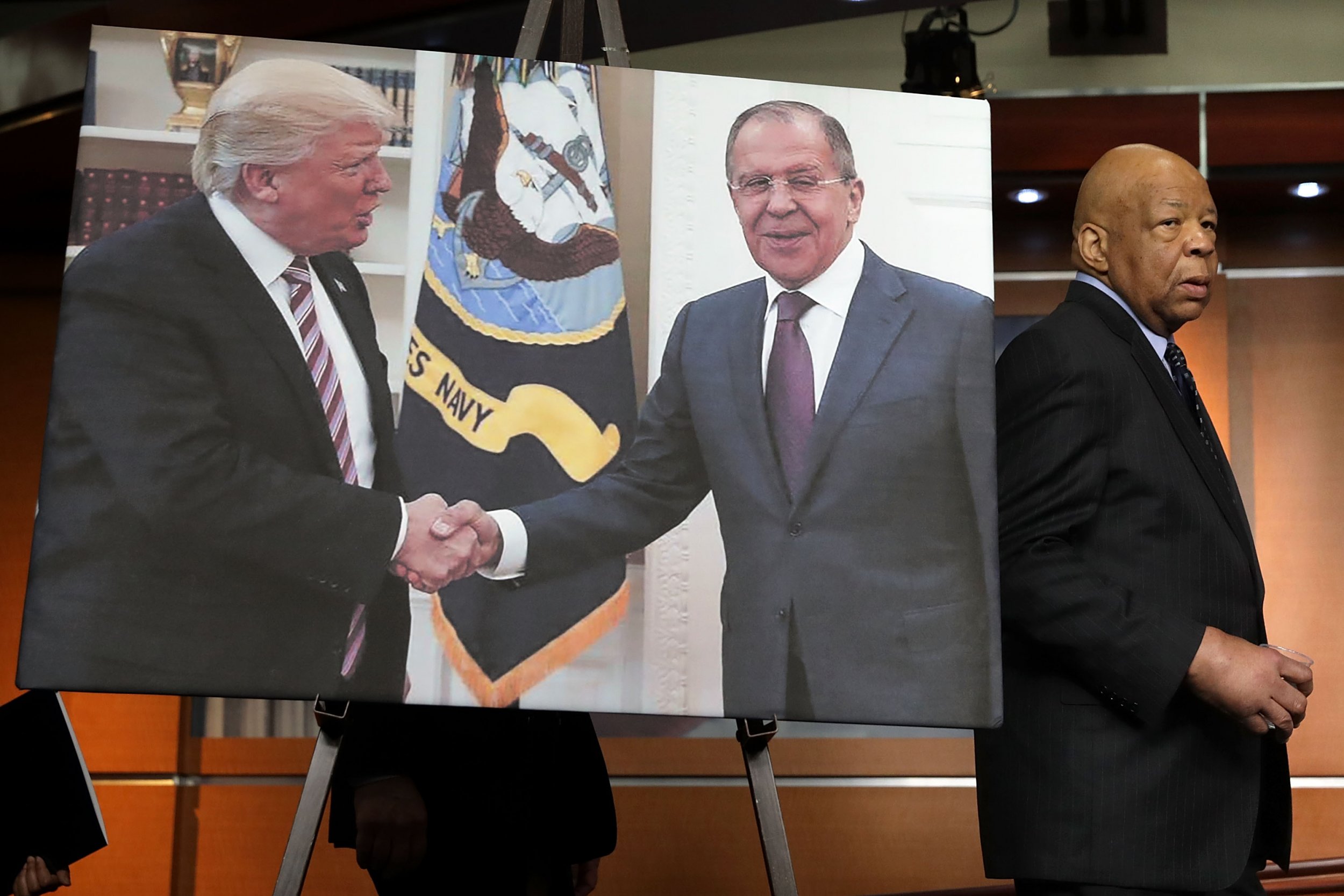 Elijah Cummings, chairman of the House Oversight and Reform Committee, accused President Donald Trump of making "a lotta money" off the presidency.
The comments should come as a concern to the U.S. leader as Cummings's committee prepares to launch a series of investigations into the Trump administration.
Cummings, a Maryland Democrat, made the accusation during a 60 Minutes interview with host Steve Kroft after Kroft asked him whether he believes Trump is profiting from the presidency.
Read more: Majority of Americans blame Trump, GOP, for shutdown, polls show
While Cummings did not elaborate on how he believes Trump could be benefiting from his time in office, the president has long faced questions over whether he is seeing increased revenue at his hotels and other businesses, as well as whether he has made any deals out of self-interest.
"It's not OK," Cummings said in his 60 Minutes interview, which aired on Sunday. "And…I still believe that the average citizen, the guy on my block, they oughta know if the president is making a deal, whether he's making it—making it in his self-interest or that of the country."
In a statement to CBS News, the White House denied Cummings's claims, calling them "completely baseless" but saying it could not comment further due to ongoing litigation, including a lawsuit from the Maryland and D.C. attorneys general accusing Trump of having violated the Emoluments Clause of the Constitution by accepting payments from foreign and state governments through his Trump International Hotel.
Cummings has said that his panel is preparing for a number of investigations into the Trump administration, with the congressman having issued 51 letters to the heads of several government agencies, the White House and the Trump Organization seeking documents related to the series of potential probes.
Asked by Kroft whether his requests for documents from the White House have been fruitful, Cummings said he has so far received "zero" files from the Trump administration.
"Nothing?" Kroft asked.
"Zero. That's the point," Cummings said. "I don't know if any president has ever done this. None. None that has ever said, 'I'm not giving you anything.' For anything. Nothing."
Despite his panel's difficulties in obtaining information from the White House, Cummings said he plans to "try to work with Republicans, as I have in the past.
"You know why? Because that's our job. And when it comes to subpoena, I know the power of a subpoena, having practiced law. In order to do oversight, you gotta have documents. You gotta have emails. You gotta have information."
During the interview, Cummings also accused Republicans of having "joined hands" with the president and effectively acting as his "defense counsel."
"Basically what the president has done and the Republicans have done, they've joined hands. And the Republicans have been basically, not only blocking, but, become the defense counsel for the president. OK. But no documents? I mean, come on," Cummings said.