Man Hits Secret Service at White House, Claims Appointment With Donald Trump to 'Bring Peace to the World'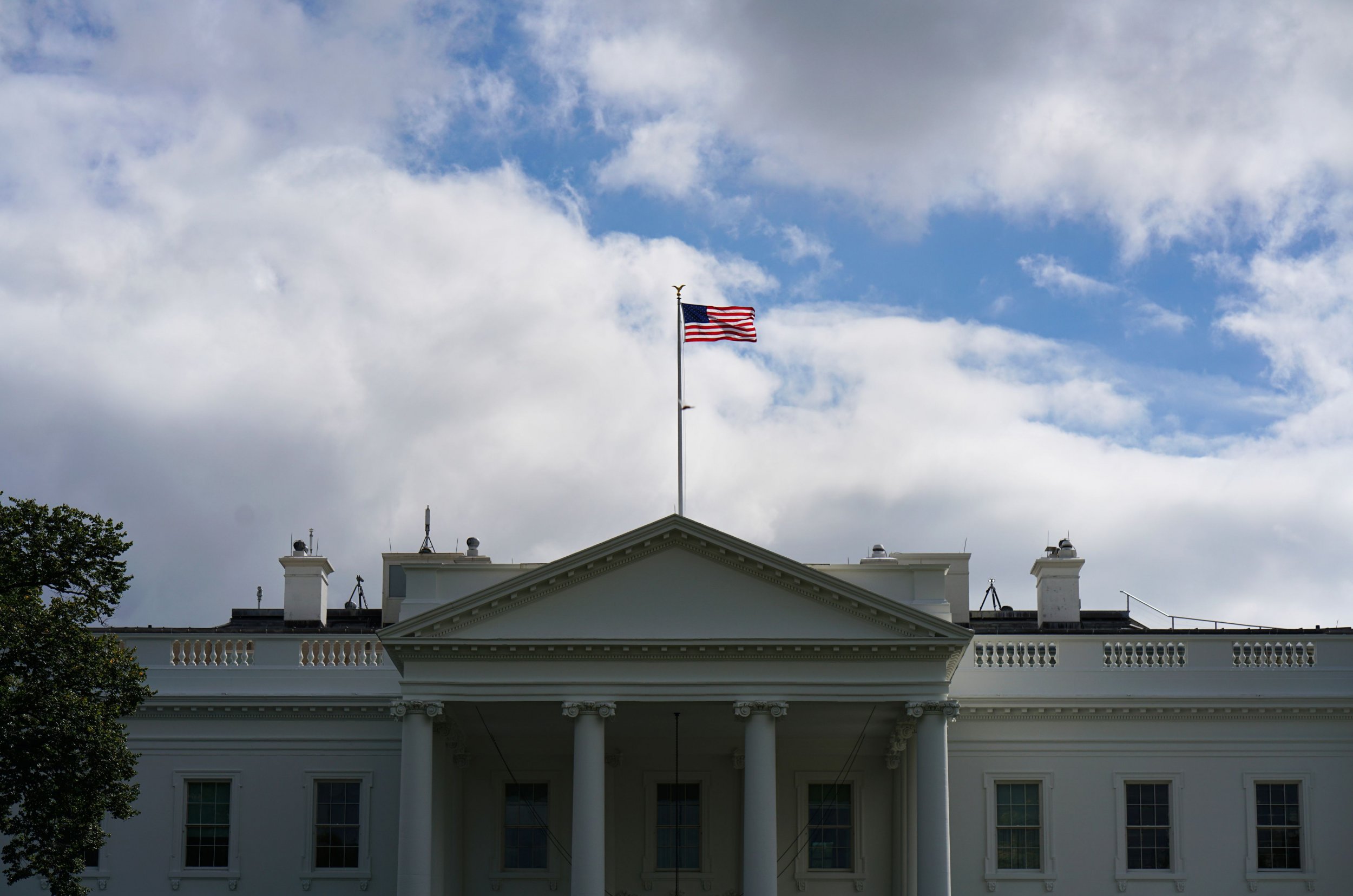 A Virginia man was arrested outside the White House on Monday evening after he breached a security perimeter and struck a Secret Service officer, according to court documents.
After he was taken into custody, 29-year-old Christopher Henry Alexander Davis of Herdon claimed that he had an appointment with President Donald Trump to discuss the border wall and the Green New Deal, according to an affidavit filed in the U.S. District Court for the District of Columbia, The Washington Post reported.
Davis argued that he did not intend to cause the president any harm and wanted to help him "bring peace to the world," according to the affidavit.
Davis was arrested at 7:40 p.m. after moving past a security perimeter set up along the 1500 block of Pennsylvania Avenue outside the White House.
After Davis breached the perimeter, Secret Service officers ordered him to stop but he ignored them. When they attempted to handcuff him, a physical struggle ensued, during which a female officer was injured.
According to the affidavit, Davis "Struck [the officer] with his right forearm to the left side of the [officer's] face and nose," NBC4 reported.
When another officer managed to force Davis to the ground, he reportedly put his hands under himself so that he couldn't be handcuffed, the Post reported, citing court documents.
The Secret Service officer who was struck sustained multiple facial injuries as well as a bruise on her left knee. Davis was treated for injuries to his head and hands at George Washington University Hospital.
The affidavit states that Davis had bipolar disorder and did not hear the officers' orders to stop moving beyond the perimeter because he was so focused on meeting with the president, the Post reported.
Davis was charged with assault, resisting arrest and attempting to enter a restricted building or grounds, as well as interfering with a federal law enforcement agent.
He has been detained until a hearing, which has been scheduled for Friday afternoon at District of Columbia District Court.
Davis's attorney did not immediately respond to a request for comment.
According to NBC4, there have been more than 30 instances of people trying to breach security perimeters outside the White House since 2014.
The U.S. Secret Service is responsible for providing security at the White House complex, while U.S. Park Police patrol the streets and parks around the residence.