Donald Trump-Paul Manafort Legal Arrangement Was Straight Out Of a 'Mafia' Case Says Former Federal Prosecutor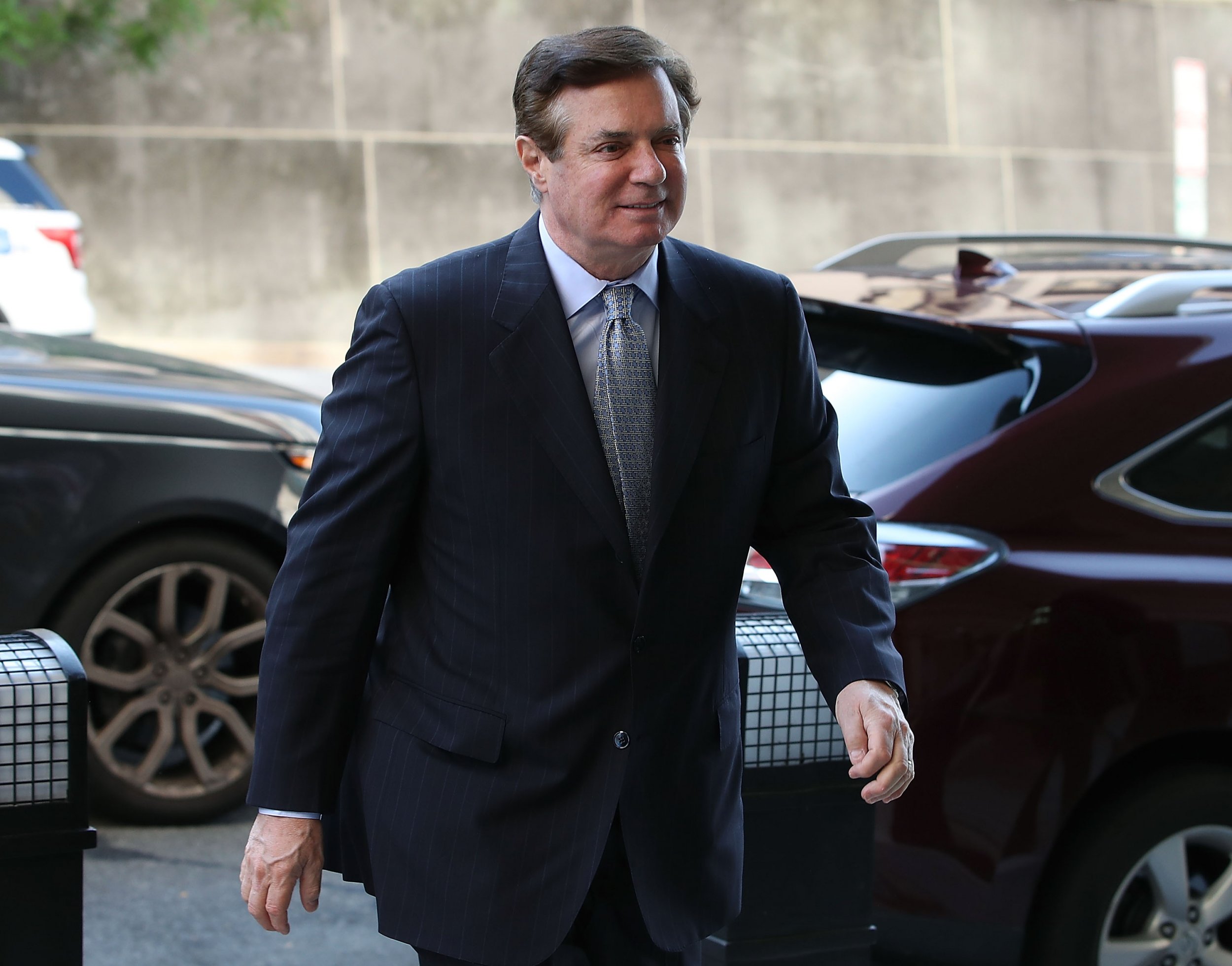 The information exchange deal between the lawyers of President Donald Trump and former Trump campaign manager Paul Manafort was a type of legal activity seen in organized crime cases, according to a former federal prosecutor on Wednesday.
Mimi Rocah, who served as an assistant U.S. attorney for New York's Southern District before becoming Pace Law School's distinguished fellow in criminal justice, compared the joint defense agreement to "conduct in Mafia cases." Rocah served the Southern District for over 16 years and led several organized crime cases and was the head of the district's organized crime and racketeering unit.
"I saw this conduct in Mafia cases. At a minimum, it's unethical and not normal. I would want to know more before concluding (as the article does) that this 'violated no laws,'" Rocah tweeted.
Rocha later clarified that she learned the arrangement was not technically unethical, but again stressed the need for more context to properly assess.
"Clarifying something based on comments from several white collar defense lawyers I know & respect: a cooperator's lawyer sharing certain information with a subject or target's lawyer is not per se unethical. It depends again on the facts: context, what was said, promised, etc.," she said.
Rocah was responding to a New York Times report published Tuesday about Manafort's attorney, Kevin Downing, briefing Trump's lawyers, like Rudy Giuliani, about what special counsel Robert Mueller's investigators were speaking to Manafort about. The briefings occurred after Manafort had reached a plea agreement with Mueller, according to the report.
The arrangement reportedly angered Mueller's team and may have led to a new filing this week against Manafort accusing him of lying to investigators again and voiding his cooperation deal. It's unclear exactly what the special counsel's office believes Manafort has lied about since he started cooperating earlier this year, but Mueller's team are expected to issue a new filing before Manafort is sentenced.
"He wants Manafort to incriminate Trump," Giuliani told The Times.
Manafort's attorney reportedly told Trump's team that the special counsel often asked if the president knew about the June 2016 Trump Tower meeting set up by his son, Donald Jr., with the intent of gaining political opposition research on Hillary Clinton from Kremlin-linked Russians.
The president himself appeared Tuesday to allude to some inside information about what the special counsel was investigating while accusing Mueller of treating people "viciously" and "ruining lives."
"The Phony Witch Hunt continues, but Mueller and his gang of Angry Dems are only looking at one side, not the other. Wait until it comes out how horribly & viciously they are treating people, ruining lives for them refusing to lie. Mueller is a conflicted prosecutor gone rogue.…" Trump tweeted.