Donald Trump 'Manipulated' the Media Into Obsessive Coverage of Immigration, Columnist Says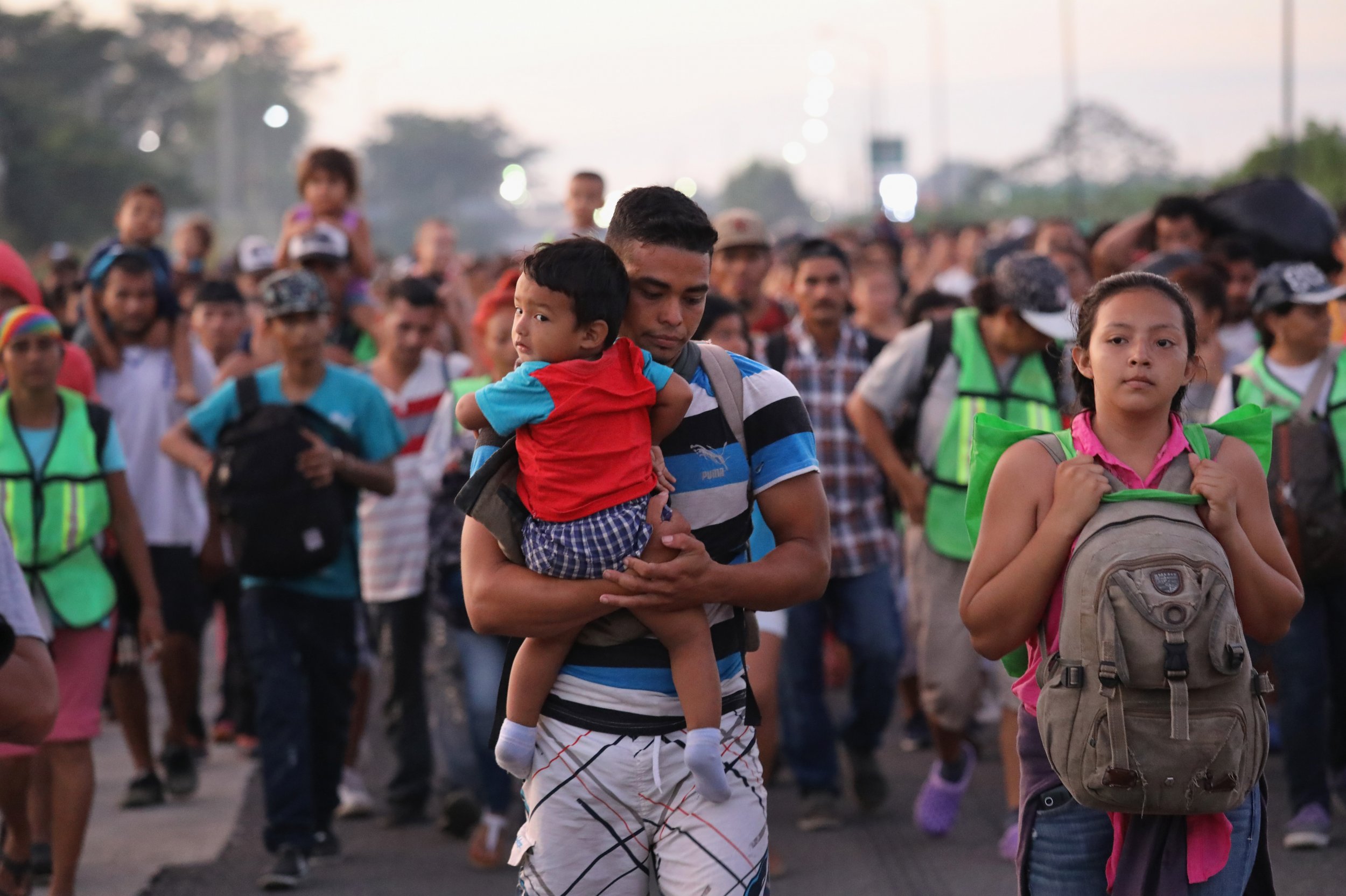 "New York Times columnist Nick Kristof criticized the news media on Friday for its willingness to be manipulated by Donald Trump "to heighten fears about the immigrant caravan."
"Obviously there were many journalists who pushed back on the president's narrative," Kristof wrote, "but on the whole, I'm afraid news organizations became a channel for carefully calculated fearmongering about refugees," Kristoff wrote.
Kristof blamed the business model that is prevalent in the media -- which is built around unscrupulously maximizing the number of people clicking on stories, as opposed to substantive and independent reporting, a practice he refers to as "profit chasing."
"The news business model is in part about attracting eyeballs, and cable television, in particular, sees that as long as the topic is President Trump, revenues follow," the column read. "He not only gets coverage but also manages to control the media agenda."
Kristof begins to conclude his column by applauding a "better" 2017 and 2018 after a disappointing 2016; however, things started to go downhill as lies were elevated.
"We even knew we were being manipulated, and we still let it happen: As we expected, Trump lost interest in the caravan after ballots were cast, and the topic faded."
Solutions for the manipulations are "complicated," according to Kristof – especially due to what's called the "backfire effect." Social psychology experiments have seen that consumers tend to cling onto "mistaken beliefs," even when factual corrections are presented.
"We have to try harder, relying on evidence about what kind of fact-checking seems more successful," Kristof writes. "Mocking people for their worldview is counterproductive."
Kristof ends with, "Let's start asking ourselves the tough questions we ask of Facebook and other. We must try harder to avoid becoming a channel to spread disinformation, hatred or lies."
Read Kristoff's most recent column here.