President Donald Trump said Friday that he "doesn't know" Matthew Whitaker, the new acting attorney general temporarily replacing ousted Jeff Sessions, despite having met with him several times over the past year.
"I don't know Matt Whitaker. Matt Whitaker worked for Jeff Sessions, and he was always extremely highly thought of and he still is, but I didn't know Matt Whitaker," Trump told reporters on Friday morning before departing with first lady Melania Trump for Paris for Veterans Day commemorations.
But a senior official within Trump's administration disagreed, saying that the president had met with Whitaker "more than a dozen times" when he worked as the chief of staff to Sessions.
"When Trump complained about the [Robert] Mueller investigation, Whitaker often smiled knowingly and nodded in assent," the official told The Washington Post.
Trump also reportedly met with Whitaker in early October to discuss the removal of Sessions, people briefed on the conversation told The Post. At the time it was rumored that the administration had lined up Whitaker to replace Deputy Attorney General Rod Rosenstein if he were ousted.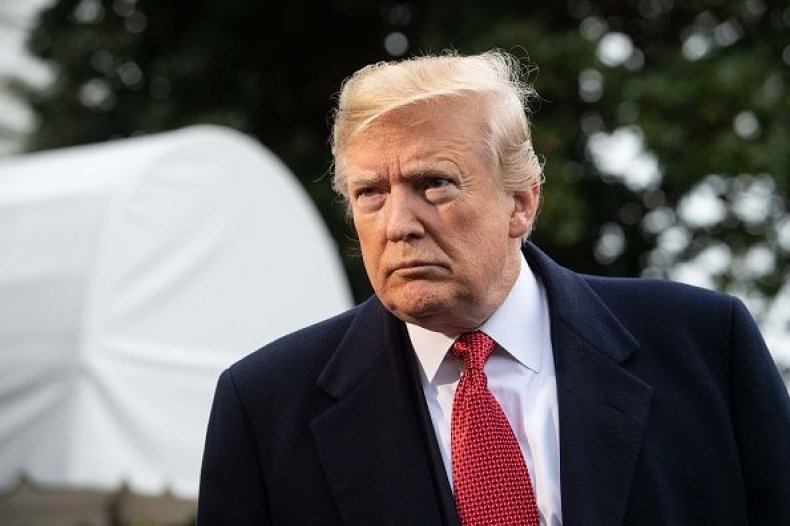 When asked about the conversation referenced in the Post story, Trump told Fox & Friends host Steve Doocy that he couldn't verify the information but added: "I can tell you Matt Whitaker's a great guy. I mean, I know Matt Whitaker. But I never talk about conversations that I had."
Members of the media had asked Trump what he thought of the mounting criticism surrounding Whitaker, amid law experts questioning the legality of his appointment to the position. Attorney George Conway, the husband of White House counselor Kellyanne Conway, wrote an op-ed calling Whitaker's installation as acting attorney general unconstitutional.
"This only comes up because anybody that works for me, they do a number on them," Trump said before calling Whitaker "very-respected" and "smart." He went on to say that the choice to appoint Whitaker was met with "raves" at first.
Trump then went on to diss George Conway for writing the op-ed, referring to him as "Mr. Kellyanne Conway" and claimed that he was "just trying to get publicity for himself."
Trump announced the resignation of Sessions the day after the midterm elections through a Twitter post, writing that he was "pleased" to announce Whitaker would be taking on the role of acting attorney general. Sessions's removal was not a surprise, as the president had hinted about firing him for months after the attorney general recused himself from the Russia investigation, or any other matters involving the campaign.
Before joining the Justice Department in 2017, Whitaker served as a U.S. attorney in Iowa and ran an unsuccessful Senate campaign against current congresswoman Joni Ernst. He also wrote commentary criticizing Mueller's special counsel investigation and argued that there was no collusion between the Trump campaign and Russia during the 2016 election.
When a reporter asked Trump whether he wants Whitaker to rein in Mueller, the president responded by calling it a "stupid question."
Trump went on to say "it's a shame that no matter who I put in, they go after him."