'The Best Horse Did NOT Win': Donald Trump Blames Disputed Kentucky Derby Outcome on 'Political Correctness'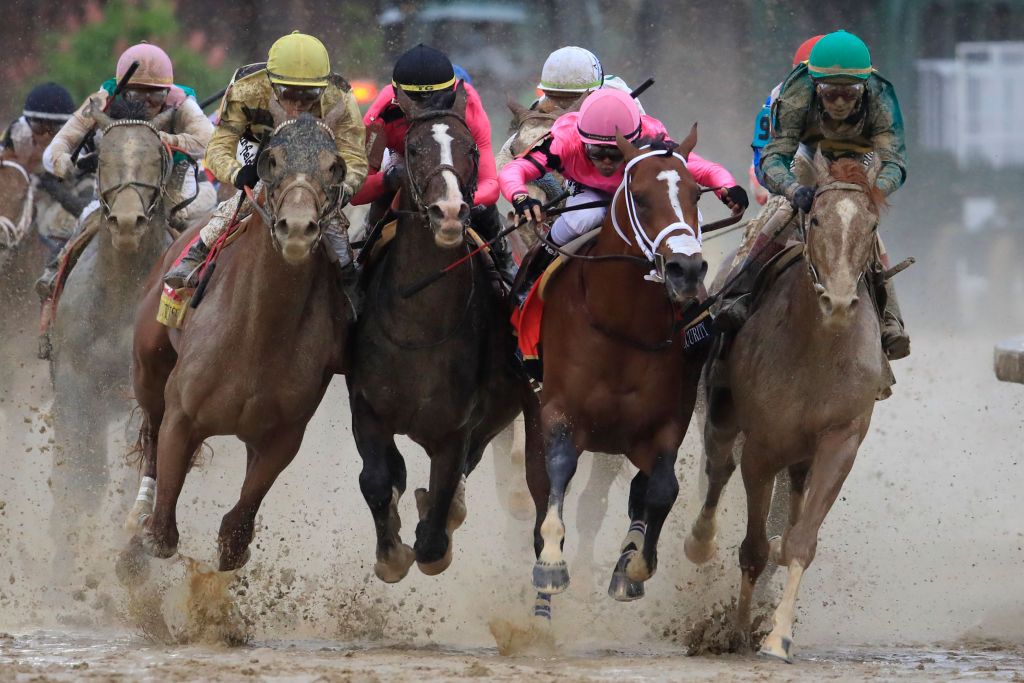 Nearly everyone who watched Saturday's Kentucky Derby race had some sort of opinion on whether or not Maximum Security, the horse that finished the race in the lead, should have been disqualified. That included President Donald Trump, who used his sizeable Twitter platform to express his disappointment with the Derby's outcome.
"The Kentuky Derby decision was not a good one," tweeted Trump Sunday morning, more than 12 hours after the event had completed. "It was a rough and tumble race on a wet and sloppy track, actually, a beautiful thing to watch. Only in these days of political correctness could such an overturn occur. The best horse did NOT win the Kentucky Derby - not even close!"
Maximum Security, who had not lost a race going into Saturday, was the presumed winner at the completion of the Derby, but the result was immediateley called into question.
In the middle of the race, an apparently startled Maximum Security bolted out from his position and to his right, pushing against the pack and impeding the progress of some competitors at his tail. Jockey Luis Saez pulled the horse back into position and finished the race in the lead.
After a prolonged review by race officials, it was determined that Maximum Security should be disqualified, even though the horse's actions did not appear to directly impede the horse who finished in second place. That horse, Country House, was then pronounced the official winner of the Derby.
While this disqualification was the first of its kind at the vaunted annual horse race — the first leg of horse racing's Triple Crown — It was unclear from Trump's comment exactly why he felt "political correctness" played into the officials' decision against Maximum Security.
The next leg of the Triple Crown, the Preakness Stakes at Pimlico Race Course in Baltimore, is set for Saturday, May 18. The final race, the Belmont Stakes in Elmont, New York, will take place Saturday, June 8.