Trump Wanted Praise for Downplaying COVID Concerns in Meat Industry: Report
Former President Donald Trump wanted to be thanked publicly for keeping meat processing plants open during the height of the COVID pandemic, according to a new report.
On Thursday, a report from a House select subcommittee investigating the pandemic indicated that the Trump administration "requested" that companies in the meatpacking industry "issue positive statements and social media about the President's action on behalf of the industry, about the Order itself and about how it will help ensure the food supply chain remains strong."
The order referenced in the report was issued in April 2020, when the former president, via the Defense Production Act, signed an executive order to keep meat processing plants open and functioning.
Thursday's report came after concerns surfaced that the industry did not take adequate measures in order to protect workers during the pandemic. In one case, the Occupational Safety and Health Administration reached a settlement with Smithfield Foods in 2021 regarding the company's COVID-19 safety measures in connection to a massive outbreak at a South Dakota pork processing plant in June 2020.
The report estimated that more than 59,000 workers across the entire meatpacking industry became sick and approximately 269 people died during the pandemic.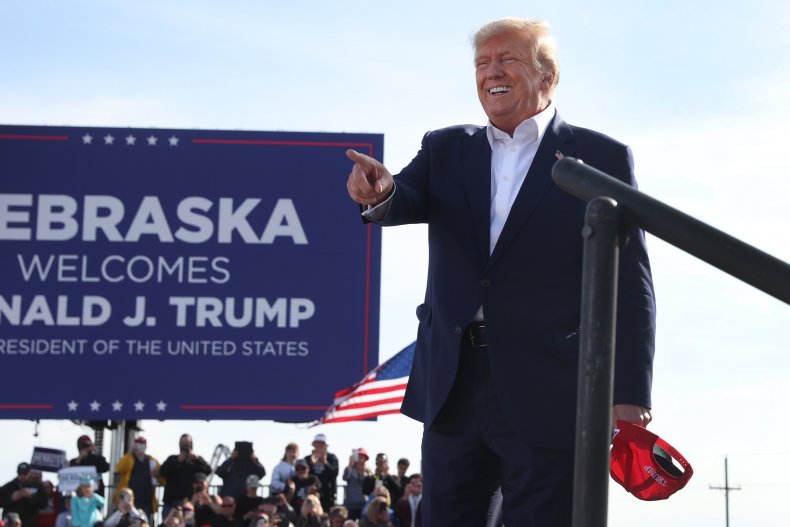 The report's summary stated that documents reviewed by the committee illustrated that "despite awareness of the high risks of coronavirus spread in their plants, meatpacking companies engaged in a concerted effort with Trump Administration political officials to insulate themselves from coronavirus-related oversight, to force workers to continue working in dangerous conditions, and to shield themselves from legal liability for any resulting worker illness or death."
At the time of the order to keep the meatpacking plants open, Trump emphasized the importance of keeping those plants operational to avoid a possible meat shortage, a motivation that was "baseless," according to Thursday's report.
The report from the committee goes on to state that some meatpacking executives were aware of the risks posed to their workers.
"Meatpacking executives were aware of the high risks of coronavirus transmission inside of plants," the report stated, citing the example of a JBS executive who received an April 2020 email from a doctor in a hospital near JBS' Cactus, Texas, facility saying that all COVID-19 patients in the hospital were "either direct employees or family member[s] of your employees." The report added that the doctor's email warned, "Your employees will get sick and may die if this factory continues to be open."
During an interview with journalist Bob Woodward conducted while the former president was still in office, Trump admitted that he downplayed some risks associated with the COVID-19 pandemic.
"I wanted to always play (coronavirus) down. I still like playing it down, because I don't want to create a panic," the president said during the March 19, 2020, interview with Woodward.
Newsweek reached out to a representative for Trump for comment.