Trump: The Media 'Have to Let Me Win' in 2020 or 'Their Ratings Are Going Down the Tubes'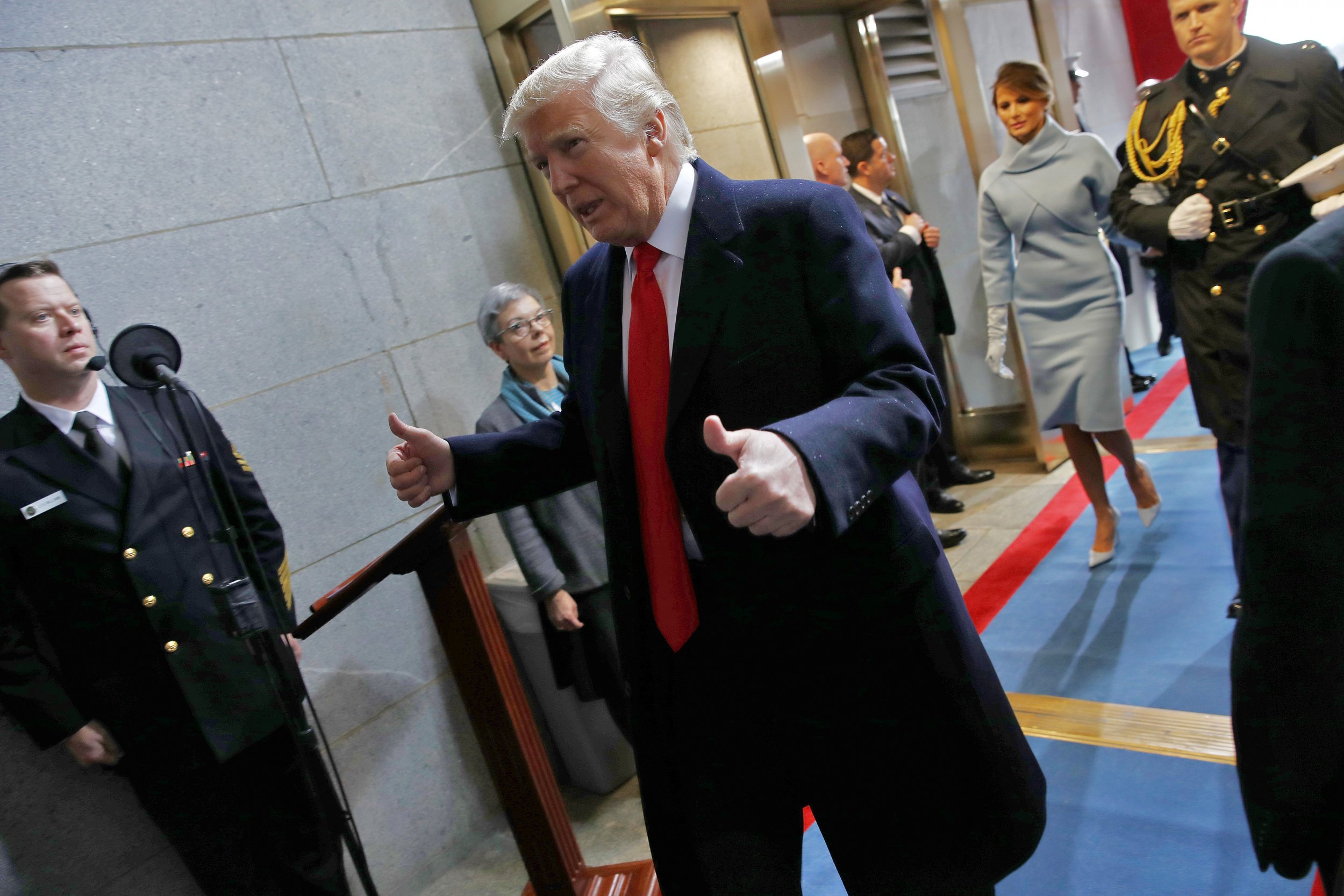 President Donald Trump has already predicted he will win re-election in 2020, and that the news media will cheerlead his path to victory because "they basically have to let me win."
Trump gave a wide-ranging and impromptu 30-minute interview with The New York Times' Michael Schmidt at his golf club in West Palm Beach, Florida, on Thursday, in which he said the media will embrace the president ahead of the 2020 election because it's in their financial interest to do so.
"Another reason that I'm going to win another four years is because newspapers, television, all forms of media will tank if I'm not there because without me, their ratings are going down the tubes," Trump said.
RELATED: WATCH: Trump official accused Dutch TV of "fake news"; it then exposed him on camera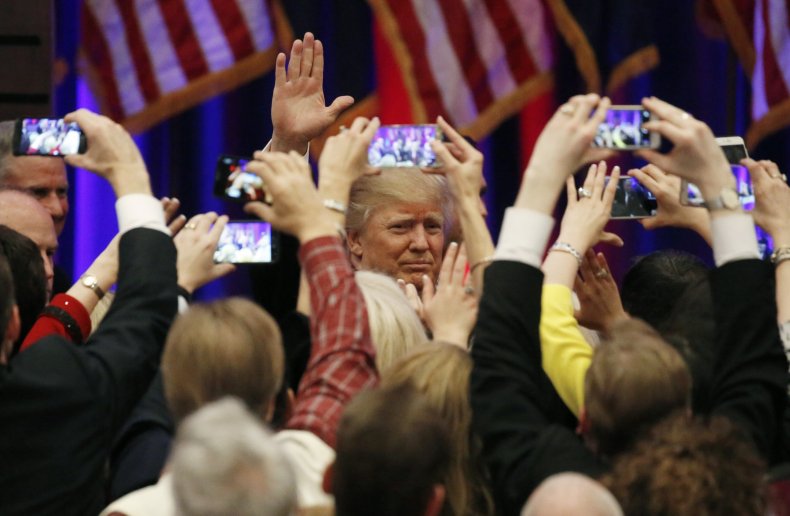 "So they basically have to let me win," Trump continued. "And eventually, probably six months before the election, they'll be loving me because they're saying, 'Please, please, don't lose Donald Trump.' O.K."
Trump then issued a warning to his interviewer's newspaper, invoking his preferred moniker for the outlet. "Without me," he said, "the New York Times will indeed be not the failing New York Times, but the failed New York Times."
Many media outlets have been widely criticized for their respective coverage of the 2016 election. Trump received more than twice the television airtime as his Democratic challenger Hillary Clinton—1,144 minutes of coverage for Trump compared to 506 minutes for Clinton—according to the Tyndall Report, which analyzes broadcast news.
Some media critics called the inflated coverage tantamount to "free" publicity. The adage, "all press is good press" notwithstanding, that media coverage was "overwhelmingly negative," a Harvard study found.
Despite the glut of coverage, or perhaps because of it, Trump has continually targeted the media in his tweet-storms. Trump has posted about 1,000 tweets degrading the media since he announced his candidacy for president in 2015, according to an analysis published by the Columbia Journalism Review. And in November, Trump tweeted about awarding one of the "dishonest" media outlets a "fake news trophy."
"We should have a contest as to which of the Networks, plus CNN and not including Fox, is the most dishonest, corrupt and/or distorted in its political coverage of your favorite President (me)," he wrote. "They are all bad. Winner to receive the FAKE NEWS TROPHY!"
The Times interview also touched on topics from North Korea and the passage of the Republican tax bill to special counsel Robert Mueller's FBI investigation into Russian meddling in the 2016 election.
Trump mentioned 16 times—an average of once every two minutes—that there has been "no collusion" uncovered by Mueller's team.
"It makes the country look very bad, and it puts the country in a very bad position," Trump said about the investigation. "So the sooner it's worked out, the better it is for the country."
Trump added that he believes Mueller will treat him fairly.
"There's been no collusion. But I think he's going to be fair," he said.