Donald Trump's Media Attacks Are 'Right out of a Dictator's Playbook,' Laurene Powell Jobs Says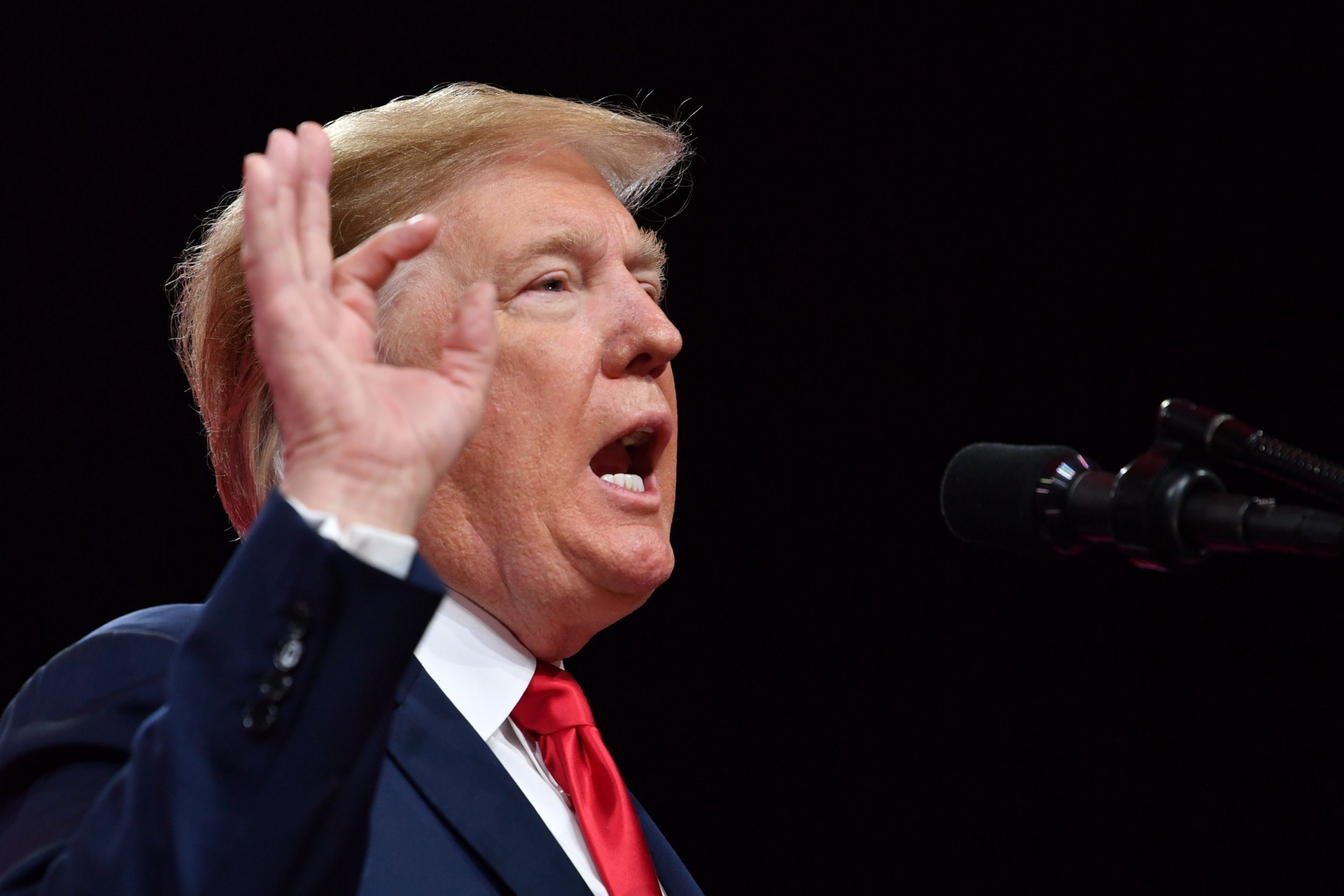 Laurene Powell Jobs, president of Emerson Collective and the widow of the late Apple founder Steve Jobs, criticized President Donald Trump's attacks on the media as being something a dictator would do, although she conceded faulty reporting plays right into his hands.
During an interview at the Lesbians Who Tech Summit, Jobs, who has invested in several media entities, said she did so because she realized the in-depth journalism that exposes injustices in the fields of immigration, environment and education was under attack. Among the attacks facing traditional journalism's business model, as outlined by Jobs, was the abundance of free information available on the internet and the long time it took for the subscription-based model to take off.
Another source of attacks on the press and media, albeit in a different sense, Jobs said, was Trump. She called his onslaught "right out of a dictator's playbook."
"That's actually what people do to consolidate power, to call into question a narrative that's not their narrative," Jobs said. "I think the undermining of the media is, in the last two years, unprecedented and really scary, and everybody should pay attention."
She pointed to polls that found people's trust in even highly credible fact-checking organizations is at an "all-time low," which she said reinforces the belief that Trump's attacks on the media are working.
However, Jobs also acknowledged that reporting can be flawed and said that mistakes only give Trump ammunition for his criticism of the media.
"It doesn't help, though, that I think some media entities play into this where, you know, we just saw it with BuzzFeed, where there's sort of a rush to have breaks before everything's truly deeply vetted, and that plays into Trump's rhetoric," Jobs said. "And so, we should be careful about that, or you guys should then."
In January, BuzzFeed published an article that claimed Trump directed his former lawyer Michael Cohen to lie to Congress about Trump Tower Moscow negotiations. It was disputed by special counsel Robert Mueller's team, which called the story "not accurate."
After Mueller's team put out their statement, Trump posted on Twitter that it was a "very sad day for journalism, but a great day for our Country!"
"Many people are saying that the Mainstream Media will have a very hard time restoring credibility because of the way they have treated me over the past 3 years (including the election lead-up), as highlighted by the disgraceful Buzzfeed story & the even more disgraceful coverage!" Trump posted on Twitter at the time.
Trump repeatedly labeled the "fake news media" the "enemy of the people" and in August, a Quinnipiac poll found that 26 percent of people agreed with Trump's sentiment.
This article has been updated to include Laurene Powell Jobs's role as president at Emerson Collective and that the interview was conducted at the Lesbians Who Tech Summit.