President Donald Trump Asked to Meet Vladimir Putin on Sidelines of Upcoming G20 Meeting, Russian Media Claims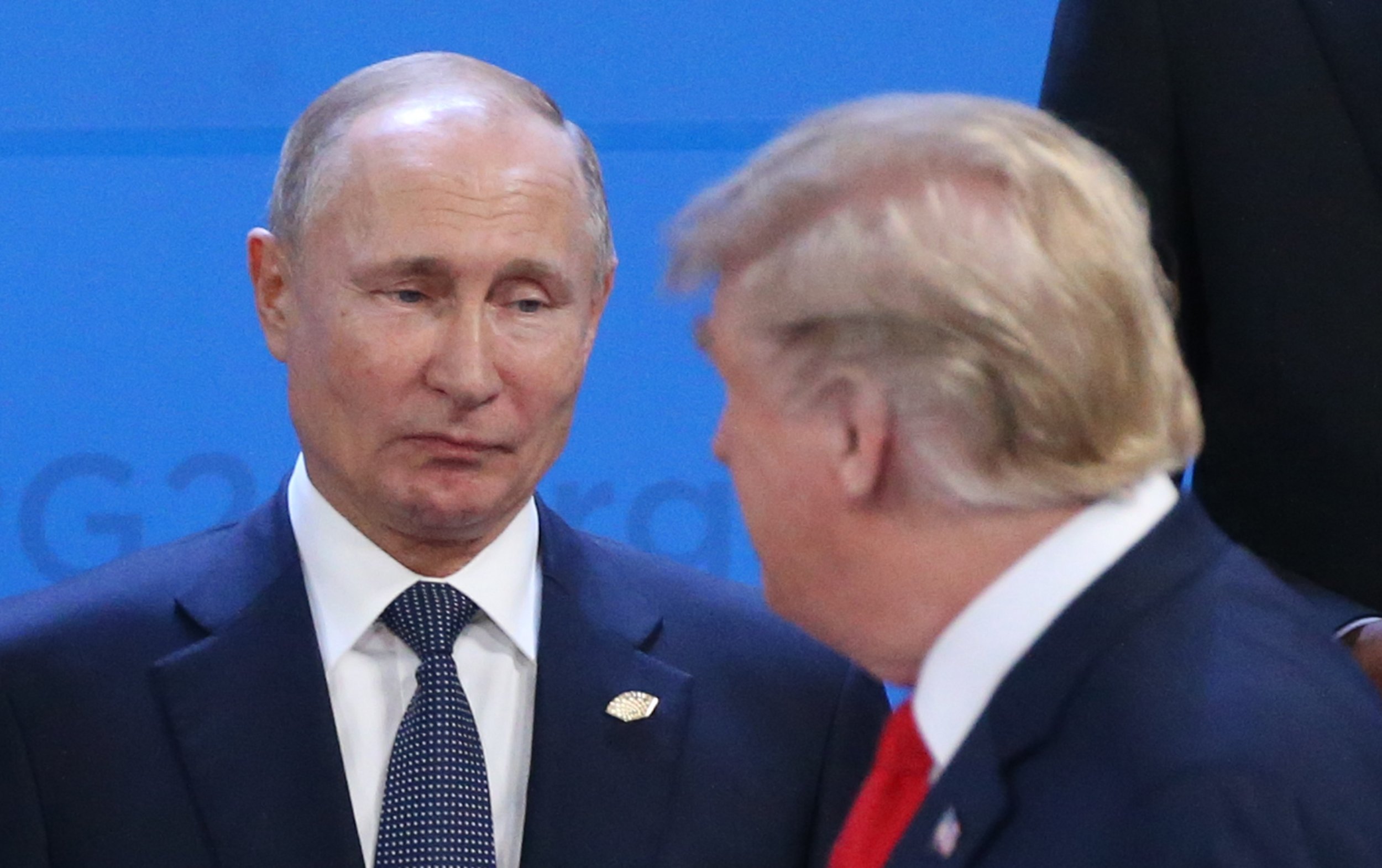 President Donald Trump has requested to meet with Russian President Vladimir Putin in late June on the sidelines of the G20 meeting in Japan, according to media reports from Russia.
Russian media reported that multiple Russian Foreign Ministry sources claimed Washington had reached out to Moscow to set up a meeting at the summit, which will be held on June 28 and 29 in Osaka. "We have always said that the presence of leaders at an event of the appropriate level would open such an opportunity," Sergei Ryabkov, Russia's deputy foreign minister, was quoted as saying in numerous reports.
The reports were released one day before Secretary of State Mike Pompeo's visit on Tuesday to Sochi, Russia, to speak with Russian Foreign Minister Sergei Lavrov about a variety of issues. Some reports claimed Pompeo would push the issue of a potential Trump-Putin meeting at this time.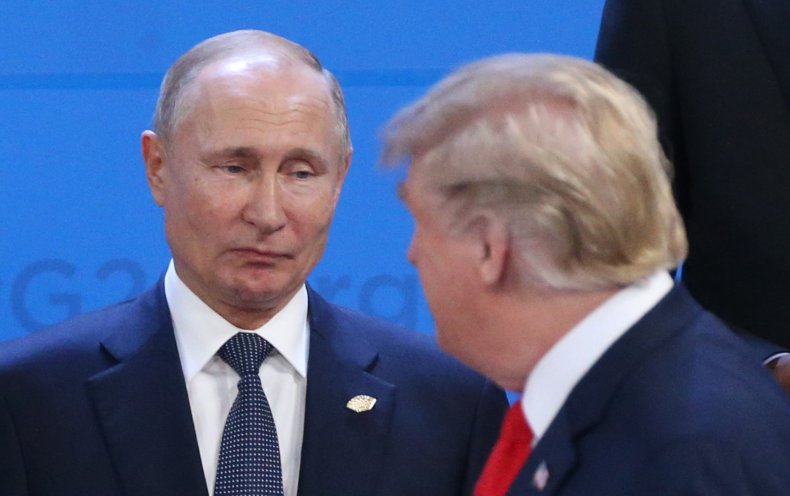 The White House did not respond to requests for comment from Newsweek in time for publication.
Similarly, White House economic adviser Larry Kudlow hinted on Monday that Trump could meet with Chinese President Xi Jinping during the G20 summit. China and the United States are locked in a protracted trade war.
The relationship between the United States and Russia is also fraught. Trump's connections to Russia and reluctance to criticize Putin have come under intense scrutiny during the first two years of his presidency, as federal investigators looked into whether members of his campaign collaborated with Moscow when Russian operatives attempted to interfere in the 2016 presidential elections.
Trump and Putin maintained friendly relations even during the peak of the Russia investigation. Last year, the White House confirmed that Trump and Putin had met informally on the sidelines of the G20 meeting in Buenos Aires, Argentina. And two weeks after special counsel Robert Mueller issued his 448-page report on Russian election interference, Trump called Putin on the phone. Trump later told reporters that he did not discuss the issue of election interference with Putin.
"We didn't discuss that. Really, we didn't discuss it. We discussed five or six things," Trump said during a press conference with Slovakia's prime minister.
Despite this, Russia and the U.S. disagree on a number of fundamental issues, including arms control treaties, the ongoing political crisis in Venezuela, Russia's interference in its neighbor Ukraine, and Russian interference in U.S. elections and the elections of some key European allies. All of these topics are expected to be raised when Pompeo arrives in Russia this week.