Donald Trump Likes Everything Big, Including His Huge Christmas Card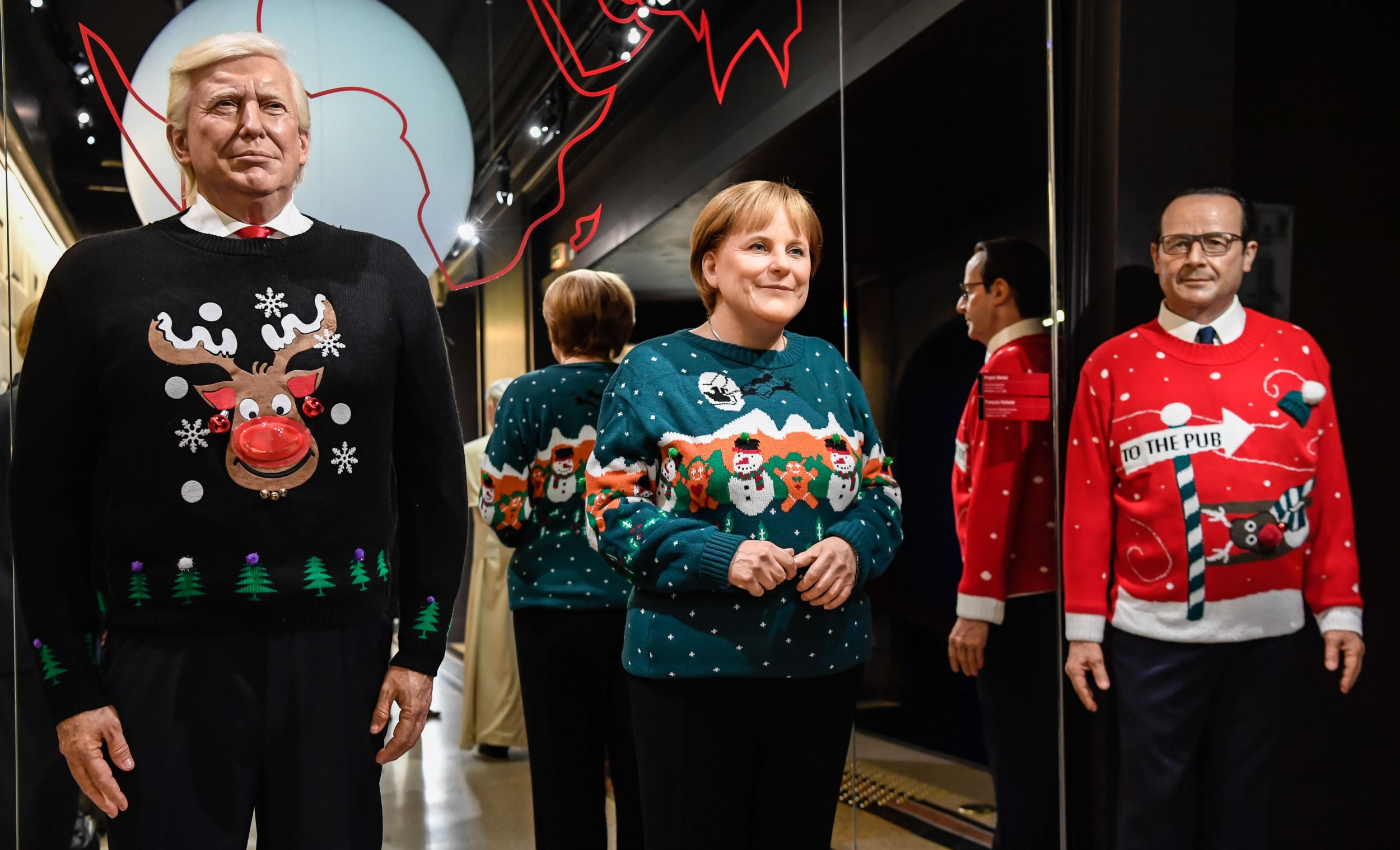 When it comes to Christmas cards, President Donald Trump's philosophy is clearly "Go big or go ho-ho-home."
This year's official White House holiday card sent to lawmakers—Trump's first as president—is an eye-popping deep red placard that features a stylized eagle seal in (what else?) shiny gold, along with "Merry Christmas" in large, scrolling script.
Unlike the Grinch's heart, this card is three sizes bigger than normal.
"Trump sent congressional offices a 11x14 Christmas 'card,'" tweeted L. Sheehan, a staffer for Senator Tom Udall, a New Mexico Democrat. "He's trying to Make Christmas Yuge Again?"
To say billionaire Trump, a real estate and casino kingpin before winning the presidency, tends toward overstatement is something of an understatement.
California Congressman Eric Swalwell, a Democrat, did his own detailed study of the commander-in-chief's yuletide missive via Snapchat, and the card could well be said to fit Trump's lavish leanings.
"This is the size of a typical holiday card," Swalwell wrote in a caption of a photo showing a normal card. "This is the size of Donald Trump's." His side-by-side comparison suggested the Trump version might be two or even three times as tall as the standard-sized message.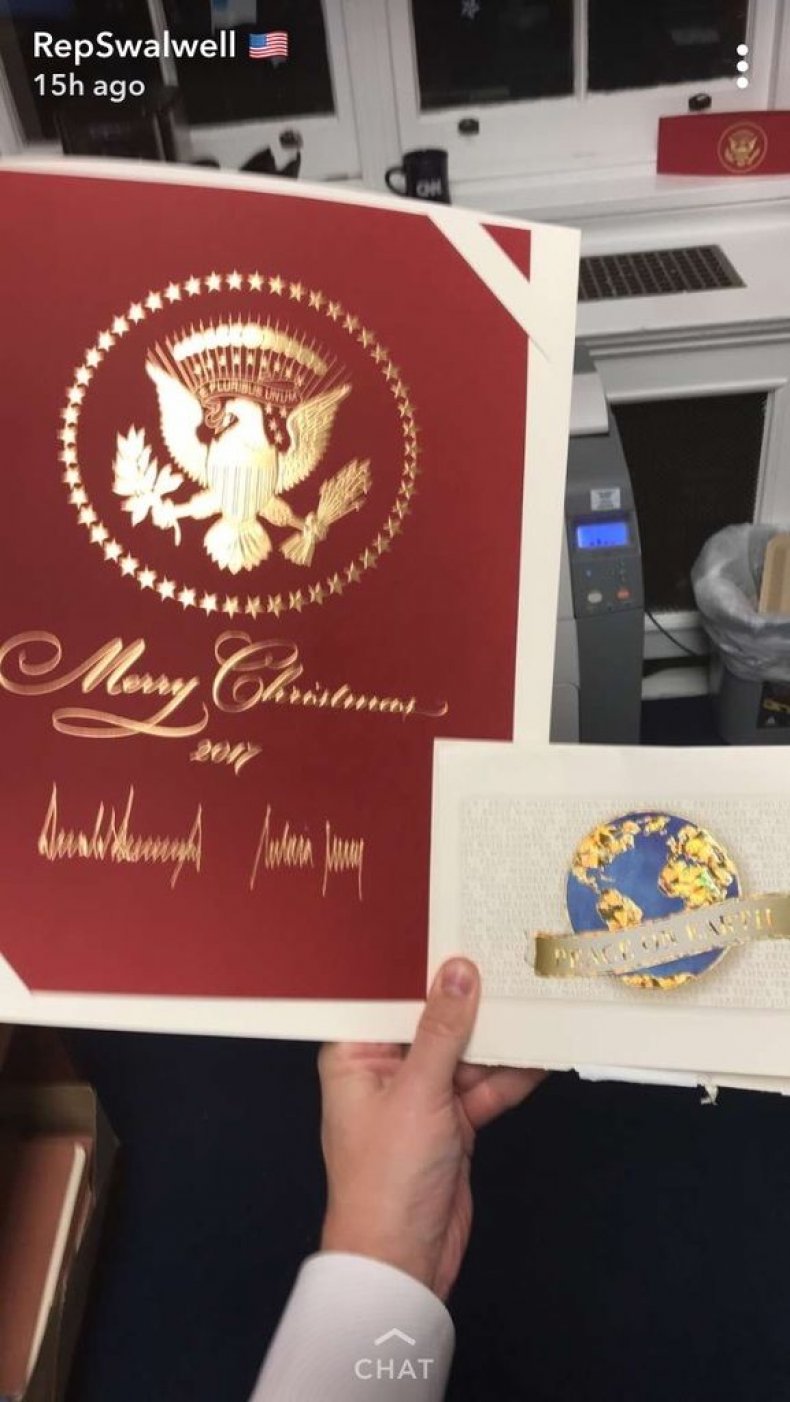 Finally, Swalwell offered a closeup of the signatures of the president and first lady on the gargantuan greeting card, opining that Trump "definitely signed his wife's name."
The White House referred Newsweek questions about the presidential card to the office of the first lady, which didn't immediately respond.
The outsized card matches the Christmas spectacular set up in Washington for the Trump family's First Noel in office. According to the first lady's staff, workers hung more than 12,000 ornaments, strung up 180,000 feet of lights and baked 31,000 cookies for the White House festivities.
A more muted version of the White House card featured the greeting "Merry Christmas and a Happy New Year" above the signatures of the president, the first lady and their son, Barron.
Both cards did make good on Trump's oft-repeated promise to restore the supposedly endangered tradition of saying "Merry Christmas" rather than the more politically correct. "Happy Holidays."
Over his two terms in office, Trump's predecessor, Barack Obama, variously decorated his cards with the American eagle seal, a portrait of a snow-dusted White House, images of the family dogs and, in his finale, a family photo with the first lady and the couple's daughters.
Obama's first Christmas card in 2009 was similar in style to Trump's yuletide debut, though Obama chose the words "Seasons Greetings" and stuck to a standard-sized mailing, photos show.
Donald Trump Likes Everything Big, Including His Huge Christmas Card | U.S.