Melania Trump Impersonator Offers First Lady Break From Donald So She Can 'Get Some Rest'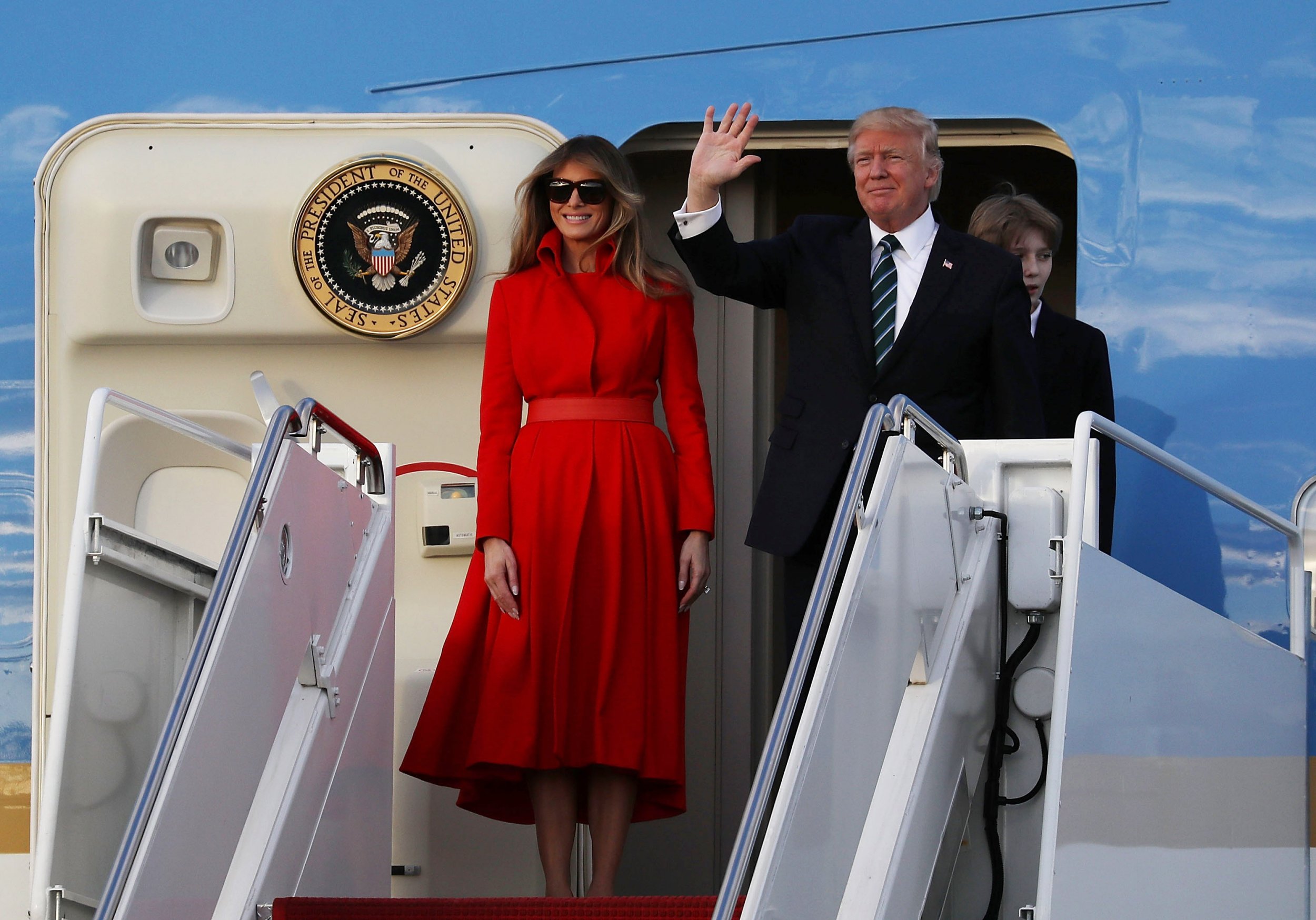 The actress who impersonates Melania Trump has offered to trade places with the first lady if she ever needs a break from her husband, commenting: "I would love to do her a solid and let her go get some rest."
Laura Benanti, whose Melania impressions feature on The Late Show with Stephen Colbert, made the comments to the New York Daily News' Confidential at the Woman's Day Red Dress Awards.
"I like to think that we are all Melania Trump now," Benanti said.
"We're all reluctantly married to Donald Trump and we're all pretty furious but trying to save face so that's what I like to bring to the impersonation. Yeah, I think she's pretty over him right now like the rest of us," she added.
Offering to step into the first lady's shoes, as she so frequently does for her day job, the actress added: "I would love to do that for her. I would love to do her a solid and let her go get some rest. I have a feeling she's made her bed, unfortunately."
Benanti's comments come in the wake of allegations by the adult star Stormy Daniels that she had an affair with President Donald Trump back in 2006, a year after he married Melania.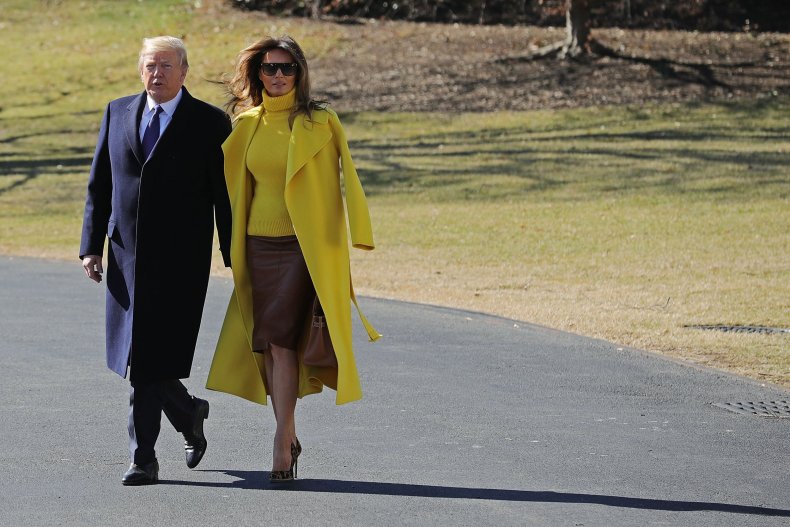 After the allegations emerged, Daniels later denied the affair, then suggesting during an appearance on Jimmy Kimmel Live that the affair did, in fact, take place—a suggestion her attorney immediately dialed back on.
And Benanti's spoof Melania has also tackled the Stormy Daniels allegations, dismissing them as "fake news" in a skit.
"I do not believe my husband slept with this woman, Spanky Banjos," said the faux Melania, referring to Daniels.
"I mean what kind of disgusting pig monster would cheat on his wife with porn star right after she gave birth and then pay hush money to this Cranky Ponchos?" she added.