President Trump's Memorial Day Tweets Offended Some Conservative Leaders
Critics slammed President Donald Trump on Monday for using Memorial Day to praise his own performance as president, a departure from the more traditional statements issued by previous administrations.
"Happy Memorial Day!" Trump tweeted Monday morning. "Those who died for our great country would be very happy and proud at how well our country is doing today. Best economy in decades, lowest unemployment numbers for Blacks and Hispanics EVER (& women in 18years), rebuilding our Military and so much more. Nice!"
The unconventional tweet was sandwiched between an earlier video message that solely praised the country's veterans and a string of tweets that praised Fox News and railed against his political foes. The president also visited Arlington National Cemetery on Monday, where he gave a more conventional speech. Still, critics, including some conservatives, pounced on the president for what many suggested were insensitive and tone-deaf remarks delivered via social media.
"This is perhaps the most disgusting Trump tweet ever," tweeted Nate Bell, a conservative Arkansas politician also known for controversial remarks. "Memorial Day is a solemn day to reflect on the memories of those who paid the ultimate sacrifice for freedom, liberty & justice for all. It's NOT a 'Happy' day nor is it a day to tout your draft dodging 'bone spurs' self."
The editor at large of the conservative magazine The Weekly Standard advised his 340,000 followers to ignore the president's message.
"My advice, FWIW: If you happen to have encountered this tweet, as I did--put it out of mind," wrote Bill Kristol. "There are so many appropriate expressions of respect and appreciation on this Memorial Day that deserve your attention, and that reflect well on the country. Attend to them. Ignore Trump."
Direct replies to the president's tweet also blasted him, with several noting that Trump avoided serving in the armed forces due to "bone spurs," a medical condition affecting the feet that the president used to secure a deferment after having already received several to attend college.
"Well, he definitely wrote this one himself," wrote Jonah Goldberg, editor of the conservative-leaning National Review.
Others compared it to the Memorial Day statement former President Barack Obama issued during his final year in office, which did not tout his personal or presidential achievements. "This Memorial Day, I hope you'll join me in acts of remembrance," Obama tweeted in 2016. "The debt we owe our fallen heroes is one we can never truly repay."
Former President George Bush also issued statements that contained nary a mention of the economy or job numbers. "Laura and I join our fellow citizens in honoring the courageous souls who have given their lives in defense of our country," he said in 2015, echoing a string of previous statements made by the Bush family on Memorial Day. "Today our hearts go out to America's Gold Star Families, for whom every day is Memorial Day. We honor your loved ones and thank you for service and sacrifice."
This isn't the first time Trump's Memorial Day message has been slammed by critics. In 2015, he wrote on Twitter: "I would like to wish everyone, including all haters and losers (of which, sadly, there are many) a truly happy and enjoyable Memorial Day!" The mention of "haters and losers" was a refrain invoked by Trump on numerous occasions, including the anniversary of the September 11 terrorist attacks.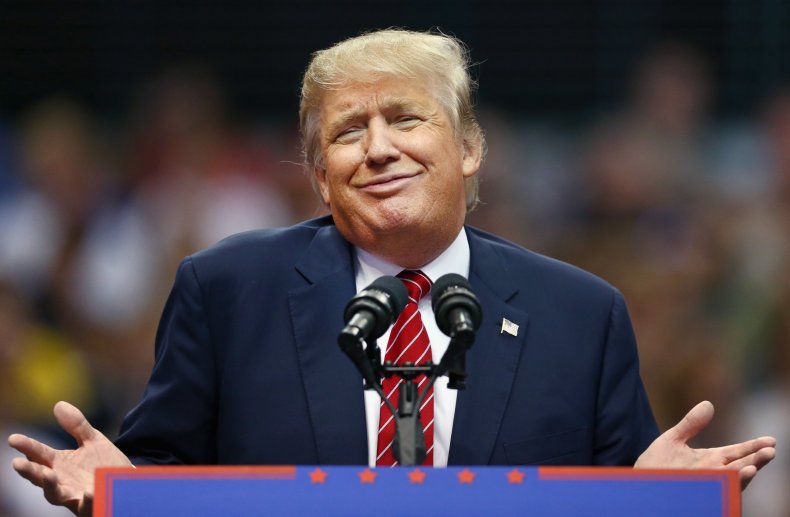 This story has been updated to include information about the president's visit to Arlington National Cemetery.