Trump Family Friend Contacted Yale Psychiatrist With Concerns About President's Mental Health
A Yale psychiatrist believes the anonymous op-ed by a "senior administration official" published by The New York Times exposes President Donald Trump's "psychological symptoms" relating to the "mental challenges" that make him a "dangerous" man.
Dr. Bandy Lee, assistant clinical professor in law and psychiatry and violence expert at the Yale School of Medicine, published a book in 2017 titled The Dangerous Case of Donald Trump: 27 Psychiatrists and Mental Health Experts Assess a President, featuring essays by others in her field.
Lee told Salon that two Trump administration officials approached her after the book was published to express their concern about the president's mental health, saying he was "scaring" them because he was "unraveling."
In comments to Newsweek over email, Lee said "it appeared that the officials (if they were officials at all) were at least frequently in [Trump's] presence."
She continued, "They were definitely calling from within the White House, which I confirmed by calling back their number. However, I did not ask about their rank. There was no reason for me to doubt they were high-ranking enough to have regular access to the president."
Lee also said that a "person [who] was a friend of his entire family, since his childhood" had also been in touch with her at the same time in October 2017, as people in the White House were "stating concern about the president (this was an observation from afar)."
"Once I confirmed that there did not seem to be any imminent danger, I delegated the task to the emergency room, since I neither have a treatment role with the White House nor am licensed in the District of Columbia," Lee told Newsweek.
"I followed up with the emergency room I referred them to but was not able to get any information. Conceiving my role as educating the public, I did not wish to be confined by any confidentiality rules. I immediately consulted two specialty lawyers who have been supportive of me, and they advised the same."
On Friday, Lee also published a piece in The Conversation outlining her latest concerns about Trump's mental well-being in the wake of the anonymous op-ed, which claimed officials were working to undermine an erratic president for the good of the country.
"The problem, the author sees, is the lack of 'any discernible first principles that guide his decision making … his impulsiveness [that] results in half-baked, ill-informed and occasionally reckless decisions that have to be walked back, and there being literally no telling whether he might change his mind from one minute to the next,'" Lee wrote.
"These are obviously psychological symptoms reflective of emotional compulsion, impulsivity, poor concentration, narcissism and recklessness. They are identical to those that [Bob] Woodward [who has a new book on Trump coming out] describes in numerous examples, which he writes were met with the "stealthy machinations used by those in Trump's inner sanctum to try to control his impulses and prevent disasters."
She added, "My current concern is that we are already witnessing a further unraveling of the president's mental state, especially as the frequency of his lying increases and the fervor of his rallies intensifies.
"I am concerned that his mental challenges could cause him to take unpredictable and potentially extreme and dangerous measures to distract from his legal problems."
The White House did not immediately respond to a request for comment.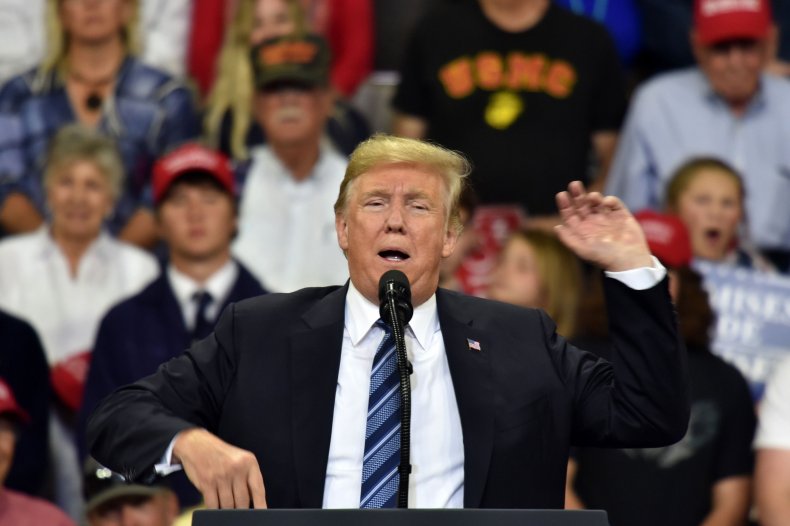 Correction: The original article referred to Dr. Lee as a psychologist. She is a psychiatrist.