Mexico Plans to Scare Donald Trump About China Threat as Part of Strategy to Get What They Want From U.S. President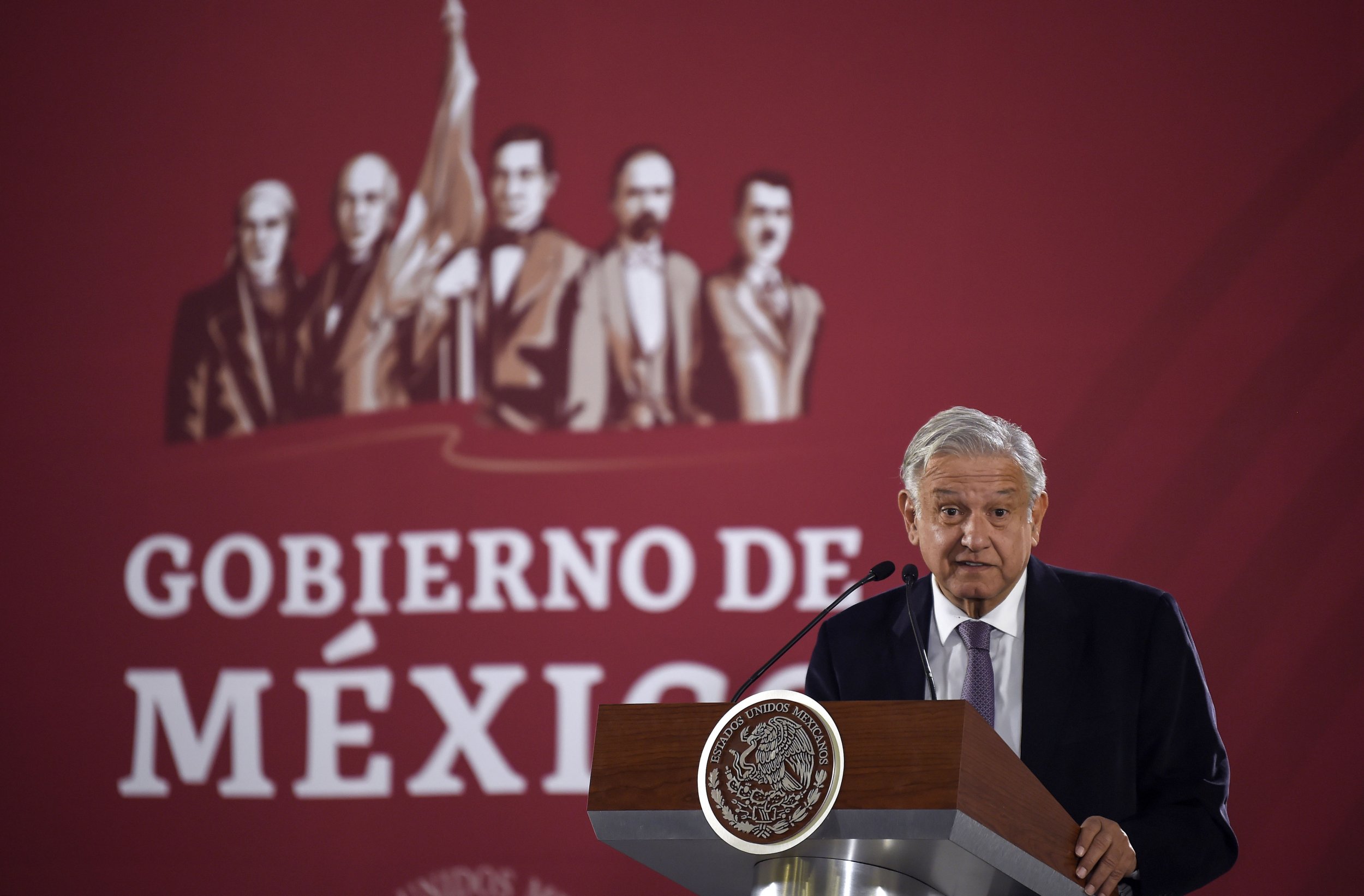 Mexican President Andrés Manuel López Obrador recently unveiled his country's plan to invest $30 billion in Central America to generate employment and halt the influx of North America–bound migrants, adding that the proposal seeks to bring in the Trump administration to support this cause.
But there's a catch.
The López Obrador administration is ready to remind the White House about China's looming interest in wielding power over the region should Washington decide to turn a blind eye to the Mexican president's blueprint, The New York Times reported Monday. This is reportedly a move from the U.S.'s southern neighbor to avoid a full confrontation with President Donald Trump by asking him to let migrants cross into the U.S.—which would in turn anger him and deter him from budging.
While López Obrador's plan is distant from Trump's hard-line stance on immigration, including a threat to cut aid to Central America, they are hoping to shift the dialogue over the region's development so people would not have to head north anyway. Meanwhile, Mexico has said it did not intend to strike a deal with Washington to keep migrant caravan members on Mexican soil, because that would represent a victory for Trump "they're not willing to give him," the publication added.
The Times recognized, however, that it remains to be seen whether Beijing is interested in curbing migration from Central America to the U.S.; notwithstanding, the East Asian giant has eyed infrastructure projects there and convinced some countries like Panama to change its diplomatic recognition of Taiwan to China. But Mexico wants to use this scenario as leverage to convince Trump that investing in the region is in Washington's best interest.
"For a long time, there has been this competition within Latin America for influence, where China is willing to invest billions in infrastructure and energy that the United States simply isn't," Duncan Wood, the director of the Mexico Institute at the Wilson Center, told the Times.
The Trump administration has cautiously monitored Beijing's influence in the region. Earlier this year, former Secretary of State Rex Tillerson said in a speech in Austin, Texas, that Latin American countries should be wary of Beijing's economic ties with the region, while his successor Mike Pompeo told reporters in Mexico City last October that when China shows up "with deals that seem to be too good to be true it's often the case that they, in fact, are."
When asked about China's projects in Panama, Pompeo added that while the U.S. embraces legitimate investments from Chinese enterprise, "It's when the state-owned enterprises show up in a way that is clearly not transparent, clearly not market-driven, and is designed not to benefit the people of Panama but rather to benefit the Chinese government," Nikkei Asian Review noted.
A 2017 report from Washington, D.C.-based think tank Brookings Institution found that Chinese President Xi Jinping has embarked on an ambitious goal to foster a $500 billion trade between Beijing, Latin America and the Caribbean between 2015 and 2019, in addition to $250 billion of direct investment. Although "it remains to be seen if this degree of integration can be achieved," the report added, "the investment numbers are certainly plausible."
For this reason, some experts concluded that U.S.'s calls to resist Beijing's enormous supply of capital are too little too late. "Latin Americans are pragmatic and are looking for partners they can find, and China has shown interest," Inter-American Dialogue President Michael Shifter told Newsweek in February.
In the context of Central America, experts told the Times that López Obrador wants to play a larger leadership role in Central America as the country did in the 1980s under the Contadora Group, an initiative to put an end to armed conflicts in Guatemala, El Salvador, Nicaragua and Honduras. "Mexico is telling the U.S.: 'I can control this region for you, but I need your economic help,'" Tijuana-based College of the Northern Border's Rodolfo Cruz Piñeiro said.