Donald Trump Will Travel to Mexico to Meet President Enrique Pena Nieto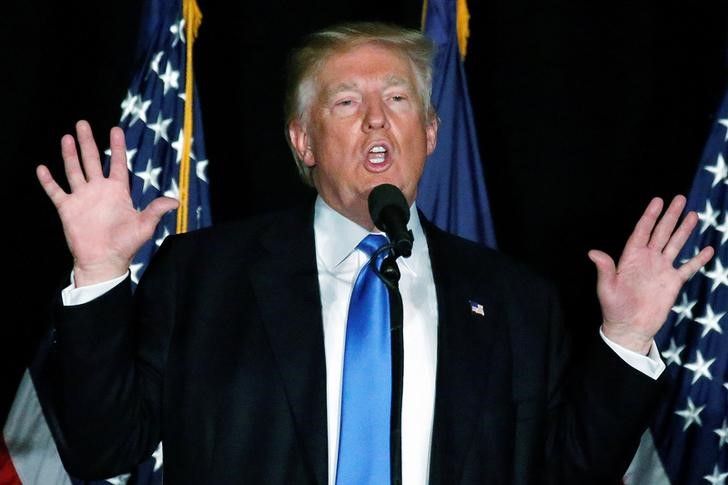 U.S. Republican presidential nominee Donald Trump said he plans to meet Mexican President Enrique Pena Nieto on Wednesday, hours before outlining his proposals for cracking down on illegal immigration.
The hastily arranged trip will be Trump's second significant appearance on the world stage during his presidential campaign. A June visit to his golf courses in Scotland was dominated by his reaction to Britain's vote to leave the European Union.
The Mexico trip looked to be the type of dramatic, Trump-style event to ensure he dominates the headlines as he tries to further close a gap in national opinion polls that now favors his opponent, Democrat Hillary Clinton.
"I have accepted the invitation of President Enrique Pena Nieto, of Mexico, and look very much forward to meeting him tomorrow," Trump said on Twitter on Tuesday.
The Mexican government also confirmed the meeting in a tweet on Tuesday, saying Trump had accepted an invitation to meet Pena Nieto in private.
Pena Nieto later tweeted about the meeting, then added:
"I believe in dialogue to promote Mexico's interests in the world, and chiefly, to protect Mexicans wherever they are."
Trump has said, if elected on Nov. 8, he would carry out a pledge to build a wall along the U.S. southern border with Mexico to prevent illegal crossings into the United States.
He has steadfastly demanded that Mexico pay for the wall, a position that Trump supporters cheer but which Mexican officials have scoffed at.
Talks between the Trump campaign and the Mexican government on the trip began after Trump decided last weekend to take Pena Nieto up on an offer to meet, a source familiar with the situation said.
Trump is expected to meet the Mexican leader in Mexico in between fundraising events he has scheduled in California and his immigration speech in Phoenix, Arizona, on Wednesday night.
Pena Nieto has publicly voiced skepticism about Trump.
At a June 29 news conference with U.S. President Barack Obama and Canadian Prime Minister Justin Trudeau in Ottawa, Pena Nieto warned of the dangers of populism in a globalized world and defended comments earlier this year in which he likened Trump to Adolf Hitler and Benito Mussolini.
"Hitler, Mussolini, we all know the result," he said when asked to explain the comparison. "It was only a call for reflection and for recognition, so that we bear in mind what we have achieved and the great deal still to achieve."
In his speech in Arizona, Trump will detail where he stands on illegal immigration after worrying some conservative allies when he said last week he was "softening" his stance on mass deportations.
Trump aides said he would reaffirm his determination to build the border wall to curtail new illegal crossings and quickly deport illegal immigrants who have committed crimes in the United States.
However, the central question facing Trump was how he would treat the majority of the 11 million illegal immigrants who have set down roots in their communities and obeyed U.S. laws, an issue that has bedeviled the immigration debate for years.