Michael Cohen to Accuse Donald Trump of Criminal Conduct While in Office in Testimony Before Congress: Report
President Donald Trump's former lawyer, Michael Cohen, is expected to publicly accuse the U.S. leader of criminal conduct while in office in connection with hush money payments made to an adult film actress, The Wall Street Journal reported.
Cohen is expected to make the accusation during an appearance before the House's Committee on Oversight and Government Reform, with the former Trump confidant prepared to detail the "lies, racism and cheating," he witnessed the president engage in, the Journal reported on Tuesday, citing an unnamed source familiar with the lawyer's planned testimony.
In his Wednesday testimony, Cohen is also expected to make public some of the president's private financial statements and accuse the billionaire of having inflated or deflated his net worth at times for "business and personal purposes," including to avoid property tax payments, according to the Journal. The news outlet said, however, that it had yet to see those statements.
Cohen's appearance before the oversight committee comes more than a year after it was first reported that he had paid $130,000 in October 2016 to buy the silence of former adult film star Stormy Daniels, whose real name is Stephanie Clifford, over an affair she was alleged to have had with Trump.
The oversight committee said in recent days that Cohen's testimony was expected to focus on Trump's roles in "payoffs, financial disclosures, compliance with campaign finance laws, business practices, and other matters."
Cohen pleaded guilty in New York to violating campaign finance laws over payments made in the lead-up to the 2016 presidential election to women alleging to have had affairs with Trump. He also pleaded guilty to tax and bank crimes. In a separate case brought by special counsel Robert Mueller, Cohen pleaded guilty to lying to Congress about the timeline of discussions over a potential deal to build a Trump Tower in Moscow, which investigators said continued into 2016.
A New York Times report last Friday said Cohen had met with federal prosecutors in New York last month and provided new information about the Trump Organization. It is unclear whether his statements on Wednesday will reflect those revelations.
Over the weekend, former White House aide Omarosa Manigault Newman speculated on Cohen's Wednesday testimony.
"I think...what you'll see is a man who wants to share the inner workings of the Trump crime family," Manigault Newman, who had worked with Trump on the reality television show The Apprentice in 2004 before moving on to the White House, told MSNBC host Alex Witt in an interview that aired Saturday.
"I mean, he knows everything about this family and he's going to share…information about possible insurance fraud, tax fraud, the inner workings of their deal with the Trump Moscow.
"I'll be interested to see how much he shares about the role of Trump's children in a lot of these deals, including senior adviser Ivanka Trump, Jared, her husband and the children: Don and Eric Trump," said Manigault Newman, who was fired from her White House role in December 2017 and subsequently published, Unhinged, a scathing account of her time working with the president.
Cohen's legal team, the White House and Trump Organization did not immediately respond to Newsweek's request for comment.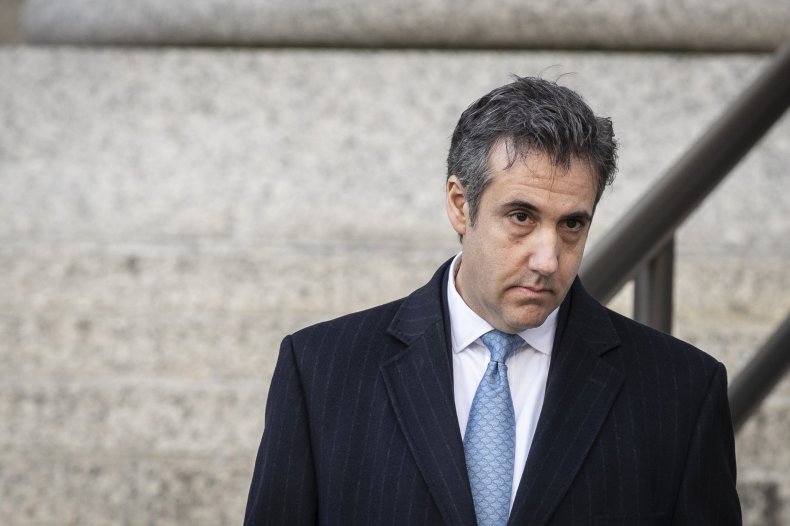 This is a developing story and it will be updated as more information becomes available.