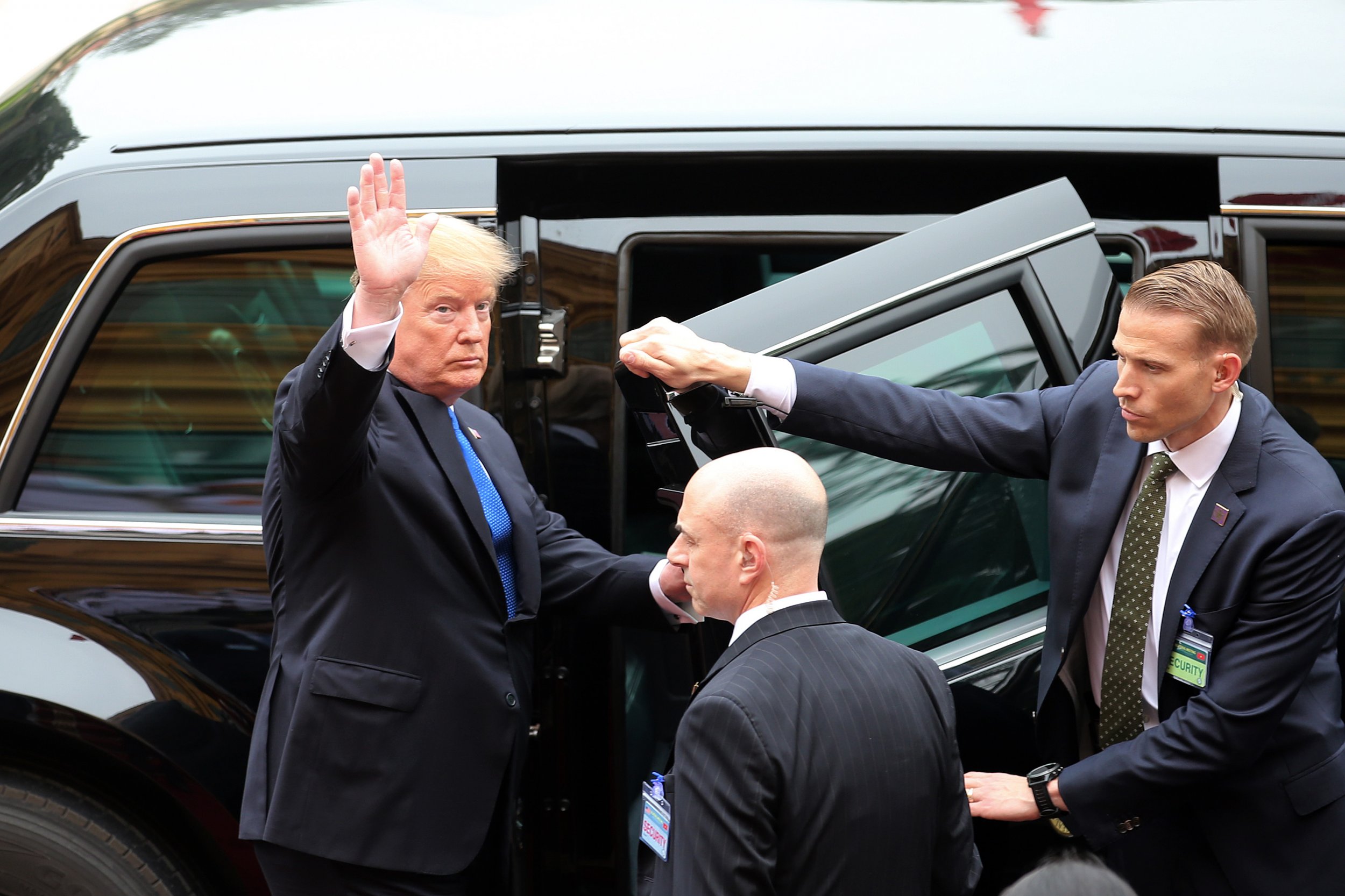 The Merriam-Webster dictionary appeared to take a shot at President Donald Trump on the morning of his former longtime lawyer and "fixer" Michael Cohen giving testimony before Congress. "America's most-trusted online dictionary" sent out a tweet Wednesday morning unveiling its word of the day as grift. The definition, according to the dictionary, is "to obtain (money or property) illicitly."
Cohen is expected to accuse Trump of all manner of misconduct and misdeeds during his high-profile testimony before the House Oversight Committee. Among the crimes of which Cohen will accuse Trump is tax fraud.
"It was my experience that Mr. Trump inflated his total assets when it served his purposes, such as trying to be listed among the wealthiest people in Forbes, and deflated his assets to reduce his real estate taxes," Cohen wrote in his prepared remarks.
"Mr. Trump is a cheat," Cohen stated, while also labeling him a "conman."
"It should come as no surprise that one of my more common responsibilities was that Mr. Trump directed me to call business owners, many of whom were small businesses, that were owed money for their services and told them no payment or a reduced payment would be coming," Cohen continued. "When I advised Mr. Trump of my success, he actually reveled in it."
Cohen has also said he will present evidence that the president reimbursed him for hush-money payments made prior to the 2016 election to two women who claim to have had affairs with Trump.
"I am giving the Committee today a copy of the $130,000 wire transfer from me to Ms. [Stephanie] Clifford's attorney during the closing days of the presidential campaign that was demanded by Ms. Clifford to maintain her silence about her affair with Mr. Trump," Cohen will say about the payment to adult film star Stormy Daniels.
Trump has gone on the offensive ahead of the hearing, highlighting that Cohen, who will soon begin a three-year prison sentence, has pleaded guilty to lying to Congress.
"Michael Cohen was one of many lawyers who represented me (unfortunately)," Trump tweeted Wednesday morning while in Hanoi, Vietnam, preparing for a second summit with North Korean Supreme Leader Kim Jong Un. "He had other clients also. He was just disbarred by the State Supreme Court for lying & fraud. He did bad things unrelated to Trump. He is lying in order to reduce his prison time. Using Crooked's lawyer!"