Better Not Call Cohen: Donald Trump Tweets First Reaction to Being Implicated in Federal Crime By Former 'Fixer'
President Donald Trump gave his first reaction Wednesday morning to his former personal attorney Michael Cohen pleading guilty to multiple charges and implicating him in one of those crimes. Trump's message? If anyone needs a lawyer, best not call Cohen.
"If anyone is looking for a good lawyer, I would strongly suggest that you don't retain the services of Michael Cohen!" Trump tweeted.
The tweet came a day after Cohen pleaded guilty in a New York City federal court to eight criminal counts, including two campaign finance violations in connection with payments made to silence women who claimed to have had an affair with Trump. In addition, Cohen said in court that Trump had directed him to make a $130,000 payment to Stormy Daniels, an adult film star whose real name is Stephanie Clifford, shortly before the 2016 election.
Cohen's plea deal did not contain a cooperation agreement with prosecutors but his lawyer, Lanny Davis, has said Cohen is willing to share any and all information he has with prosecutors and special counsel Robert Mueller.
Speaking ahead of a rally in West Virginia Tuesday night, Trump declined to answer shouted questions about Cohen's plea deal. He also didn't mention Cohen once during the Charleston rally.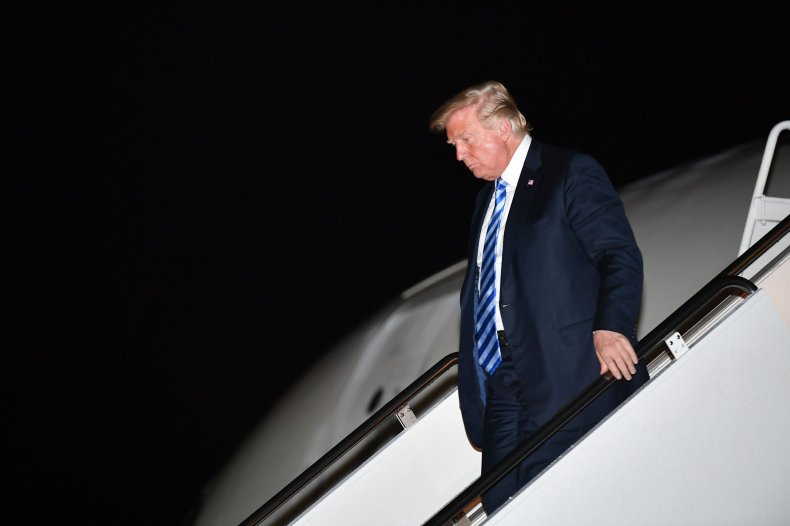 Trump sent out a different tweet minutes later, praising his former campaign chairman Paul Manafort, who was found guilty Tuesday on eight counts of fraud on the same day as Cohen pleaded guilty.
"I feel very badly for Paul Manafort and his wonderful family," Trump wrote. "Justice" took a 12 year old tax case, among other things, applied tremendous pressure on him and, unlike Michael Cohen, he refused to "break" - make up stories in order to get a "deal." Such respect for a brave man!"
Trump repeatedly praised Manafort during his weeks-long trial over historic fraud charges unrelated to his work on the 2016 campaign. Manafort, who could now spend the rest of his life in prison, has maintained his innocence throughout the case. Many have speculated that he is holding out hope for a pardon from the president, a theory Trump's latest tweet will do nothing to dispell.
In contrast, Cohen's lawyer Lanny Davis said Wednesday that his client would not accept a pardon from Trump. Cohen once said he would take a bullet for Trump but their relationship has publicly soured since the attorney's home, office and hotel room were raided by the FBI in April. Last month, Cohen released a tape he secretly recorded featuring he and Trump discussing making a payment to former Playboy model Karen McDougal, one of the women who has claimed to have had an affair with Trump.