Can Trump Stop Michael Wolff's 'Fire and Fury' From Being Published?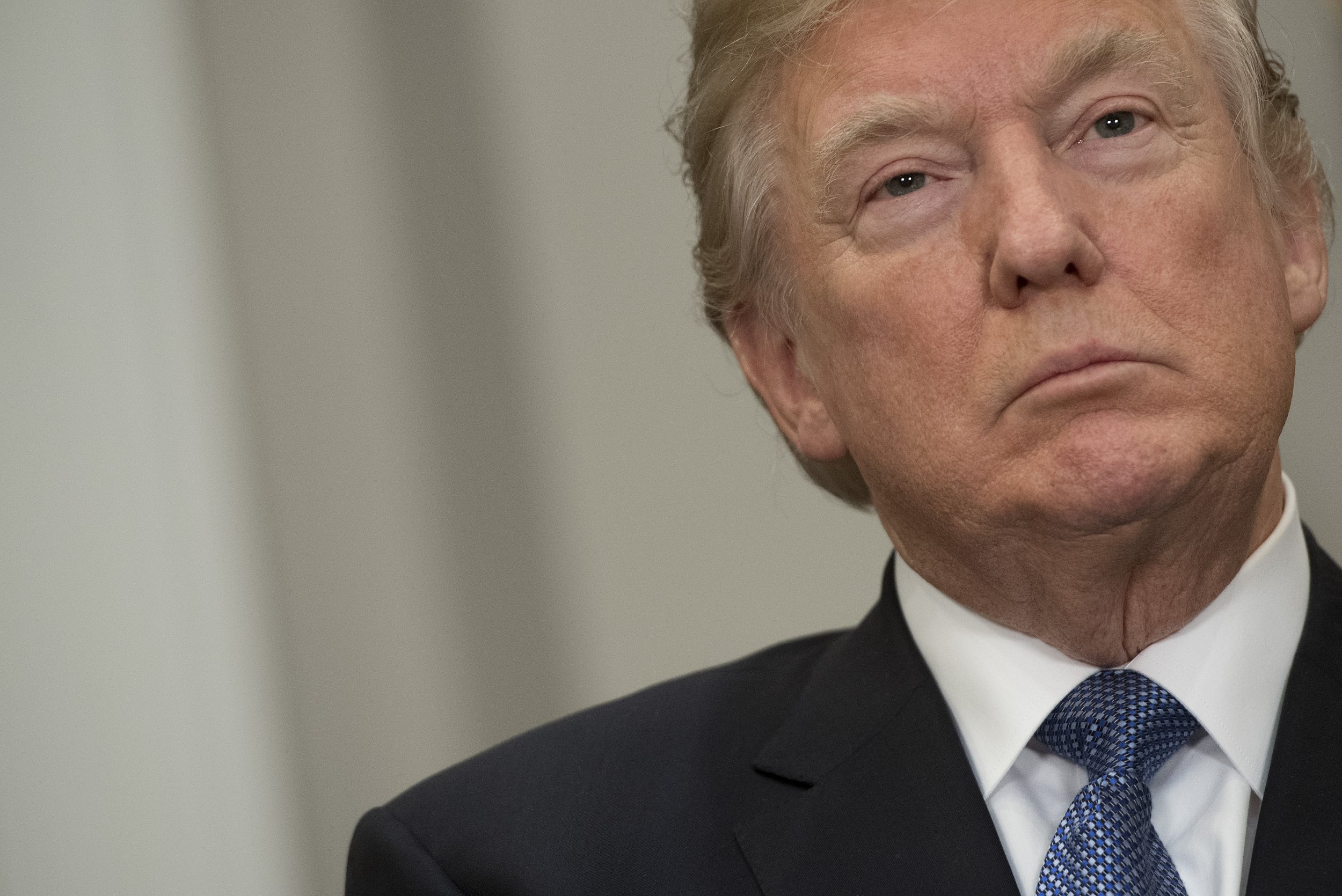 Following the release of bombshell excerpts from a forthcoming book on Donald Trump's election campaign and the early days of his presidency, the president is siccing his lawyers on author Michael Wolff and publisher Henry Holt to try to prevent the book from being published.
Related: Top 20 revelations from Trump 'Fire and Fury' book about golden showers, Ivanka, Bannon and more
The tell-all, Fire and Fury: Inside the Trump White House, is set to be published January 10.
The Washington Post reported Thursday morning that lawyer Charles Harder, representing the president, sent a letter to Henry Holt demanding that it "immediately cease and desist from any further publication, release or dissemination of the book" and that it apologize to Trump.
The letter also calls for the immediate termination of the publication of any excerpts from the book. Thus far, extended excerpts have been published in New York magazine and The Hollywood Reporter. The letter was addressed directly to Wolff and the president of the publishing company.
The letter came just one day after Trump's lawyers sent a similar missive to former White House chief strategist Steve Bannon, the source of many of the bombshell quotes in excerpts released Wednesday. The letter to Bannon accused him of "defamation by libel and slander, and breach of his written confidentiality and non-disparagement agreement." The letter also claimed that legal action was "imminent."
Such a letter carries no legal implications for Wolff or the publishing house, although a cease and desist letter is sometimes followed by legal action if it is not heeded. However, Trump's history tells us that the president and his lawyers might be much bark and little bite.
The president has a history of threatening lawsuits against a wide range of targets but seldom follows through on his threats, often using them instead to intimidate opponents. During his campaign, Trump threatened to file a number of lawsuits but followed through on just a fraction of them. In February 2016 alone, Trump three times threatened to sue Senator Ted Cruz, who was running against him for the Republican nomination, but never sued the senator.
The White House hit back against Wolff on Wednesday following the release of the excerpts.
"This book is filled with false and misleading accounts from individuals who have no access or influence with the White House," said White House press secretary Sarah Huckabee Sanders. "Participating in a book that can only be described as trashy tabloid fiction exposes their sad desperate attempts at relevancy."
Stephanie Grisham, communications director for first lady Melania Trump, also weighed in on the book, which claimed that "Melania was in tears—and not of joy," when it became clear Trump had won the election.
"The book is clearly going to be sold in the bargain fiction section. Mrs. Trump supported her husband's decision to run for president and in fact encouraged him to do so. She was confident he would win and was very happy when he did," Grisham said.