Trump's Approval Ratings Plummet in Michigan, Key State That Backed Him in 2016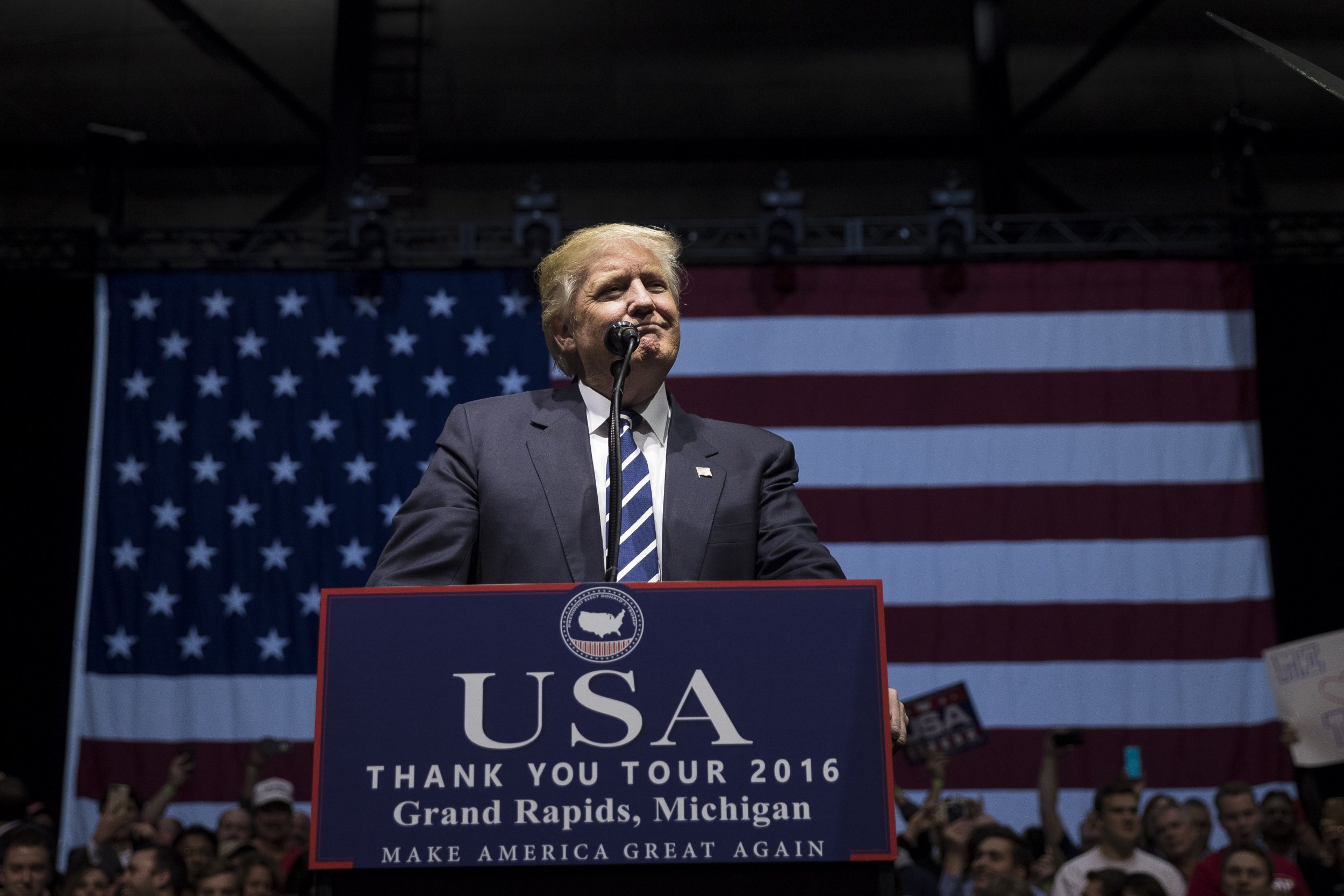 Michigan seems to be flipping on President Donald Trump.
Voters in the key swing state that Trump unexpectedly won in 2016 now overwhelmingly disapprove of his performance after his first year in office, according to a new poll.
The survey, conducted by Glengariff Group Inc. on behalf of The Detroit News and WDIV, found that Trump's approval rating in the Great Lakes State has dropped to 39.5 percent, while his disapproval rating has risen to 54 percent. Women in Michigan voiced the loudest opposition, with 66 percent saying they "strongly" disapprove of Trump and 39 percent giving his first year in office an F grade.
"His approval ratings are terrible; it's that simple," Rich Czuba, who completed the study and founded the Glengariff Group, told The Detroit News. "We are the bellwether state at this point. Michigan is going to reflect what is occurring nationally."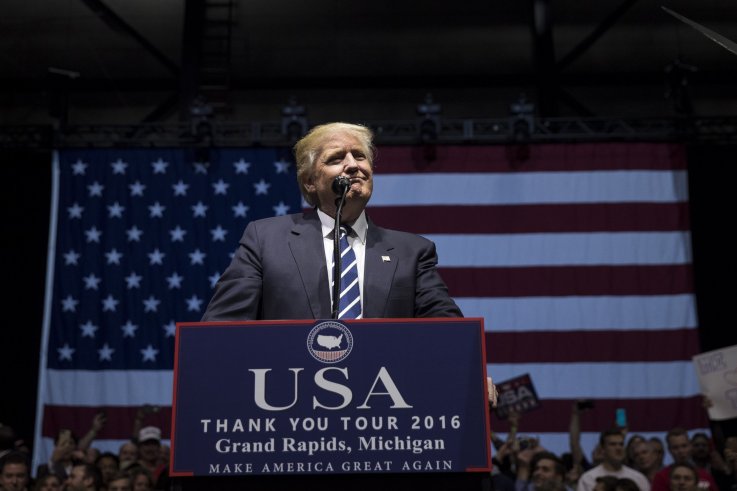 Michigan was one of the "blue wall" states that went to former President Barack Obama twice before flipping to Trump, a Republican, in 2016. Trump beat Hillary Clinton in the state by just 10,704 votes, nabbing its 16 electoral points and becoming the first GOP presidential candidate to prevail there since 1988.
Related: Support for Donald Trump's impeachment is higher than his re-election chances
As the struggling onetime home of the American car industry, Michigan was emblematic of Trump's appeals to blue-collar and industrial workers. Since his victory, Trump has returned to the state for a "Thank You" rally and for meetings, and he has tweeted his support for "bringing back car production."
"Will be going to Detroit, Michigan (love), today for a big meeting on bringing back car production to State & U.S. Already happening!" Trump wrote in March 2017.
"
But Michigan voters now seem unswayed, with 54 percent of voters in the poll saying they don't believe Trump is qualified to be president. Sixty percent said the president's comment referring to Haiti and some African nations as "shithole" countries was "racist."
The poll follows a national trend of Trump's approval ratings plummeting as he starts his second year in office. A USC-Dornsife/Los Angeles Times nationwide poll released earlier this week found the president's approval rating at a historically low 32 percent, with 55 percent of respondents disapproving of his performance. An October survey also found Trump's approval numbers at a net negative in other crucial swing states he won, such as Wisconsin, where 53 percent of voters disapproved of his performance, and Pennsylvania, where 51 percent disapproved.
Trump's Approval Ratings Plummet in Michigan, Key State That Backed Him in 2016 | U.S.