Donald Trump Claims Without Evidence That 'Unknown Middle Easterners' Are Part of Migrant Caravan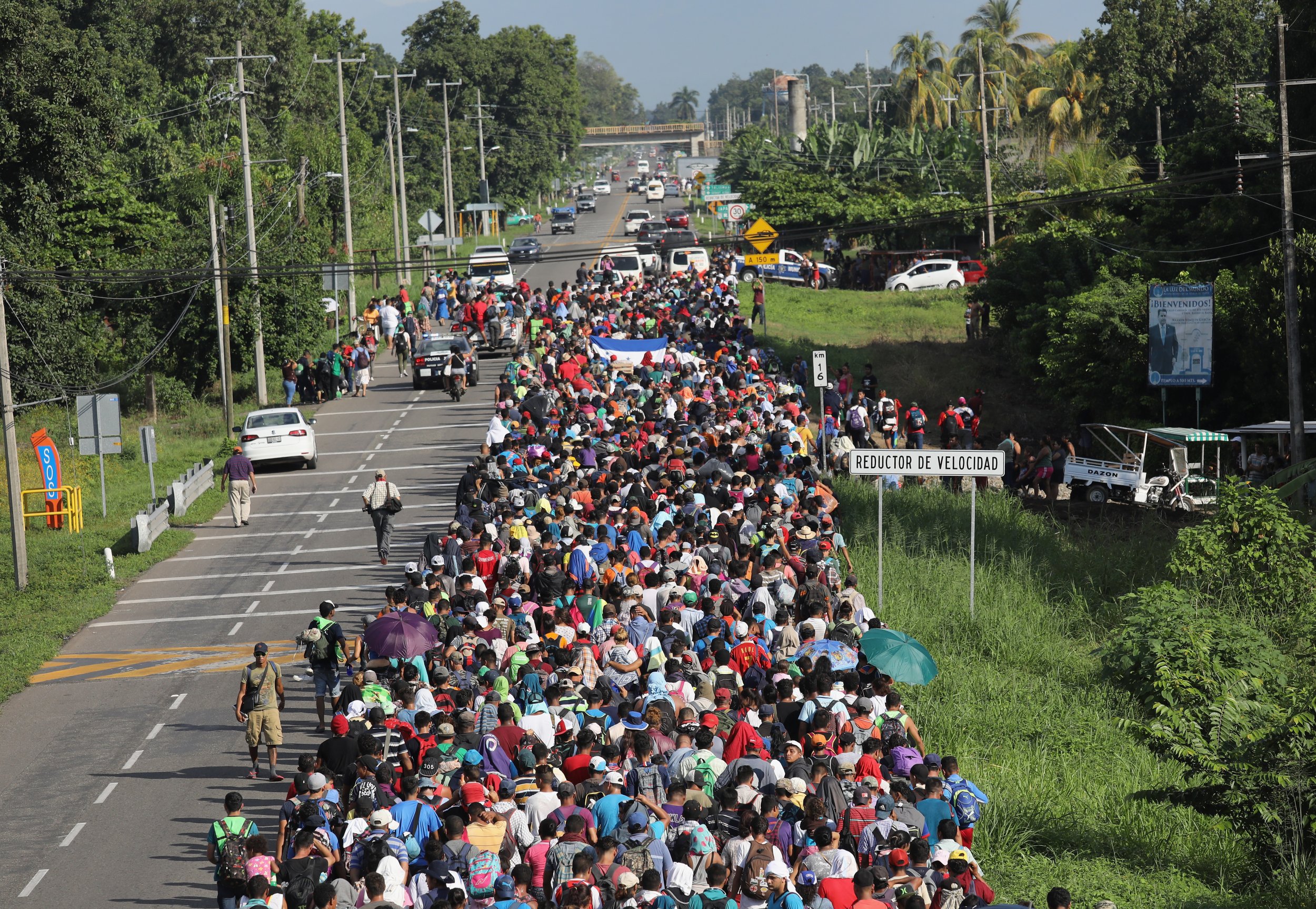 President Donald Trump claimed without evidence Monday that "unknown Middle Easterners" were "mixed in" with a caravan of Central American migrants that is making its way up through Mexico toward the southern United States border.
"Sadly, it looks like Mexico's Police and Military are unable to stop the Caravan heading to the Southern Border of the United States. Criminals and unknown Middle Easterners are mixed in," Trump tweeted. "I have alerted Border Patrol and Military that this is a National Emergy [sic]. Must change laws!"
Trump supplied no evidence for his claim that there were migrants from the Middle East mixed in with Central Americans. Nor did the president explain why their presence would constitute a "national emergency."
However, Trump has long railed against immigration from Muslim-majority nations. During his campaign for president, Trump called for a complete shutdown of Muslims entering the United States, claiming they constituted a threat to national security.
Once in the White House, Trump attempted to put this plan into action, signing a travel ban executive order. His first two bans were ruled unconstitutional by the courts, however, before he broadened it in scope.
Trump has repeatedly hit out against the migrant caravan, which by Sunday had grown to about 7,000 people, since it began its journey through Central America. On Monday, he continued to put the blame on Democrats.
"Every time you see a Caravan, or people illegally coming, or attempting to come, into our Country illegally, think of and blame the Democrats for not giving us the votes to change our pathetic Immigration Laws! Remember the Midterms! So unfair to those who come in legally," Trump tweeted.
In another tweet, the president said he was following through on his threat to cut off or severely reduce aid to Guatemala, Honduras and El Salvador for failing to stop the caravan.
"Guatemala, Honduras and El Salvador were not able to do the job of stopping people from leaving their country and coming illegally to the U.S.," Trump said. "We will now begin cutting off, or substantially reducing, the massive foreign aid routinely given to them."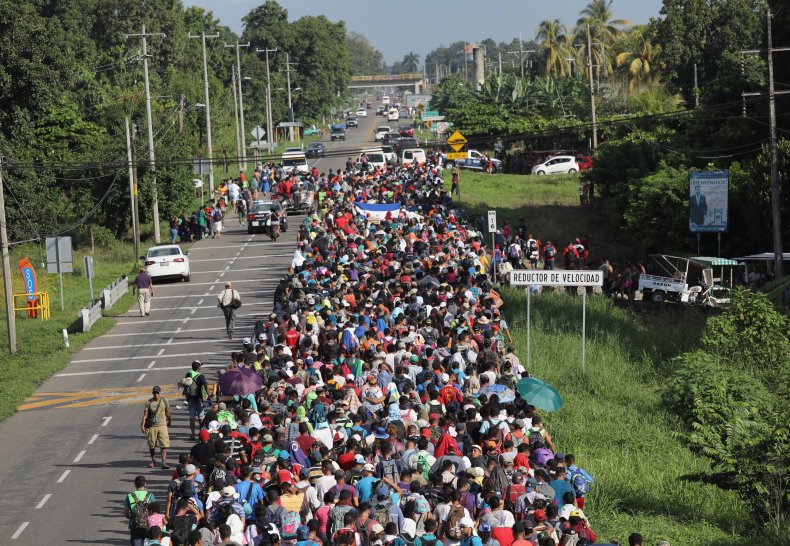 In addition to holding Democrats responsible for failing to stop illegal immigration, Trump has claimed, again without evidence, that the party was paying people in the caravan to make their way toward the border and cause a crisis before the midterm elections in two weeks' time.
"But a lot of money has been passing to people to come up and try and get to the border by Election Day, because they think that's a negative for us," Trump said at a rally in Missoula, Montana, last week. "They have lousy policy. The one thing, they stick together, but they wanted that caravan, and there are those that say that caravan didn't just happen. It didn't just happen. A lot of reasons that caravan, 4,000 people."
Donald Trump Claims Without Evidence That 'Unknown Middle Easterners' Are Part of Migrant Caravan | U.S.