Does Trump Respect Women? After Mika Tweets, POTUS May Shut Down Women's Council (Officially)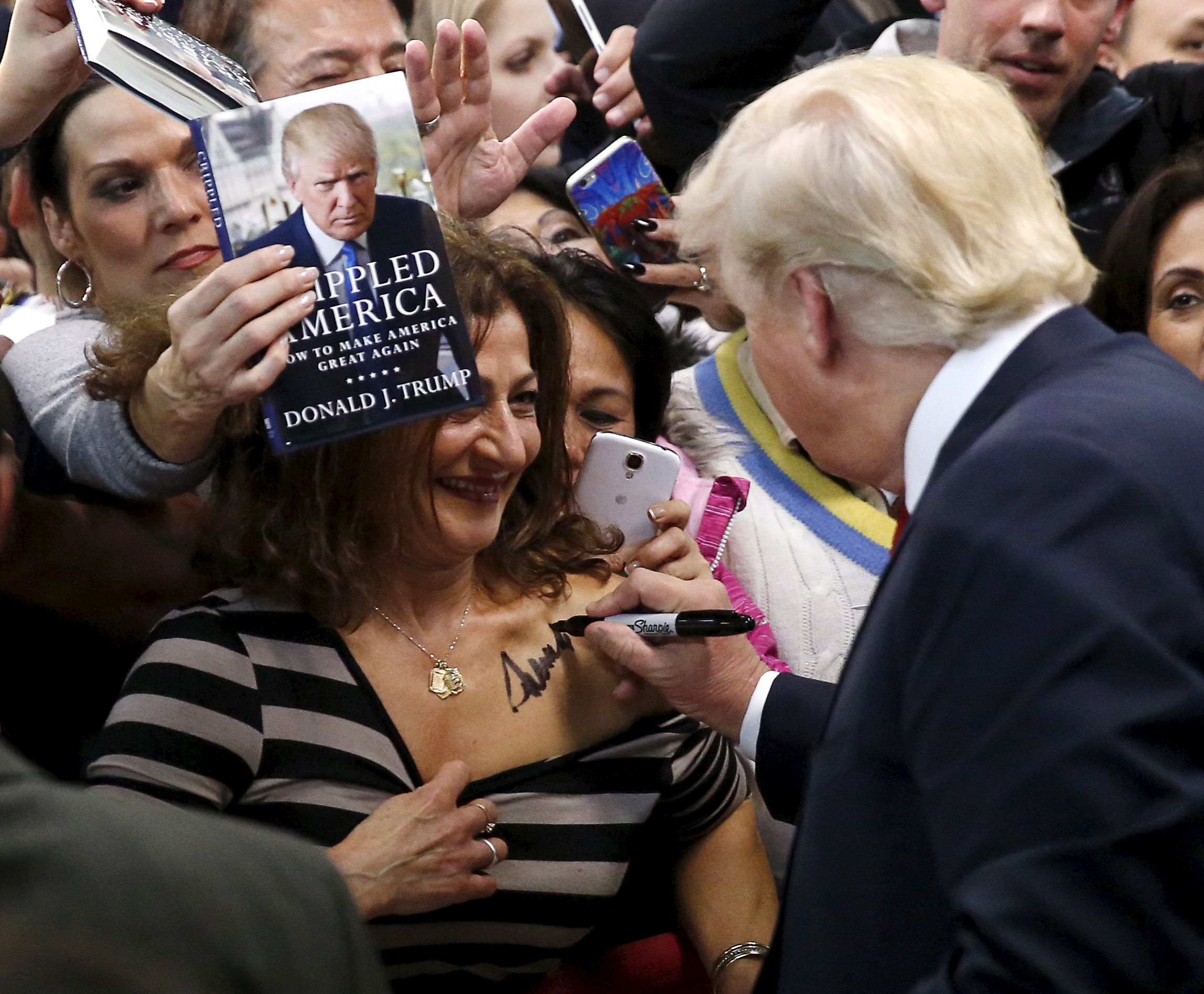 President Donald Trump may officially shut down the White House Council on Women and Girls, an office tasked with liaising between women's groups and monitoring federal policy impacts that has been effectively defunct since he took office.
Officials said Friday the White House is reviewing the council, along with several other offices created under former President Barack Obama, in an effort to reduce federal redundancy. Critics say the move shows exactly how little Trump is actually concerned over womens issues, as well as where the new administration's focus remain: business interests.
Related: Trump Didn't Mention Pride Once Throughout All of June. That Matters.
"We want the input of the various agencies to understand the assets they have so that we make this office additive, not redundant," White House spokesperson Hope Hicks told Politico. For that reason, Hicks said the White House "is evaluating the best positioning of this office going forward (and other legacy Obama offices)."
Reports Trump could close the office also arrive a day after the president tweeted attacks against MSNBC anchorwoman Mika Brzensiski, claiming her face was "badly bleeding from a face-lift" when she was visiting Mar-A-Lago, Trump's luxury estate in West Palm, Florida.
Thursday's controversial tweets were just the latest insults the president has hurled at women over their appearances, adding to a long list of actresses, politicians, businesswoman, entrepreneurs, TV personalities and others. The "unhinged" posts received massive blowback from GOP and Democratic lawmakers alike.
"Please just stop," Republican Rep. Ben Sasse wrote on Twitter Thursday. "This isn't normal and it's beneath the dignity of your office."
Meanwhile, women's groups condemned Trump for his lack of respect and tolerance when speaking about prominent female figures. "While still shocking, sadly this is not surprising from a man with a long history of sexual harassment and sexual assault," Nita Chaudhary, co-founder of UltraViolet, tells Newsweek in a statement.
"Tuesday it was sexual harassment of a female journalist in the Oval Office. Thursday it was cyber bullying a female journalist on Twitter. What once unthinkable new low will this man go to next? We fear the answer."