Will Trump Pardon Michael Flynn for Christmas? A History of Presidents' Festive Clemency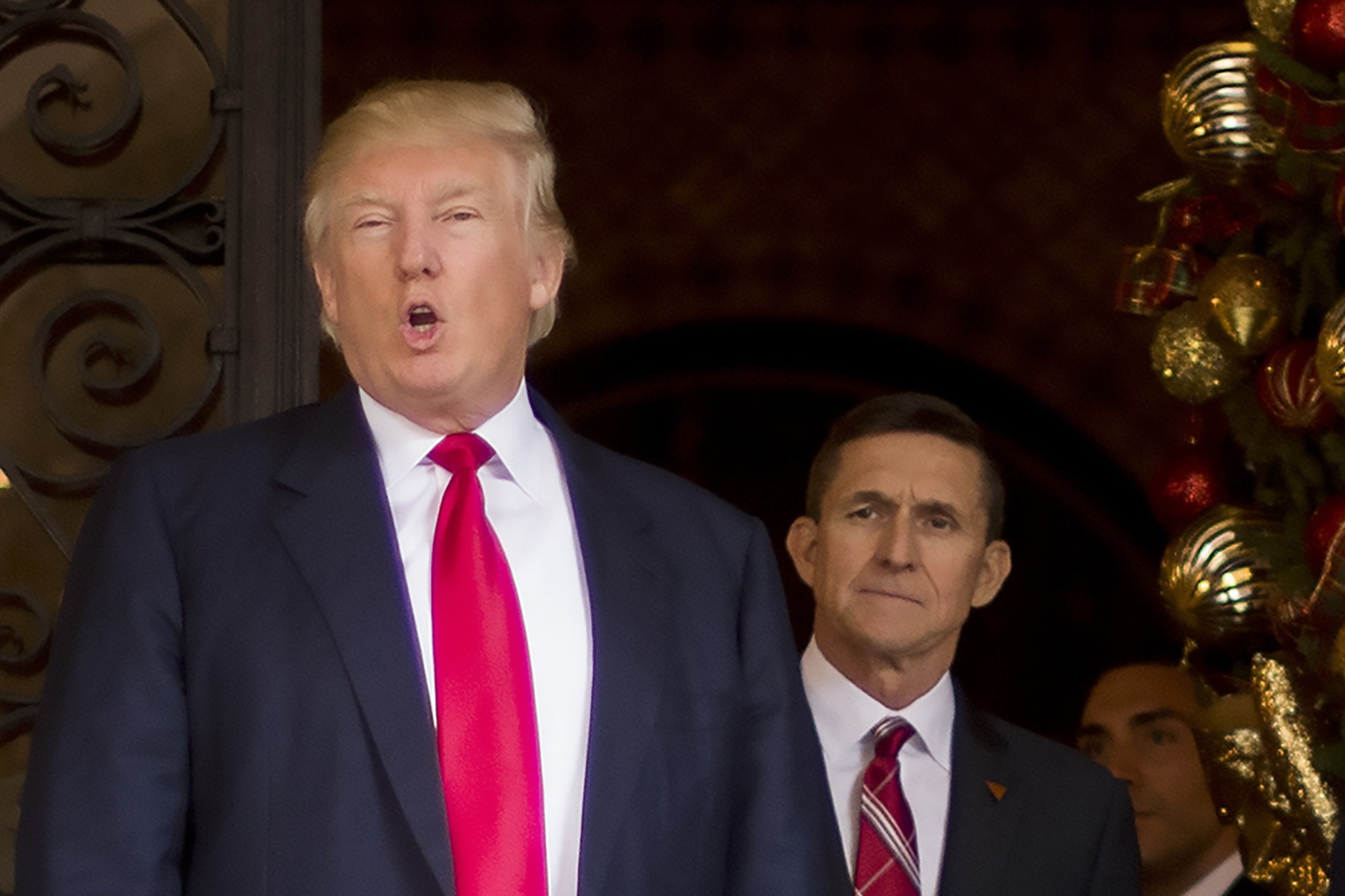 The December pardon is a time-honored tradition, one carried out by presidents dating back to the 1800s. The big question this year: Will Donald Trump continue the tradition by pardoning Michael Flynn, his former national security adviser who recently struck a deal with FBI special counsel Robert Mueller?
Related: Will Trump pardon Michael Flynn? "We'll See," he says
When asked this very question, Trump played coy and remained noncommittal, saying: "I don't want to talk about pardons with Michael Flynn yet. We'll see what happens. Let's see." Later that day, however, Ty Cobb, the White House special counsel, threw cold water on the speculation, clarifying that "there is no consideration being given to pardoning Michael Flynn at the White House."
Of course, if we've learned anything from Trump's first year in office, it's that he speaks for himself and makes his own decisions, even often against the advice of his counselors, so nothing is off the table. Flynn recently pleaded guilty to lying to the FBI and agreed to cooperate with Mueller's investigation into possible collusion between Russia and the Trump campaign.
Clemency from a president can come either in the form of a pardon, a release from potential legal penalty, or a sentence commutation, the release of an individual from their sentence before it has officially ended. A president can, of course, grant clemency to anyone at any time, but something about December and the holidays seems to bring out the giving spirit.
According to a study published in The White House Studies, an academic journal, half of the clemency grants in the 39 years from the beginning of Richard Nixon's presidency to the end of George W. Bush's presidency came in December. That same study found that Richard Nixon granted clemency to 643 individuals in his five Decembers as president, before, of course, requiring his own pardon. Most recently, President Barack Obama, who granted more clemency than any president since Harry Truman, granted clemency in five of his eight Decembers in office. Even President Andrew Johnson got in on the act on Christmas Day 1868, when he granted full "amnesty and pardon" to every member of the Confederacy following the Civil War.
Donald Trump may be finding the holiday spirit, as he issued his first sentence commutation Wednesday, commuting the sentence of Sholom Rubashkin, who was in the eighth year of a 27-year sentence for bank fraud. However, it still remains to be seen if he is giving any real consideration to pardoning Flynn.
If Trump does decide to pardon Flynn, it would not be the first high-profile and controversial pardon of his presidency, an honor that goes to former Arizona sheriff Joe Arpaio. Trump pardoned Arpaio back in August, tweeting: "I am pleased to inform you that I have just granted a full Pardon to 85 year old American patriot Sheriff Joe Arpaio. He kept Arizona safe!"