Mike Pence Praises Senator Who Was Likely Bribed to Save President Johnson in Impeachment Trial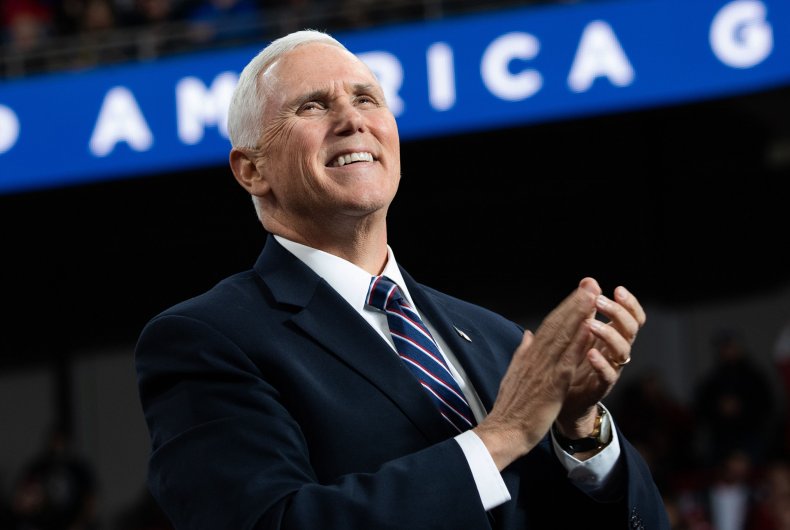 Vice President Mike Pence has authored a new op-ed extolling the political virtues of Edmund G. Ross, a Reconstruction-era senator who saved President Andrew Johnson from conviction in his impeachment trial, despite historical evidence suggesting Ross may have been bribed to cast his vote.
In his article for The Wall Street Journal Thursday night, Pence draws heavily from President John F. Kennedy's book, Profiles in Courage, reviewing how the Kansas senator held off against mounting pressure from his own Republican colleagues to vote in favor of convicting Johnson, an anti-Reconstruction Democrat.
The considerations governing Johnson's impeachment trial have often been contorted, including in Kennedy's recounting, and many of the actors central to the story have since been turned into paradigmatic caricatures: Ross, the independently minded hero, and the Republican majority, a bunch of impeachment-obsessed rogue operators.
The history is, of course, more complicated. And though Pence, in addition to many others, seeks to uphold Ross as an exemplar of good judgment, circumstantial evidence from the time suggests that more sinister motives may have been at play when he cast the deciding vote in favor of acquittal.
"Ross was, by anyone who remembered him, a weak man, vacillating, in need of money and subject to pressure," historian Brenda Wineapple told Newsweek.
Wineapple is the author of The Impeachers: The Trial of Andrew Johnson and the Dream of a New Nation, which seeks to reframe Johnson's 1868 impeachment from a more nuanced understanding of the totality of the issues at play, which far exceeded the Tenure of Office Act.
That statute, maligned by critics of the Johnson impeachment, formed the basis of the 11 articles approved by the House of Representatives, which was under Republican control. Republicans also controlled the Senate, by a wider margin than the two-thirds necessary to sustain a conviction.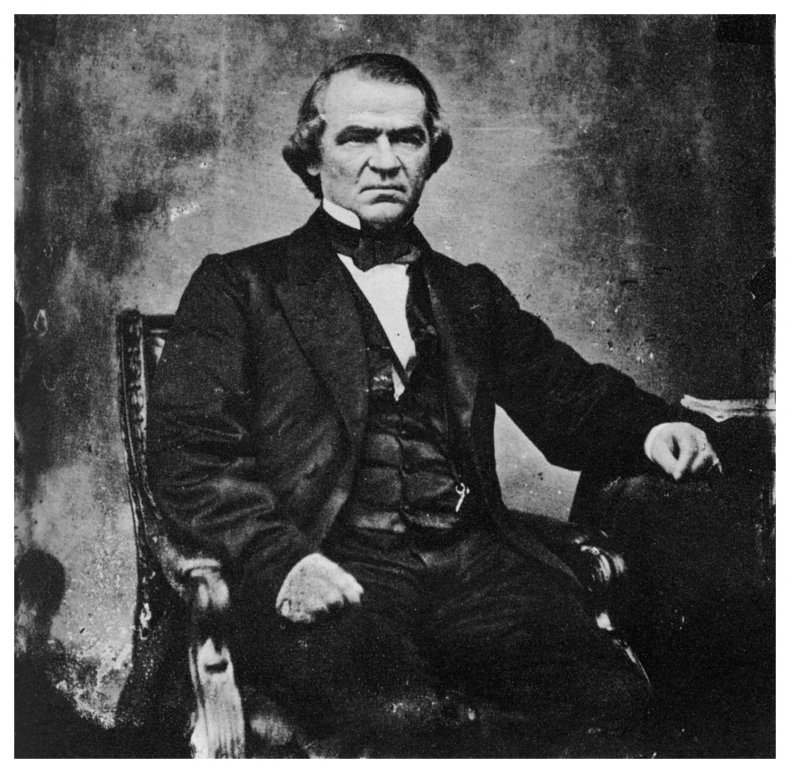 Six Republicans announced they would not support impeachment, leaving Ross's vote as the potentially determinative factor. Ross, an abolitionist and Civil War veteran for the Union, was an opponent of Johnson. Nevertheless, his vote was still in play.
Some attribute the impeachment skepticism of the renegade Republicans—deemed 'recusants'—to their interest in preserving the institution of the presidency.
Political self-interest, however, may have been an equally appropriate factor. And in Ross' case, the self-interest may have crossed over into financial considerations as well.
"There's quite a bit of evidence, though it's not conclusive in terms of money changing hands," Wineapple said. "Ross certainly got quite a number of favors for friends, and himself, after the vote. He kept going back to President Johnson, saying, 'In consequence of my vote, I'd like this, this and this.' Quite a number of things. And Johnson gave him everything he wanted. It was as if something had been set up."
Similar to the Ukraine affair that spawned the impeachment of President Donald Trump, the Tenure of Office Act has been denigrated as its own basis for impeachment, criticized as a constitutionally dubious statute seized upon by an insatiably impeachment-seeking Republican majority.
As Wineapple retells it, while the law may have served as a fulcrum for the impeachment process, the impetus for reining in Johnson extended far beyond one singular violation. In reality, "the underlying causes," which were alluded to in the tenth and eleventh articles, were far more systemic.
Johnson's impeachment cannot be understood without considering the ill-will generated by his "demagoguery, ranting, denigration of enemies, abuses toward Congress, misusing the pardon privilege, firing people, all of those things, and especially his white supremacy," Wineapple said.
While the parallels between the impeachments of Johnson and Trump span multiple lanes—both were described by critics as erratic, contemptuous of Congress and racial demagogues—one major X-factor in the current drama lacking Johnson-era precedent is the role played by Majority Leader Mitch McConnell.
McConnell wields significant influence in Trump's impeachment trial, including how, and whether, it will ultimately play out. Although, given the Republican Party's slim majority in the Senate, he may be forced to appease swing Republicans in order to maintain some sort of grip on the process.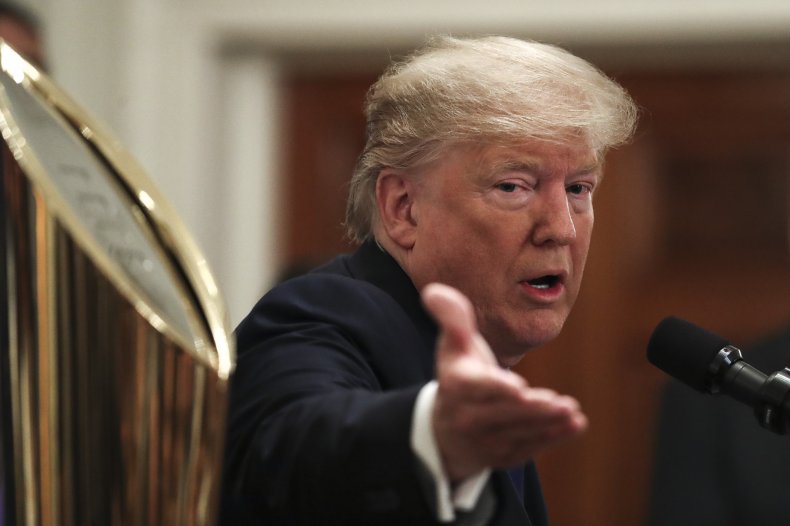 And whereas impeachers in the 19th century were wracked with the burden of healing the country after a civil war, defenders of the president in the 21st century have sought to invoke a civil war to warn against proceeding down the path of impeachment.
As the House voted to proceed with the impeachment process in October, Congressman Louie Gohmert, an outspoken Republican and one of the president's fiercest loyalists, said that Democrats are "about to push this country to a civil war."
The rhetoric around impeachment has only escalated since then. And the president has continued to use Twitter, comparable to Johnson's free-wheeling public speeches, to denounce the process.
In his farewell speech after losing the Democratic Party's 1868 nomination, however, Johnson did make allusions to unifying the country, freshly wounded from the Civil War and a contentious impeachment fight.
"Forgetting the past, let us return to the first principles of the Government, and unfurling the banner of our country, inscribe upon it in ineffaceable characters, 'The Constitution and the Union, one and inseparable,'" he said.
What remains to be seen is if Trump, post-impeachment, will take a similarly country-mending turn, or whether he will seek to further capitalize on the historic levels of division governing contemporary politics.
Newsweek reached out to Pence's office for additional comment on his op-ed but did not receive a response by publication.