Mike Pence Endorses Paul Ryan as Rumors Mount of a Trump 'Intervention'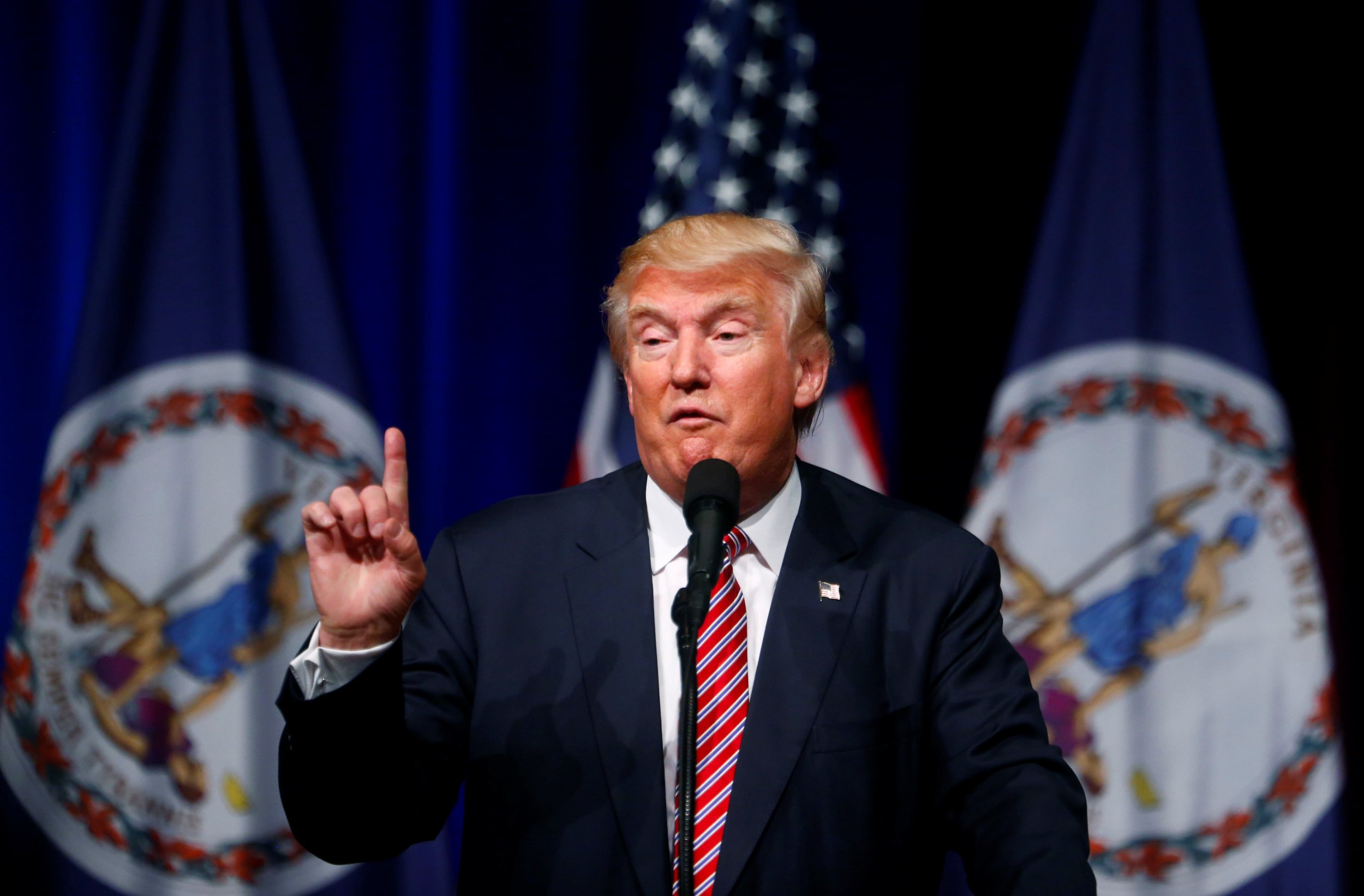 Republican vice presidential candidate Mike Pence's endorsement of House Speaker Paul Ryan's Wisconsin re-election bid on Wednesday came barely a single day after his running mate, Donald Trump, refused to do the very same during an interview with The Washington Post. The split is prompting new concerns about the stability of the relationship between the Republican Party's leadership and its presidential candidate.
The seemingly contradictory positions at the top of the GOP ticket ran alongside rumors that an intervention was being weighed to shift the campaign's election strategy. During an interview with CNN, the campaign chairman, Paul Manafort, denied that any effort to change the candidate's direction was taking place. It is all occurring in the shadow of a bipartisan rebuke of Trump's statements about Ghazala Khan, the mother of U.S. Army Captain Humayun Khan, and Khizr Khan, who spoke at this year's Democratic National Convention in support of presidential nominee Hillary Clinton. Humayun Khan was killed in 2004 while serving in Iraq.
Trump's non-endorsement of Ryan, which mimicked the phraseology of Ryan's own hesitant statements about Trump earlier this year, drew varied reaction from those following the presidential race, including from Republican National Committee Chairman Reince Priebus. According to The New York Times, Priebus was "livid" upon hearing Trump's refusal to publicly support Ryan's re-election bid in Wisconsin; Ryan is expected to win that race, according to recent polls.
During an interview with Fox News, Pence said he was "strongly" encouraged by Trump to endorse Ryan. When asked to reflect upon Trump's relationship with the speaker, Pence commented that "these are two men that are building a good relationship."