Trump Favorite to Win in 2020, Mike Pence in Second Place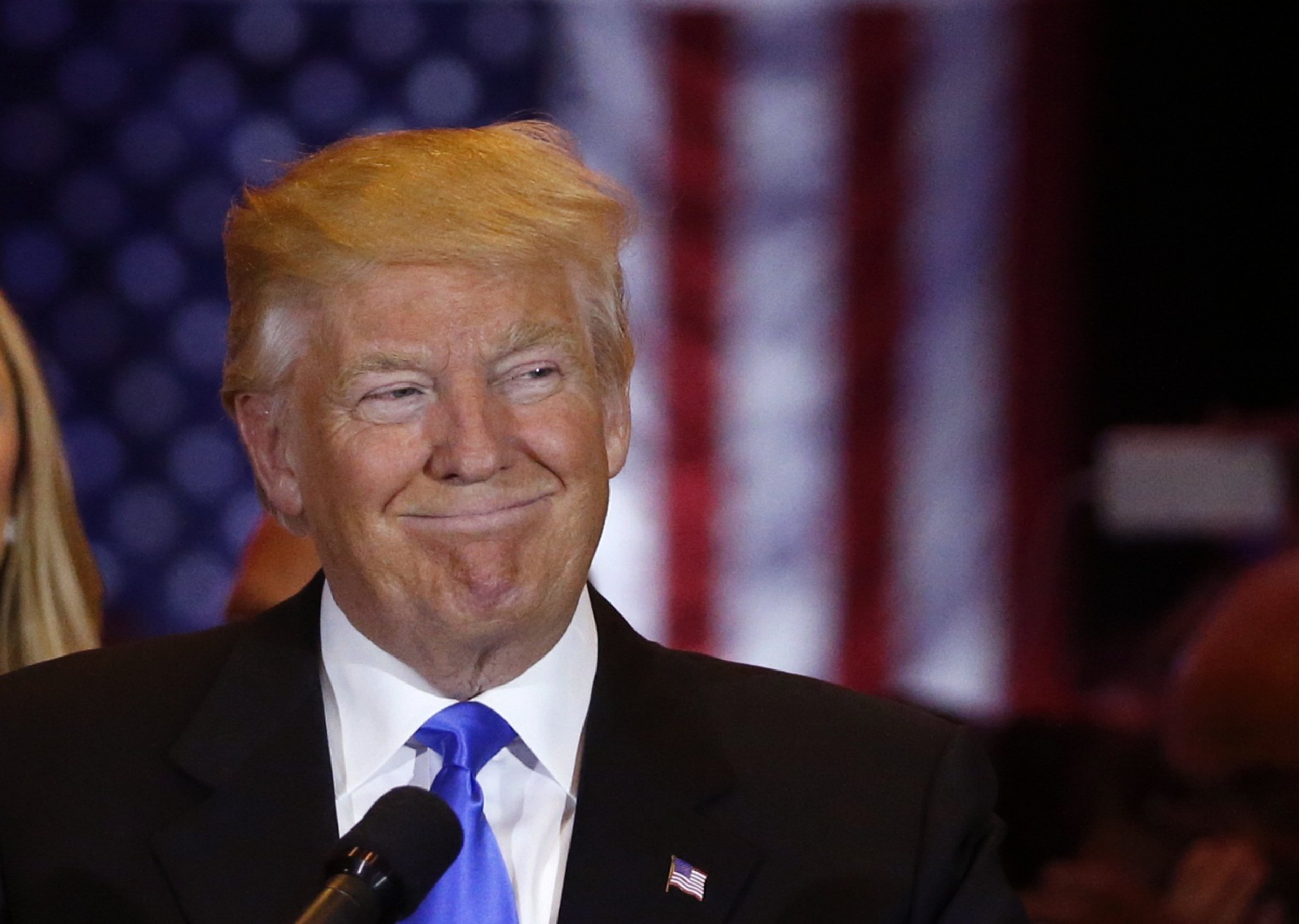 President Donald Trump's approval rating reached a historic low this week, but he's still the odds-on favorite to win re-election in 2020, one betting website says.
5Dimes gives Trump a 2-1 shot at securing a second term, according to Business Insider. His closest challenger on the 5Dimes site? Vice President Mike Pence at 10-1.
Several progressive democrats aren't far behind—and one, Senator Kirsten Gillibrand, is even benefiting from the president's recent attack on her. The New York Democrat's odds of winning in 2020 and becoming the first female president dropped from 50-1 to 25-1 within 24 hours after Trump tweeted on Tuesday, "Lightweight Senator Kirsten Gillibrand, a total flunky for Chuck Schumer and someone who would come to my office "begging" for campaign contributions not so long ago (and would do anything for them), is now in the ring fighting against Trump."
The tweet came after Gillibrand had called on Trump to resign over the sexual harassment and sexual assault accusations against him. It was immediately criticized as sexual innuendo, with many seeing it as crossing the line into sexual harassment.
Gillibrand responded less than an hour after the tweet, taking to Twitter herself to say, "You cannot silence me or the millions of women who have gotten off the sidelines to speak out about the unfitness and shame you have brought to the Oval Office."
Gillibrand is not Trump and Pence's closest competitor. Senators Elizabeth Warren of Massachusetts and Kamala Harris of California are both 13-1 to take control of the Oval Office. Vermont Senator Bernie Sanders trails them at 16-1.
Trump's approval rating is historically low, with a Monmouth University survey this week showing his approval at 32 percent.
A Suffolk University poll showed that even among people who identified Fox News as their most trusted source of information only, only 58 percent approved of the job he was doing—down from 90 percent in June and 74 percent in October.
Then in Iowa, the Des Moines Register/Mediacom found only 35 percent of respondents approved of him, down from 43 percent in July.