Donald Trump Still Hasn't Called at Least Nine Gold Star Families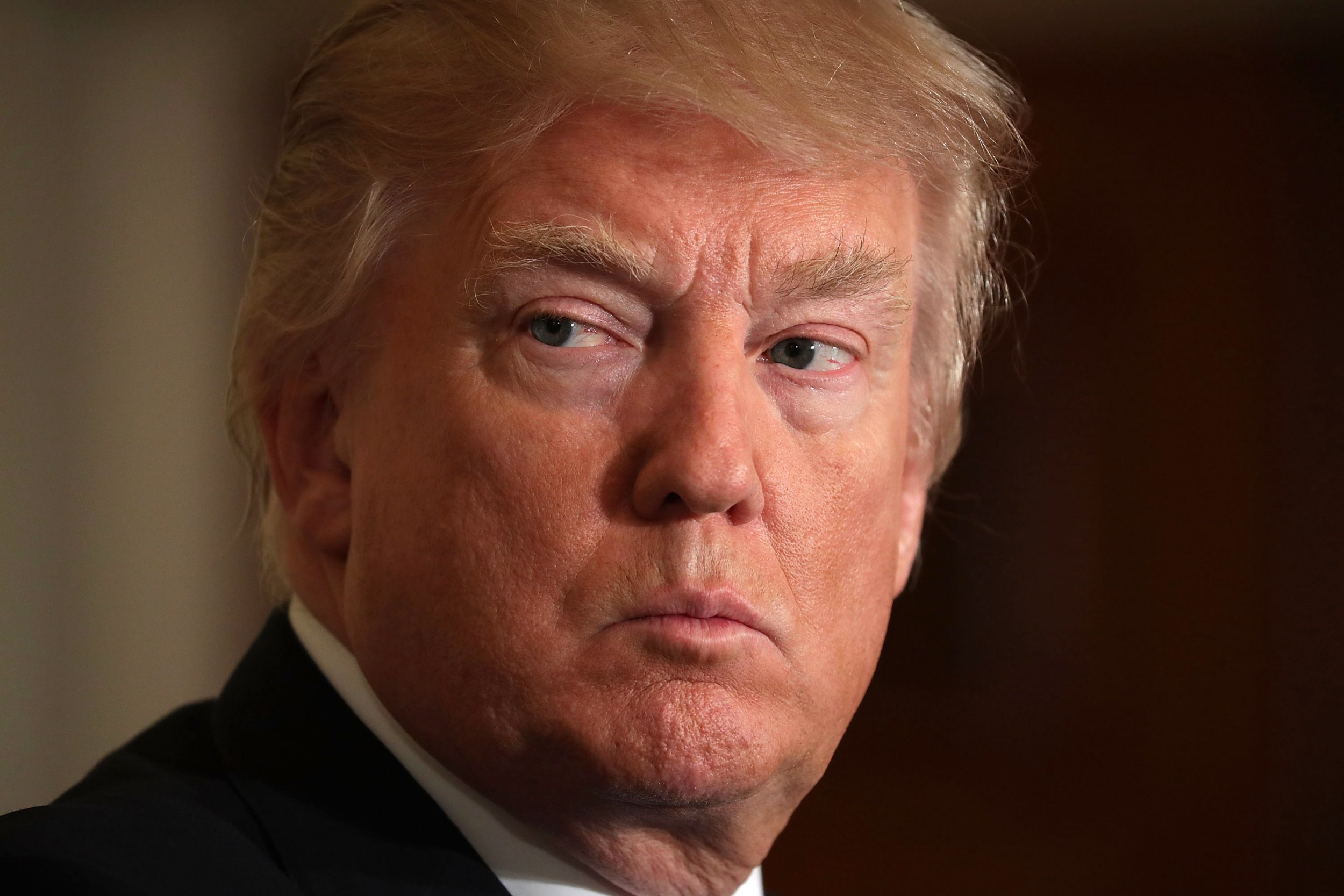 At least nine families of 43 people who have died in military service since Donald Trump took office have not yet heard from the president, according to an extensive report the Associated Press published Thursday morning. Meanwhile, only nine families confirmed to the news organization that they had heard from Trump.
Several people described being comforted by the commander-in-chief, but members of one Gold Star family say they were disrespected by him in their time of mourning. The president's delayed response to the Islamic State militant group (ISIS) ambush that killed four U.S. soldiers in Niger and his telephone conversation with the family of one of the victims, Sergeant La David Johnson, are at the center of the latest controversy consuming Trump's White House.
Related: Here's how Donald Trump could actually be impeached
"President Trump did disrespect my son," Johnson's mother, Cowanda Jones-Johnson, told The Washington Post. "And my daughter and also me and my husband."
The family's account of their exchange with the president was supported by Representative Frederica Wilson (D-Fla.), who said she was in a limousine with Johnson's widow, Myeshia Johnson, when Trump told Johnson that her husband "must have known what he signed up for."
Trump denied he said that, claiming on Twitter to have "proof" of what was discussed during the phone conversation. White House Press Secretary Sarah Huckabee Sanders defended the president, claiming he did not tape his conversation with the Johnsons but that Chief of Staff John F. Kelly was present during the call.
Other families of deceased military personnel who have yet to receive calls from Trump despite being told they would by military casualty officers described a feeling of disappointment at not hearing from the president, who has overseen U.S. military operations for more than eight months.
"Disappointed that [Trump] at least didn't call and thank me for my son and our ultimate sacrifice," Mark Hunter, father of fallen Army Sergeant Jonathon M. Hunter, told the Associated Press. "That's all I wanted to hear. He didn't have to say nothing else. That's all I wanted to hear. From him—not the vice president."
The president falsely stated this week that he called "virtually everybody" related to a person who died in military service under his watch. "I think I've called every family of someone who's died," Trump said Tuesday. He also wrongly claimed former President Barack Obama did not call family members of fallen soldiers—an assertion Obama administration officials spent the week denying via social media.