Donald Trump Has Been Talking About How Much He Misses Mar-a-Lago While Stuck at White House During Shutdown: Report
President Donald Trump is reportedly getting homesick for his Florida compound amid the ongoing government shutdown, which stretched into its 25th day on Tuesday—making it the longest in U.S. history.
Trump spends much of his time at Mar-a-Lago, his home in Palm Beach, Florida, that he has dubbed the "winter White House." But it's bad optics for the president to go off to Florida amid a shutdown that has left 800,000 workers without pay. Trump reportedly wants to hang around D.C. to show he's ready to make a deal with Democrats. So the president has had to stay at the White House instead of his resort, and apparently, Trump is not thrilled about spending time at the presidential residence. He reportedly called it a "dump" shortly after taking office.
In a report on Tuesday, The New York Times described the president as being in an "uncomfortable limbo."
Wrote Times journalist Katie Rogers:
"It has made [Trump] wax wistfully about being unable to visit Mar-a-Lago, his gilded bunker by the sea where if members disagree with him on anything — from the firmness of the house meatloaf recipe to his isolationist approach to foreign allies — they tend to keep those opinions to themselves.

So, unable to resume his weekend routine of soliciting friendly advice from club members on the patio or spending sunny mornings at his nearby golf club, Mr. Trump has tried to make the snowy confines of Washington feel more like his Palm Beach cocoon."
Trump has made a habit of spending much of his presidency at his properties, but that has changed during the shutdown. The record-setting shutdown was sparked by Trump's demand for funding for his long-promised wall along the southern border.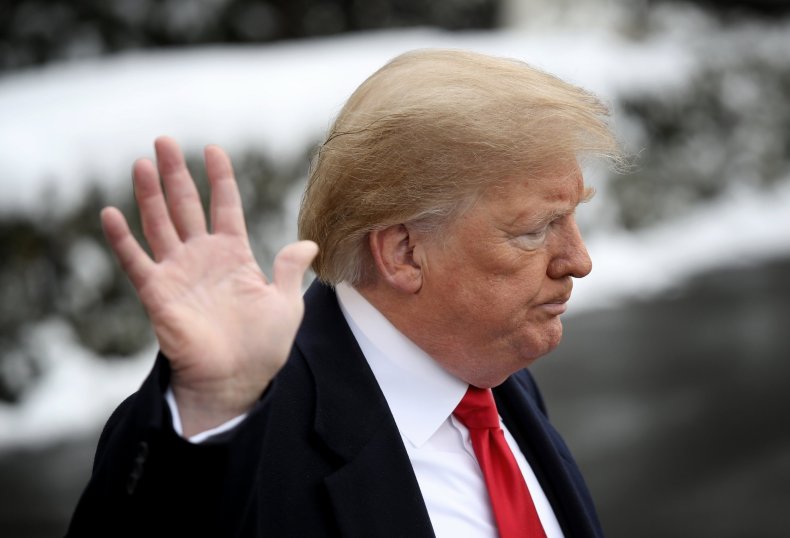 There's no clear end in sight for the crisis, with both Trump and Democrats in Congress unwilling to budge. Despite the president's best efforts to avoid blame, polling has shown that voters, by and large, blame Trump and Republicans for the shutdown and aren't thrilled about the proposed wall.
Trump had previously told top Democratic leaders—House Speaker Nancy Pelosi and Senate Minority Leader Chuck Schumer—that he would take the blame for a shutdown. "I will be the one to shut it down," he said. "I'm not going to blame you for it."
But he has since changed his stance, placing the blame on the Democrats. "Why is Nancy Pelosi getting paid when people who are working are not?" he tweeted on Tuesday.