Inside the Launch of Donald Trump's 2016 Presidential Campaign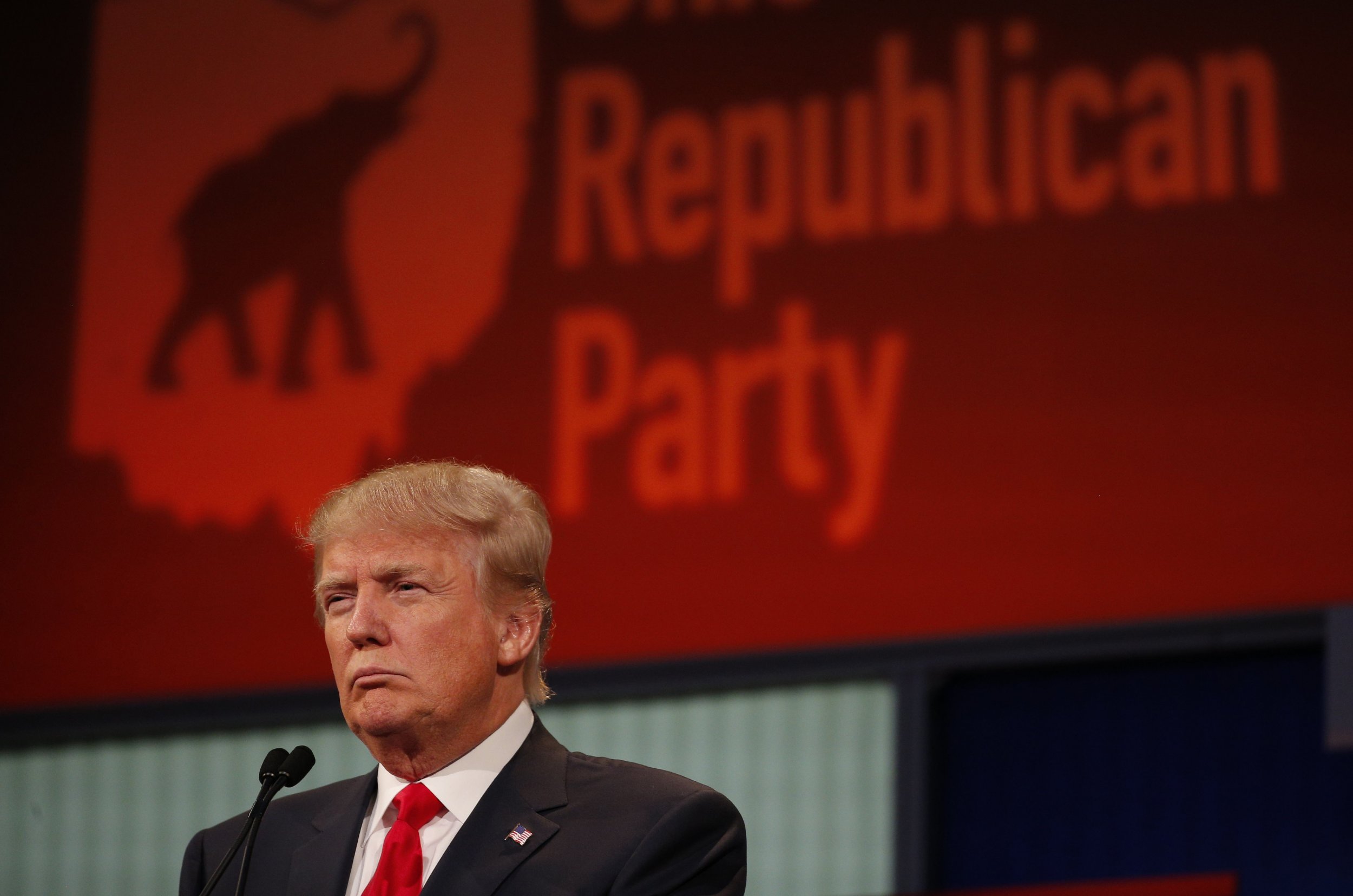 It was the summer of 2012, and the Republican convention loomed. Mitt Romney's people wanted to do something unconventional, something that would grab headlines. So behind the scenes, they spoke to Donald J. Trump and agreed to make a humorous short video with him, one that ended with Trump looking squarely into the camera and saying, "President Obama, you're FIRED."
"It would have brought the house down," says a source with ties to both Romney and Trump.
In the end, Team Romney decided not to air the Trump video. Instead, they went with Clint Eastwood, live onstage, talking to a chair. "The rest," says a Trump friend, "is history."
History—but an idea had been planted. Friends and associates of Trump, who aren't authorized to speak on the record, say that as he watched Romney lose an election many Republicans think he should have won, Trump began thinking about a run in 2016. Far from being a lark—a way to enhance his brand, as some skeptics believe—friends say the move was very deliberate and Trump decided to run this past April.
With a handful of advisers, including veteran campaign chief Corey Lewandowski and legendary political operative Roger Stone, Trump's team then mulled the best time to officially enter the race. Some argued for a late entrance, particularly as it became clear that former Florida Governor Jeb Bush wasn't dominating the field, despite raising tens of millions of dollars. "Why make yourself a target sooner rather than later?" one campaign operative asks.
Believing that the press coverage would give him a bounce and immediately put him "in the mix in the race," as one source puts it, Trump set the date for June and went for it.
But even in Trump world, no one—not even the perpetually overconfident Donald himself—thought he would be so successful. "I've seen the Trump phenomenon at work," says one longtime employee of the Trump organization. "But no, we didn't expect this." The "free media" bounce—interviews on Fox and the other cable channels, the Sunday chat shows, etc.—has been beyond what the campaign expected. Trump's advisers also believe they've caught a break because some of the other campaigns "have been so lackluster," says one insider. Finally, Team Trump slightly underestimated the chord the candidate has evidently struck with a segment of the electorate, the segment "that simply cheers every time he does or says something no other politician would think of doing," says one Trump friend.
Consider the opening moment in the Fox News debate on August 6. Trump is the only candidate who raised his hand when asked if he could not commit to supporting the eventual nominee. Establishment conservatives disapproved. But many others cheered. "That's a move that took balls. And there's a big chunk of the electorate that understands that," says another Trump friend. "From that moment on, I think Donald was the center of the show."
The campaign seemed to hit a speed bump when Stone, long a consultant to Trump, either was fired (Trump's version) or resigned (his version) on August 9. Though both sides declined to comment for this story, Stone has said the campaign needed to get beyond "current controversies involving personalities and provocative media fights"—a perceived shot at Lewandowski. Lacking now, a campaign source says, is anyone who would push back against Trump. And at least some on Trump's team were dismayed when Trump declined to back down from what he said about popular Fox News anchor Megyn Kelly. "You could see there was blood coming out of her eyes, blood coming out of her—whatever," he said after she questioned him during the debate about past comments he had made about women.
"Picking a fight with Megyn just wasn't smart," the Trump friend says of the popular Fox anchor. "Did anyone tell Donald that?"
Still, the campaign quickly mended fences with Fox, and there is still little sign that the Trump boom is simply a passing phase.
Team Trump now has two concerns going forward. First, while Trump is notorious for his lack of fluency with many issues, he did have one senior staffer—Sam Nunberg—who was a one-man policy shop. But when Nunberg allegedly made racist remarks on his Facebook account—which he has since denied doing—Trump fired him. "Donald's going to need to deepen a bit on policy. He doesn't have to issue 40-point plans, but he needs to do more than he's doing now, and it's not clear how that happens," says a source familiar with the campaign's dynamics.
The other issue—ironically for a man who loves nothing more than to brag about how rich he is—may be money. Trump is "notoriously tightfisted" and is now "in love with the fact that he's leading in the polls without spending much...thanks to free media." But Bush has raised more than $100 million in campaign money, and at some point, if Trump continues to gain momentum, Bush is likely to unload a barrage of ads seeking to undermine the current front-runner. Does Trump understand, asks a campaign staffer for a rival candidate, that no matter how great a ride he's getting in the press, "you can't withstand a sustained barrage of negative campaign ads?" If he gets hit, in other words, Trump will likely have to respond in kind.
Perhaps toward that end, Trump on Tuesday issued a plea online for small donations to his campaign, hitting his standard anti-establishment notes along the way. He promised to match every contribution he gets up to $1,000. "Donald knows this campaign is going to cost him some serious money," says a Trump friend.
"Good," says the campaign operative in the rival camp. "He's going to need it."