Donald Trump Sounds Like a 'Mob Boss' With Tweet About Michael Cohen, Paul Manafort, Former U.S. Attorney Says
President Donald Trump's tweet Wednesday praising Paul Manafort, who was just found guilty of eight federal crimes, and criticizing Michael Cohen, who just pleaded guilty to eight charges, makes him sound like a "mob boss," a former United States attorney who prosecuted such organized crime cases said.
Trump broke his temporary silence about Tuesday's double legal blow with a series of tweets praising Manafort, his former campaign chairman, and criticizing Cohen, his former long-time former personal attorney and "fixer." Unlike Manafort, some of Cohen's crimes directly involved Trump, with two of them related to campaign finance law violations. Indeed, appearing in a federal court in New York City, Cohen directly implicated the president, claiming that it was he who directed him to make a $130,000 payment to Stormy Daniels to silence her claims of an affair shortly before the 2016 election.
It was clear from Trump's tweets who he had more sympathy for, stating that Manafort, unlike Cohen, "refused to 'break.'"
"I feel very badly for Paul Manafort and his wonderful family. 'Justice' took a 12 year old tax case, among other things, applied tremendous pressure on him and, unlike Michael Cohen, he refused to 'break' - make up stories in order to get a "deal.' Such respect for a brave man!" Trump tweeted.
The language was uncomfortably familiar to Dan Goldman, an MSNBC legal analyst and former U.S. attorney for the Southern District of New York, the same office that prosecuted Cohen.
"I prosecuted organized crime cases back in the day and I've supervised that unit," he said on MSNBC. "The way Donald Trump is talking, and I can't help but think about this, is the way that mob bosses talk. When you are loyal and you are a standup guy and you take the wrap in the mob world then you get benefits. And if you break and you cooperate and you're a rat, which is another term that [Trump] used."
He continued: "It is a little jarring to see out in the open the president of the United States using this language and saying that someone who was just convicted of serious federal felonies is a good person, a good guy, a standup guy and someone who has pled guilty and had implicated the president all of a sudden is now is a terrible lawyer and a terrible person. It is a little jarring and I think we should not take it very lightly."
It does not appear that Cohen is overly concerned with Trump's criticisms. His lawyer Lanny Davis said Wednesday that Cohen would reject a pardon if it were offered to him.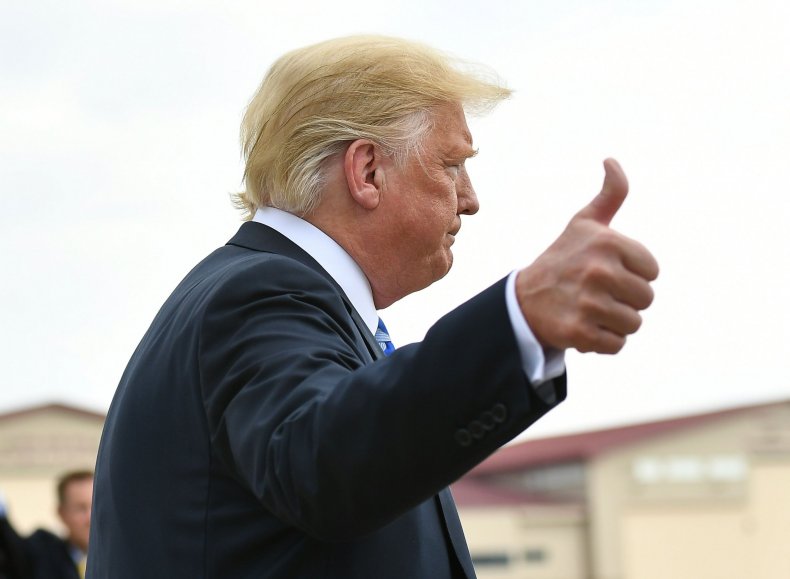 Donald Trump Sounds Like a 'Mob Boss' With Tweet About Michael Cohen, Paul Manafort, Former U.S. Attorney Says | U.S.